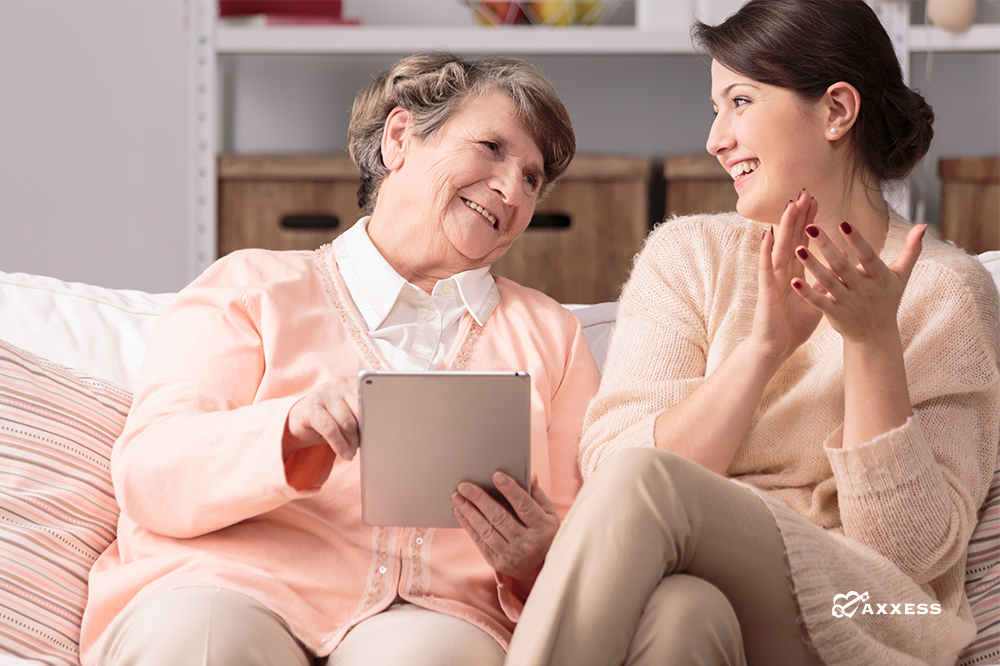 For many in the hospice industry, caring for people at the end of life is a calling. Tarrah Lowry, president and CEO of Sangre de Cristo Hospice and Palliative Care in Pueblo, Colorado, began working in hospice care by a rather unusual route: through the automotive industry. Lowry had an established career in the automotive industry, but when her children were young, she and her husband stepped away from their careers for one year to work on a mission project in Africa that served HIV-positive children. While her husband worked on the mission project, Lowry expected to be a stay-at-home mom. She ended up volunteering weekly at a state-run hospital that had hundreds of pediatric patients. During one of her early visits to the hospital, she encountered a baby who was dying. Due to understaffing and overcrowding in the hospital, there was no one who could stay with the baby, so Lowry was granted permission to hold the baby, and she stayed with him until he died. From that day on, the nurses would reach out to Lowry to provide comfort when other babies were at the end of life.
Continuing the Mission
Once back in the United States, Lowry knew she wanted to continue providing comfort to individuals who were dying. That's when she began to work as a local hospice volunteer at Sangre de Cristo. She was eventually hired for an entry-level marketing position, and over time took other positions with increasing responsibility. In 2016, she became the CEO. In reflecting on the journey that brought her to hospice and her current role at Sangre de Cristo, Lowry acknowledges that while her passion is for the care hospice provides, she recognizes that she has business savvy. "I know my talents are different than my passion, but that my talents are being used for my passion," Lowry explains.
Education About Hospice Care
Lowry and her staff work closely with physicians, families, and patients to provide education about hospice care. This type of care provides physical, emotional, and spiritual support for the whole person, as well as the needs of the family. Typically, hospice is recommended as an option when an individual has a life-limiting illness and has six months to live if the disease/illness progresses normally. To enter hospice care, patients must elect to give up aggressive treatment. While this can be a difficult decision for some, Lowry points out that many people who have been dealing with a long-term illness are tired of regular visits to the emergency room or hospital. They often wonder if the treatments are making them feel worse than the disease. For these people, the transition to hospice care can be an opportunity to feel good and really enjoy the time they have left.
One of the points that Lowry and others in the hospice field like to emphasize is the importance of reaching out to hospice early. Oftentimes, physicians and families wait until an individual has weeks or even days to live. While hospice can still be a benefit, the family and the patient have the most to gain when hospice care begins early, and the goals can be discussed.
The Goals of Hospice Care
Lowry recommends having conversations about goals of care during each health care interaction – from home health and palliative care to hospice care. The goals at each stage may change, but having these conversations early removes some of the discomfort that we inherently feel when discussing aging and death. It enables the individual to make his or her goals known and provides the family with comfort knowing they are honoring their loved one's wishes.
According to Lowry, when patients are asked what they want things to look like at the end of their life, almost universally people say that they want to have their symptoms managed and that they would like to stay at home and be surrounded by the people and things they love. Lowry believes that nothing is more powerful for physicians and families than to see how hospice can get everyone on the same page and accomplish these goals.
The Help Choose Home Podcast
Listen to the full interview with Tarrah Lowry in the Help Choose Home podcast series to learn more. This episode and others in the series can be found on Apple Podcasts or Google.
The Help Choose Home podcast series provides information and resources for families about senior care options for older adults, as well as topics such as hospice. Podcasts are hosted by Merrily Orsini, executive vice president of Axxess and president and CEO of corecubed, an award-winning home care marketing solutions agency.
Help Choose Home is a collaborative effort by the National Association for Home Care and Hospice (NAHC), Axxess, and corecubed to educate the public about the many benefits of the in-home care industry, which includes non-medical home care, private duty nursing care, medical home health, hospice, and other in-home health and wellness services.
If this episode has been helpful, be sure to leave a five-star review and share the podcast with your friends to help us in the national effort to help choose home! You can connect with Merrily Orsini on Twitter @MerrilyO.