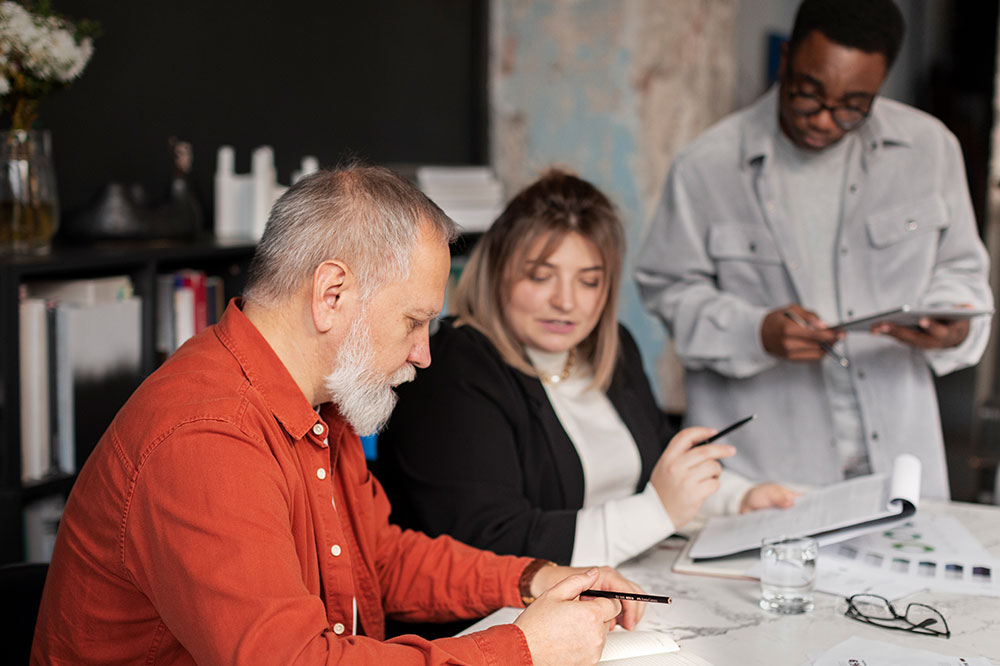 In an environment of increasing scrutiny, it is important for hospice organizations to be prepared for surveys from their accrediting body.
In the Fiscal Year 2023 Hospice Payment Rate Update, the Centers for Medicare and Medicaid Services (CMS) included key provisions focusing on hospice surveys and provider penalties related to those surveys. Providers should expect to have civil monetary penalties imposed if a survey reveals they are not in compliance with one or more of the Hospice Conditions of Participation. Civil monetary penalties imposed range from $500 to $10,000 per day. Proper preparation is key to avoiding negative survey outcomes and should begin with an assessment of the interdisciplinary group (IDG).
Qualities of a High-Performing Team
While the technical, regulatory requirements of the IDG's activities haven't changed, the health of the IDG is fundamental to regulatory compliance. In addition to being compliance-driven and patient-centered, the IDG should strive to be a high-performing team.
High-performing teams share these qualities:
Mission- and vision-driven
Mutually respectful
Transparent
Higher-level thinkers
Problem-solvers
Trusting
Mission and Vision
Each hospice should have a mission and vision statement. More than words on paper, mission and vision statements tell employees, patients, their loved ones, referral sources and the community at large why the organization is in business and their vision for the future. When the mission and vision statements come to life as a part of everyday operations, they become a part of the fabric of the organization. For the IDG, understanding and leveraging the hospice's mission and vision statements elevates their work with a common understanding of why they provide care and services to their patients.
Respect
Hospice care is provided by an interdisciplinary team that is comprised of professionals that have experience and expertise in the fields of medicine, nursing, social work and spiritual counseling. Their collaboration is fostered by mutual respect, as demonstrated by showing regard for another's feelings, wishes and rights. More than just members of the same group, members of the IDG are people. Understanding and acknowledging one another eliminates the "king of the mountain" and tug of war that happens during meetings when the members operate in a vacuum or small sub-groups.
Transparency
Transparency holds the IDG together. Often, IDG members are hesitant to ask questions, admit mistakes and learn from one another. This results in fragmented relationships and may ultimately affect the provision of quality hospice care. The IDG meeting is not a competition. The interdisciplinary group depends on branches of knowledge to be shared, questioned and evaluated to be successful.
Higher-Level Thinkers and Problem Solvers
Every patient that a hospice provides care for is unique. They each have distinct physical, mental, social and spiritual needs and desires that require the attention of the IDG. As such, the IDG must be thoughtful in their collaboration regarding their patients, using higher-level thinking and problem-solving skills to assess for and address patient-specific problems, interventions and goals. "What if" and "Have we thought about" are powerful questions that can be used to promote higher-level thinking and problem solving and should be heard during each IDG meeting.
Trust
When each of these characteristics are infused in the IDG, a trust develops that further elevates the group. Rather than discussing each patient and moving to the next, a high-performing IDG intentionally takes the time to work together to provide the highest quality of hospice care, improving the lives of the patients and families that they serve while enriching the hospice.
Learn more about developing and growing your IDG at the Axxess Growth, Innovation and Leadership Experience, also known as AGILE. AGILE will bring together the brightest thought leaders, policymakers, technology innovators and care teams to envision a shared future of healthcare at home. It's more than just a user conference. Save your spot today.