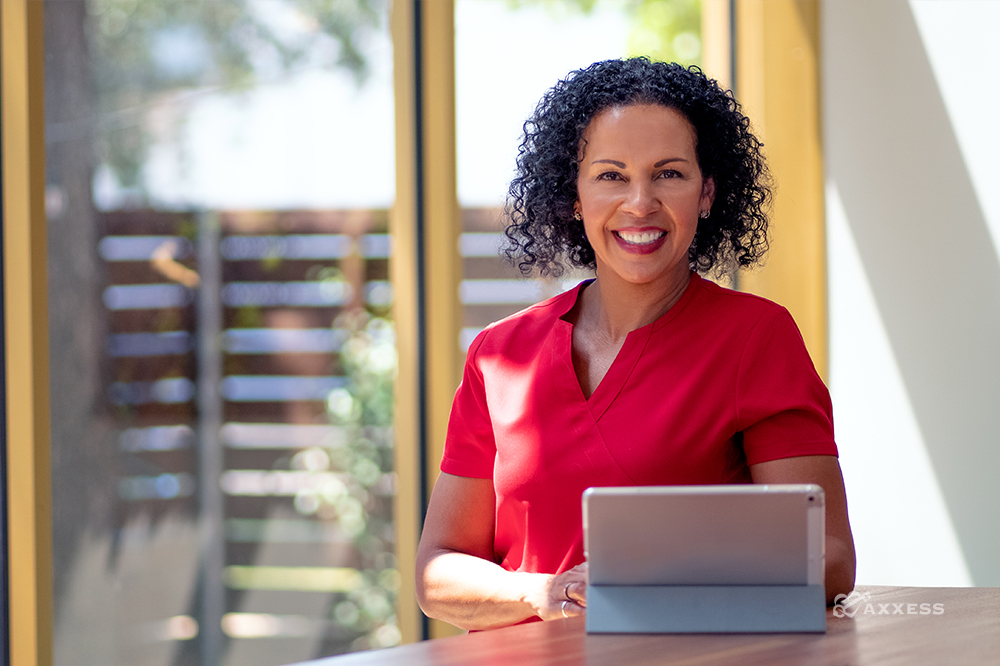 Among the most time-consuming tasks is to review comprehensive assessments, and recertification and discharge documentation. Often these tasks take up a large amount of time from the Director of Nursing, Clinical Manager, or the Quality Assurance Nurse. It is especially time-consuming if the organization is documenting on paper.
At Axxess, we understand the importance of efficiency. When we built Axxess Hospice, our team of hospice experts created a Quality Assurance Center that will not only create more time for other aspects of care, but also make communicating with clinicians and returning documentation easier. Best of all, this can be accomplished within the QA Center.
How the Process Works
Once the clinician completes the documentation, it will go to the QA Center for review. The documentation can be reviewed, approved, or returned. It is reviewed to ensure all documentation is completed properly, according to the guidelines in the Conditions of Participation and the hospice company policy. It is approved if all documentation is completed properly. It is returned if the documentation is not completed properly and additional documentation is required. According to hospice regulations, there are very specific guidelines to complete clinical documentation, and the QA Center inside Axxess Hospice will assist to ensure all documentation is compliant.
After a clinician completes a note, including assessments, it then goes into the QA Center. That is where you will see the active patient tasks that are ready for processing. The QA staff can filter at the top of the screen by patient name or MRN, patient status, locations, date range, note status, or tasks. Each column can be listed in ascending or descending order.

Users are also able to view a pie graph that shows Pending and Returned tasks. Axxess users can then select a section of the pie graph to view tasks according to the status. When the Axxess user selects the returned section, the screen will only show the list of returned documents.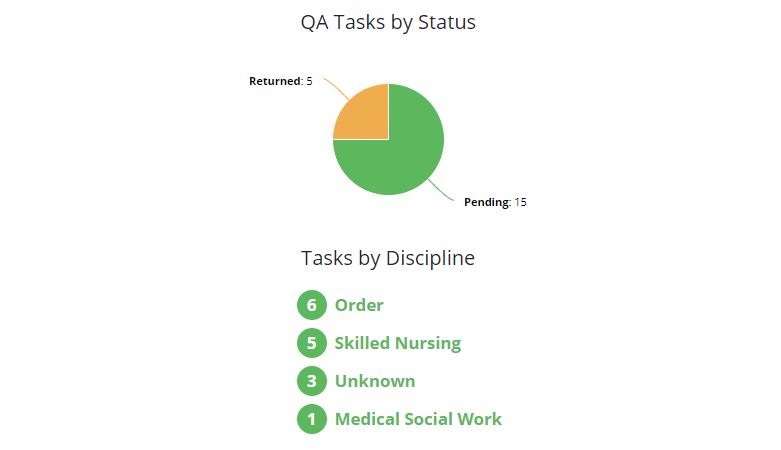 To approve or return multiple tasks, the QA staff can multi-select using the check boxes on the left side of the screen. Once selected, the approve or return option will display, including the number of tasks selected.

Empowering Compassionate Care
Using the QA Center in Axxess Hospice will help the staff focus more on patients and spend less time on reviewing documentation. Experts creating this solution are using our industry experience to craft a solution that directly addresses the unique needs of hospice professionals. We recognize that people in the hospice industry love helping patients have a high quality of life. That's why we have a solution that empowers compassionate care while also ensuring compliance.