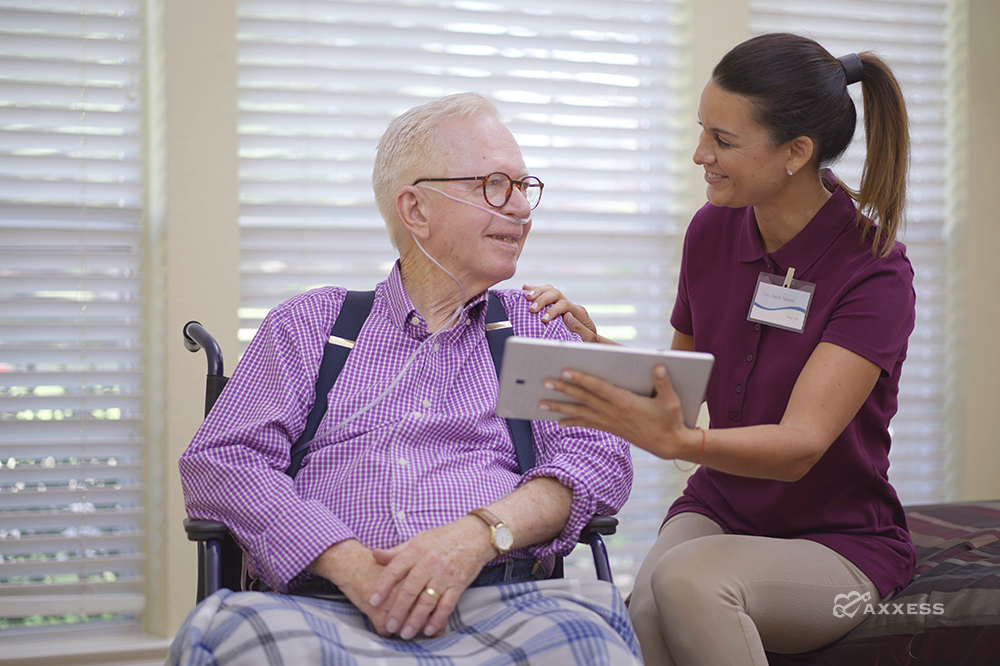 The most fundamental aspect of hospice care is pain and symptom management to ensure quality of life is maximized for our patients. This often means the use of prescribed and over-the-counter medications, herbal remedies and other alternative treatments. Hospices must provide safe and effective management of these therapies. Medication management is also a significant regulatory risk for hospice agencies and was cited as a top ten survey deficiency in 2018.
Ensuring Compliance
Specifically, the L530 tag is cited when agencies fail to effectively assess and document medication effectiveness, potential adverse effects, medication interactions, duplicate therapies, and medications associated with lab testing as required in the Medicare Conditions of Participation.
At Axxess, we understand this risk and have developed tools in our Axxess Hospice solution so that agencies can ensure compliance with this regulation while continuing to provide effective and safe symptom management to improve the quality of life for patients and their loved ones.
Documenting Medication Review
We ensure that a complete medication review can be documented at each nursing visit, starting with the initial assessment. The software prompts nurses with the questions they should be asking their patients and caregivers, and allows for simple and quick documentation of findings, both for medication issues that may exist and how patients are responding to these therapies.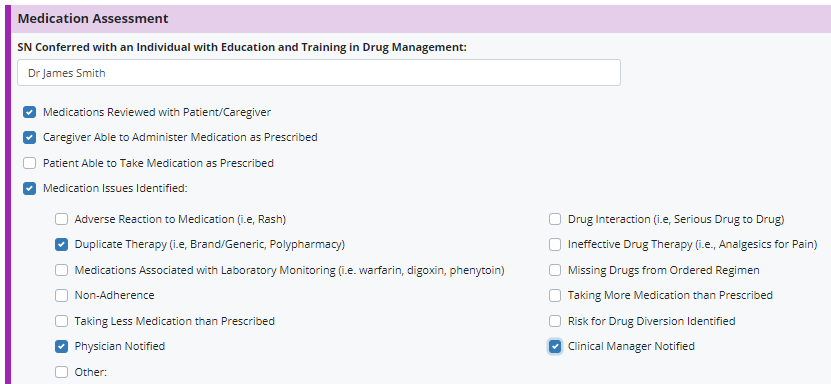 Axxess Hospice has also contains an intelligent Medication Profile that offers intuitive features. Once the profile is accessed, the software automatically runs a drug interaction check on all active medications that have been prescribed for the patient and prominently identifies those interactions to the user. This interaction check is re-run automatically each time a medication is added, titrated or discontinued. Details of these interactions can be viewed and printed to be reviewed with patients, caregivers and physicians to ensure that a patient's medication regimen is safe and effective.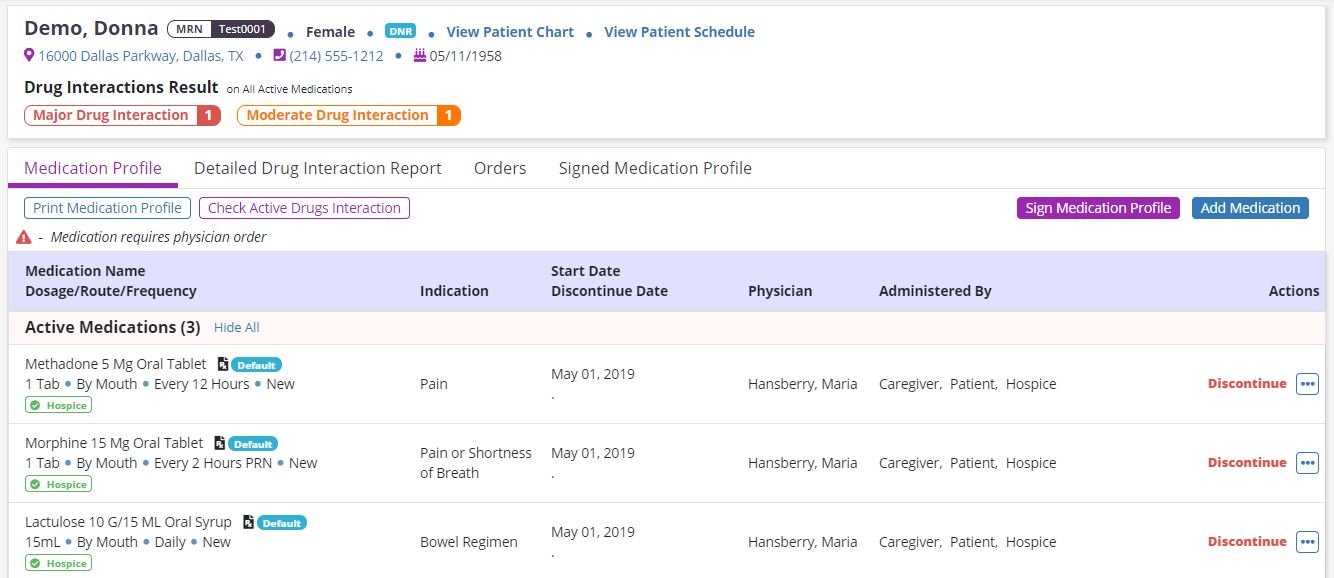 Transparent Review Process
CMS also requires clear evidence in the clinical record that the patient's medication profile has been reviewed. To ensure compliance with this requirement, when signing the medication profile in Axxess Hospice, users sign an acknowledgement statement that shows a complete review of the patient's treatments has been performed and any interventions needed have been ordered by the physician. This statement is easily viewed in the clinical record and will allow surveyors to see clear evidence of compliance with this regulation.

Customized Medication Tracking
Finally, Axxess has added a Custom Medication feature, which allows agencies to add customized medications such as compound medications or unique concentrations to ensure that every medication being used by their patients can be tracked in the software. This means that all prescribed and over-the-counter medications, herbal remedies and other alternative treatments can be reviewed with patients, caregivers and physicians from one comprehensive list, ensuring pain and symptoms can be easily managed to improve quality of life for patients and families.
At Axxess, we know that our industry must continuously maintain compliance with numerous laws and regulations. Axxess is a trusted partner agencies can rely on to help meet all the regulatory demands that affect our industry so caregivers can keep focused on what matters most – providing compassionate care.