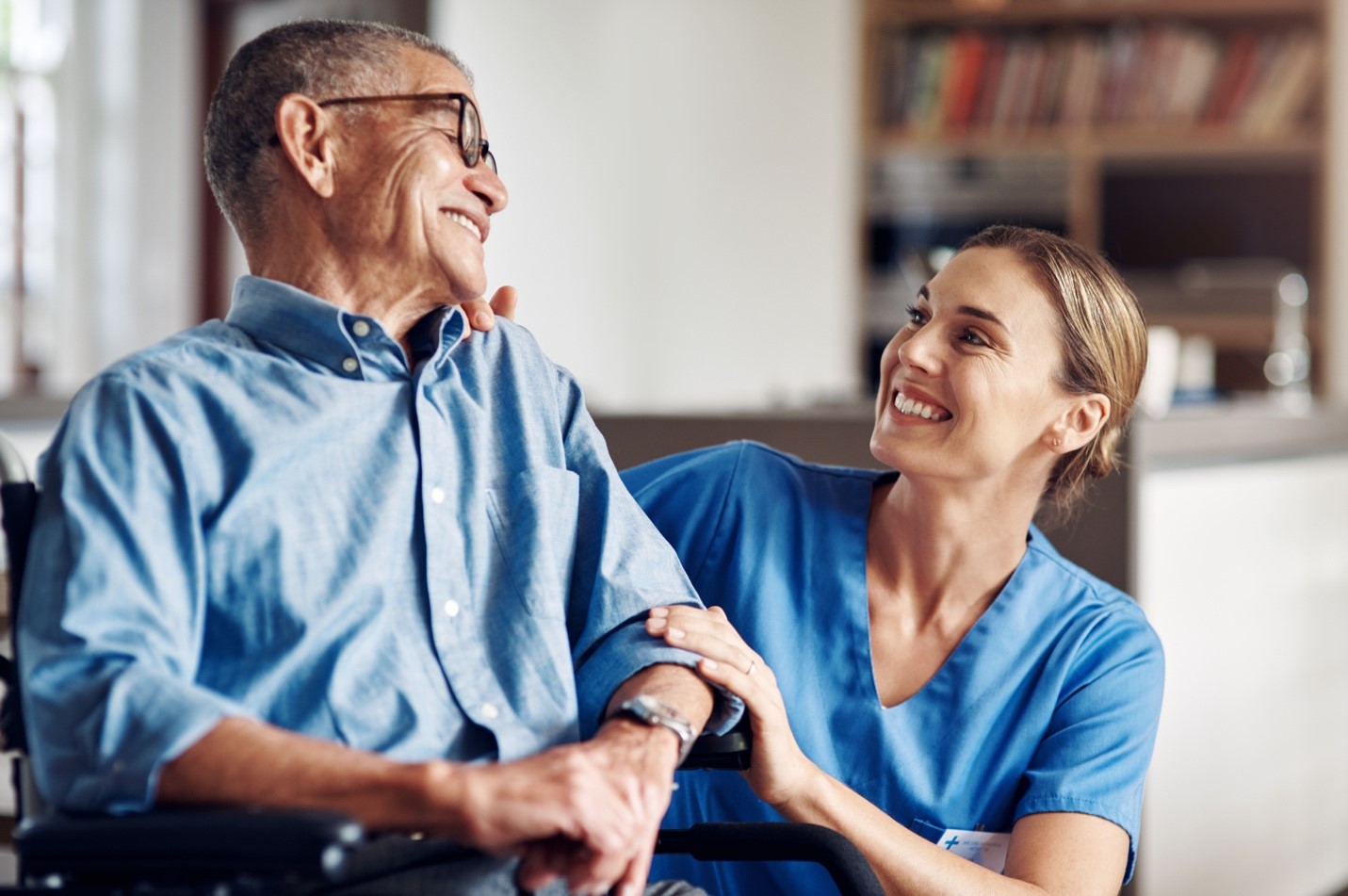 In the latest episode of the Help Choose Home podcast, we welcome Jeff Bevis, founder and CEO of FirstLight Home Care, which provides non-medical home care through its franchises in 35 states, plus the District of Columbia. Jeff is passionate about providing the highest level of service in the industry, through client satisfaction, caregiver retention and low caregiver turnover.
In this discussion with Jeff, he highlights many of the ways home care organizations are meeting the challenges of the pandemic head on and how the status of home care has been elevated during these past six months, as more people learn about the industry and there is a heightened need for experienced, professional delivery of care in the comfort and safety of home.
In this episode we discuss:
The increasing demand for and benefits of at home senior care
Why it's important to have a commitment to customer service
Options to pay for home care services
Here are some highlights from our conversation:
During these past several months, home care has gained a higher profile as people either move senior loved ones home or explore home care as an option to help reduce isolation during the pandemic. Providers like FirstLight Home Care are well-positioned to not only offer the necessary care, but to deliver care with the highest levels of safety for both the client and caregiver. As Jeff Bevis, the founder and CEO of FirstLight Home Care states, caregivers and staff are consistently rising to the challenge in order to provide exceptional care with increased health and safety protocols.
The use of telehealth has been especially instrumental during the pandemic for seniors and other individuals with chronic health conditions. FirstLight Home Care implemented telehealth in fall 2019, and they were perfectly positioned to assist clients once the pandemic made in-person doctor visits risky for vulnerable populations. The combination of telehealth and home care enables clients to reduce ER visits by helping seniors maintain health and wellness, right from the comfort of home.
Identifying how to pay for at home senior care is one of the ways that FirstLight Home Care helps families. From Veterans Aid and Attendance and long-term care insurance to Medicare Advantage, there are myriad ways that families can pay for care, while honoring their loved ones' wishes to remain at home.
FirstLight Home Care has an impressive caregiver retention rate of 84%, which is far above the industry average. While much of this is due to their recruiting, hiring and training processes, they also conduct quarterly customer satisfaction surveys in each office, allowing staff and caregivers the opportunity to know what is working and where improvements need to be made. This constant focus on providing the highest quality care, and training staff and caregivers to deliver it with consistency, is what helps FirstLight Home Care stand apart from their competition.
Looking to the future, Jeff believes that home care services will continue to be in higher demand, which means that organizations must be continually recruiting caregiving staff. Beyond that, Jeff sees a continued need for home care companies to educate the public and referral sources on the benefits and safety of home care, emphasizing that a variety of health and wellness needs can be successfully met in the home.
After listening to this episode, you'll come away with a deeper understanding of the many ways in which home care can help families, and most importantly, older adults who overwhelmingly desire to age at home.
You can listen to this episode here, or on Apple Podcasts, Google, YouTube or wherever you listen to podcasts.
To learn more about the many factors that go into choosing a home care agency to help care for a senior loved one, listen to my interview with Matt Hughes, Vice President of Business Development for the Accreditation Commission for Health Care (ACHC). Matt discusses the importance of accreditation in helping families partner with an organization that is delivering the highest levels of care.
If this episode has been helpful, be sure to leave a five-star review and share the podcast with your friends to help us in the national effort to educate about home health care options! You can connect with Merrily Orsini on Twitter: @MerrilyO.
Sponsors
The Help Choose Home podcast series is a collaborative effort by Axxess, the National Association for Home Care and Hospice (NAHC), and corecubed to educate the public about the many benefits of the in-home care industry, which includes non-medical home care, private duty nursing care, medical home health, hospice, and other in-home health and wellness services.
Access the full Help Choose Home podcast library here.
Rate, Review & Subscribe