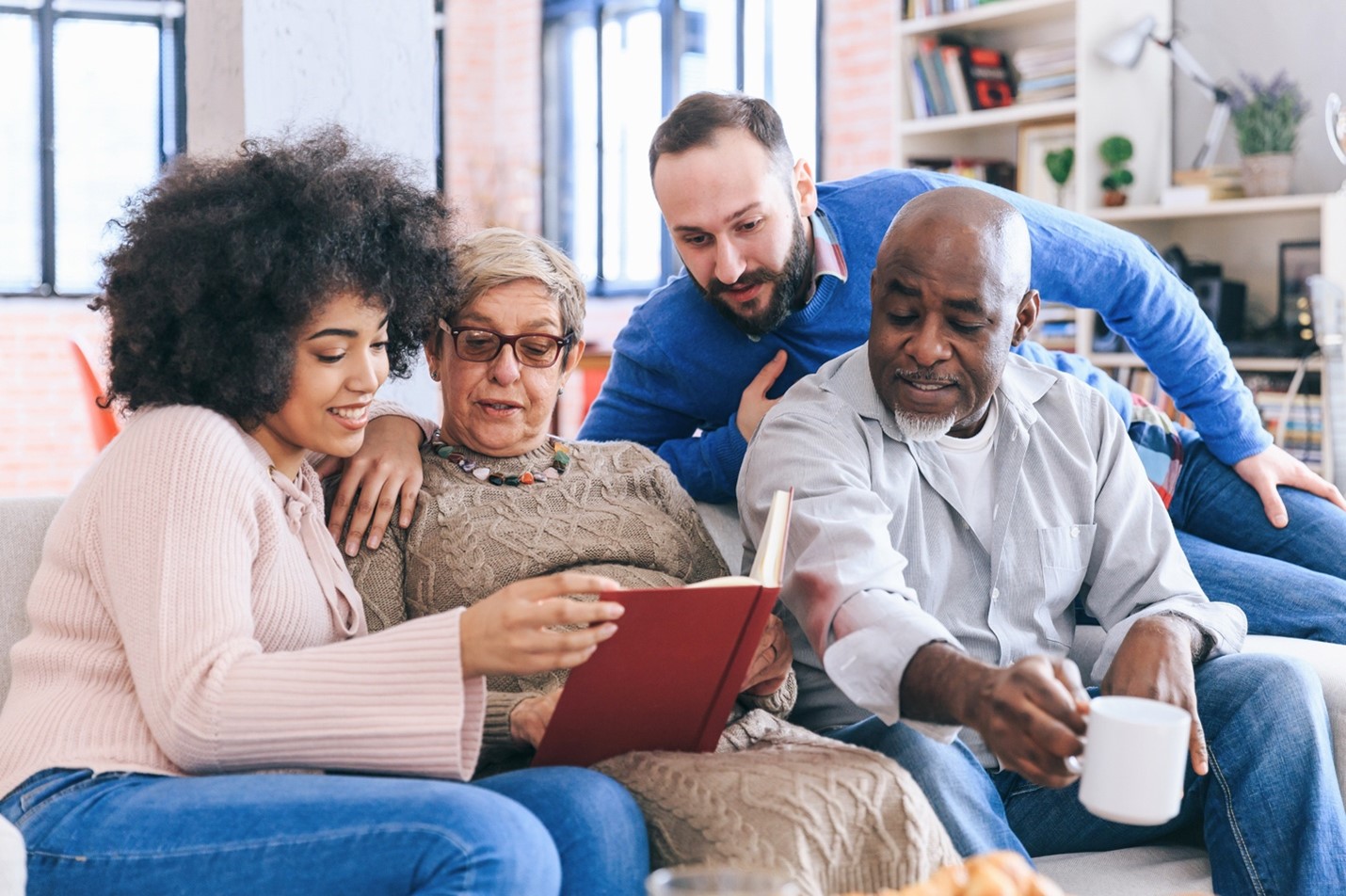 In this episode of Help Choose Home, we welcome Rosalind Marshall-Jones, CEO and founder of Jacksonville's Best Caregivers. Roz has been in the caregiving field since 2009, assisting families both in Jacksonville and outside of her immediate service area through virtual caregiving support.
Helping families navigate the caregiving journey is one of Roz's passions, and she provides a wealth of information and advice through her blog and social media channels. As an advocate, crisis counselor and healthcare intervention specialist, Roz is driven by a deep desire to help families achieve success in their caregiving roles. During our discussion on Help Choose Home, Roz shares some of her important insight with listeners.
This episode focuses on the important role of family caregivers as we discuss:
The need for support and a plan when caring for a parent or other family member
Practical steps to make the administrative end of caregiving less overwhelming
How support roles are just as important as hands-on caregiving roles
Knowing your limitations and what you have the capacity to do
Highlights from our conversation:
Roz was first introduced to caregiving when an elderly woman in her church needed assistance following a surgery. Roz said what was supposed to be two days of assistance turned into two weeks. That experience proved to be a catalyst for Roz, who ended up changing careers and opening Jacksonville's Best Caregivers, a home care business that serves a five-county area in northeast Florida. In addition to providing home care assistance through her business, Roz also provides virtual caregiving support to family caregivers outside her traditional service area.
Family caregiving is an important but challenging role, and Roz believes that it's vital for adult children or other family members who may be considering taking on the care of a loved one to consider two important elements:
The time it will take to manage and provide care
Whether it's possible to provide the necessary level of care for a loved one
Roz believes that it's okay for a person to say "no" to family caregiving, and she sees home care as a way to help families who are unable to take on the additional hands-on care of an older parent or loved one. Knowing your limitations and being realistic are important when considering care.
In addition to the hands-on care required in family caregiving, there is a lot of administrative work, too. From powers of attorney and shared access to bank accounts to knowing passwords and logins for social media and having a copy of your loved one's will, it's imperative that seniors provide this information to their beneficiaries. Providing access to this information in the short-term can ensure that a senior's care is carried out according to his or her wishes and can also help reduce or eliminate probate following a senior's death.
Roz also discusses the benefits of having a whole family on board when it comes to caring for a senior loved one but points out that this can be problematic when decisions need to be made. For this reason, Roz believes that it's best for there to be one designated family member who is knowledgeable and capable of making quick decisions, even in a crisis.
While much of the focus of family caregiving is typically on family members who provide hands-on care, Roz points out the value of other family members who offer ongoing support through regular phone calls, respite care and more. Working as a cohesive group, each member of the family can help by pitching in different ways to ensure the focus is always on what's best for the senior family member receiving care.
After listening to this episode, you should come away with a greater sense of the questions to ask when considering family caregiving and a better understanding of the logistical steps that need to happen in order to ensure a loved one's care goals are met.
Listen to today's episode here, or on Apple Podcasts, YouTube or wherever you listen to podcasts.
To learn more about the benefits of at-home senior care, and the specialized care that can be delivered outside of a clinical setting, listen to the Help Choose Home interview with Deborah Hoyt, Senior Vice President of Public Policy for Axxess. Deborah explains how home care is benefitting from advances in technology, enabling more and more seniors to choose to remain at home as they age.
If this episode has been helpful, be sure to leave a five-star review and share the podcast with your friends to help us in the national effort to educate about home healthcare options! You can connect with Merrily Orsini on Twitter: @MerrilyO.
Sponsors
The Help Choose Home podcast series is a collaborative effort by Axxess, the National Association for Home Care and Hospice (NAHC), and corecubed to educate the public about the many benefits of the in-home care industry, which includes non-medical home care, private duty nursing care, medical home health, hospice, and other in-home health and wellness services.
Access the full Help Choose Home podcast library here.
Rate, Review and Subscribe