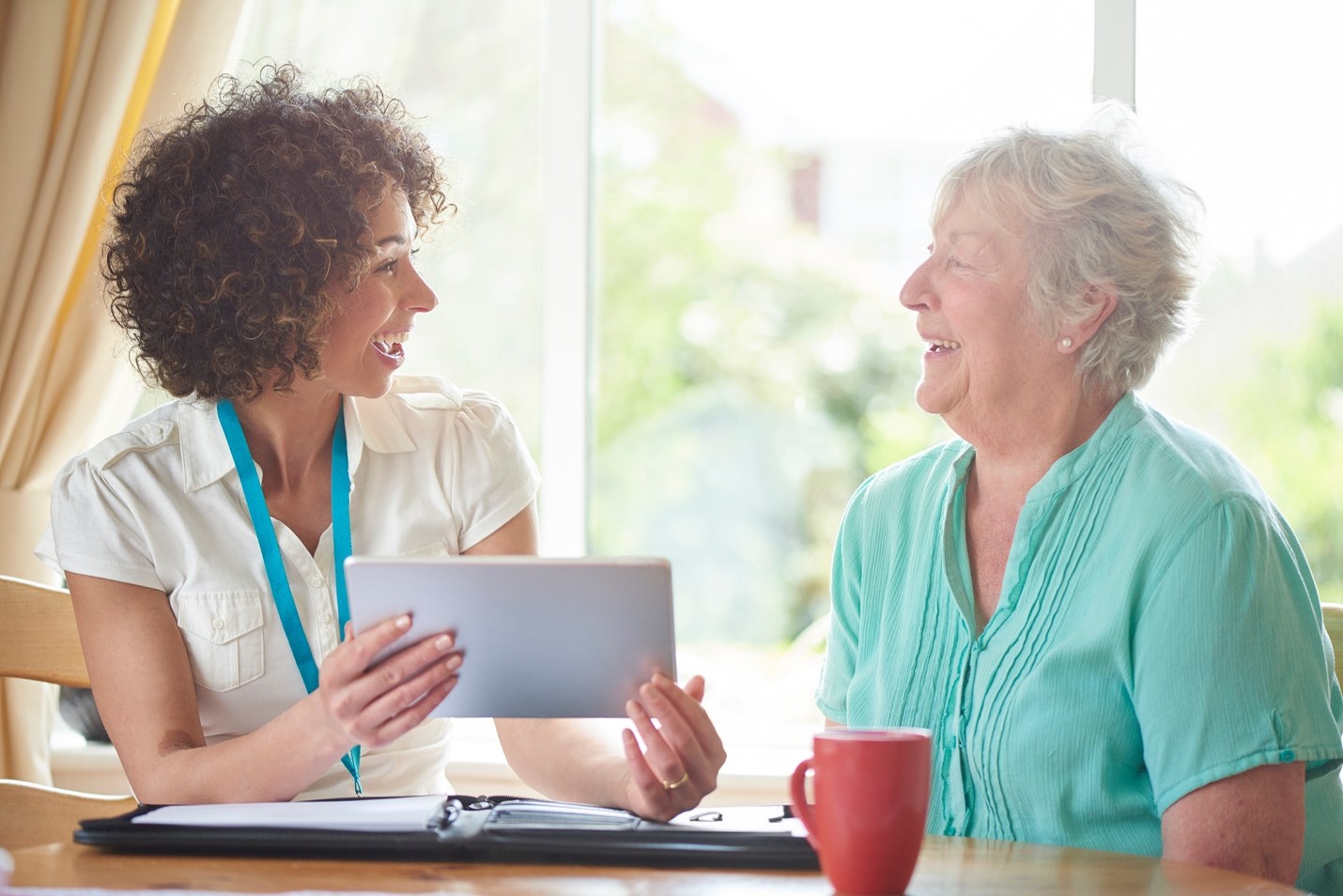 In recent months, the value of care in the home has become more and more apparent to many families. As COVID-19 has swept through nursing homes and other facilities, older adults have been especially hard hit by the virus. Because of the high infection rates in care facilities, many families have looked for alternatives for care for a senior loved one, and home care has provided the answers and safety needed during these unprecedented times.
To discuss more about the value of home care, Emma Dickison, CFE, CSA, CEO and president of Home Helpers Home Care, is our guest on this episode of the Help Choose Home podcast. With more than two decades of experience in home care, both professionally and personally as a family caregiver, Emma brings an important perspective to her role at Home Helpers and in her recently appointed role as president of the board for the Home Care Association of America.
In addition, we discuss:
How the pandemic has fueled an increase in hospitals discharging patients directly home versus to a care facility
The role of technology in helping make home care more effective
The future of home care in America
The growth of home care and an increased need for caregivers
Here are some highlights from our conversation:
In business since 1997, Home Helpers Home Care began in Cincinnati and has grown to have offices in 42 states. Offering companion care, personal care, Direct Link® Personal Emergency Response System (PERS) service and private duty skilled nursing care, Home Helpers, according to Emma Dickinson, is able to provide a diverse group of services to help seniors live with independence and dignity in the comfort of home.
Since the pandemic began in March, Emma has seen an increase in the demand for home care, with more and more hospitals discharging patients directly home due to safety concerns surrounding the spread of COVID-19 in nursing homes and other care facilities. While always following recommended infectious disease protocols, Emma indicates that Home Helpers has increased their vigilance to keep clients and caregivers safe, ensuring personal protective equipment (PPE) is used, and the Centers for Disease Control and Prevention (CDC) guidelines are followed.
Emma stated that an exciting frontier in home care is the increased use of technology to help clients remain independent and in their homes. While there is an understandable hesitation among some older adults to wear a monitoring device, with Home Helpers' Direct Link® Personal Emergency Response System (PERS) service, for example, the monitoring is not intrusive and can be tailored to each client. Looking to the future of home care, this fall, Home Helpers will be launching a new, comprehensive service that uses technology to provide whole-person care with a focus on independence.
While one aspect of home care is to help keep clients safe in their homes, another important facet is providing the stimulus to help keep clients independent. According to Emma, helping clients remain engaged in meaningful activities is equally as important as meeting their physical needs.
As the president of the board for the Home Care Association of America, Emma is on the frontlines with other industry leaders to help educate the public about home care and the various services that can be delivered at home. She also works on advocacy, appealing to elected officials to help increase access to home care for everyone.
With the increasing demand for care in the home, Emma sees an expanded need for individuals interested in the industry and motivated by meaningful work. Recruiting caregivers remains a priority for all home care agencies, and Emma sees tremendous growth as the senior population continues to grow.
As a family caregiver herself, Emma is deeply committed to home care and how the industry can provide short- or long-term care for anyone who wants to live life with as much dignity and independence as possible.
After listening to this episode, you'll come away with new insight into how home care can make independence possible for senior loved ones and the exciting role of technology in transforming care in the home.
You can listen to today's episode here, or on Apple Podcasts, Google, YouTube or wherever you listen to podcasts.
To learn more about home care and the increasingly important role technology plays in helping seniors maintain independence and dignity, listen to my interview with John Robertson, founder and CEO of HomeEXCEPT, which manufactures noninvasive home sensors that provide improved health and safety outcomes for seniors living independently at home. HomeEXCEPT's ambient sensor technology was the Grand Prize winner of the AARP Innovation Champion Awards competition in 2017.
If this episode has been helpful, be sure to leave a five-star review and share the podcast with your friends to help us in the national effort to educate about home health care options! You can connect with Merrily Orsini on Twitter: @MerrilyO.
Sponsors
The Help Choose Home podcast series is a collaborative effort by Axxess, the National Association for Home Care and Hospice (NAHC), and corecubed to educate the public about the many benefits of the in-home care industry, which includes non-medical home care, private duty nursing care, medical home health, hospice, and other in-home health and wellness services.
Access the full Help Choose Home podcast library here.
Rate, Review and Subscribe