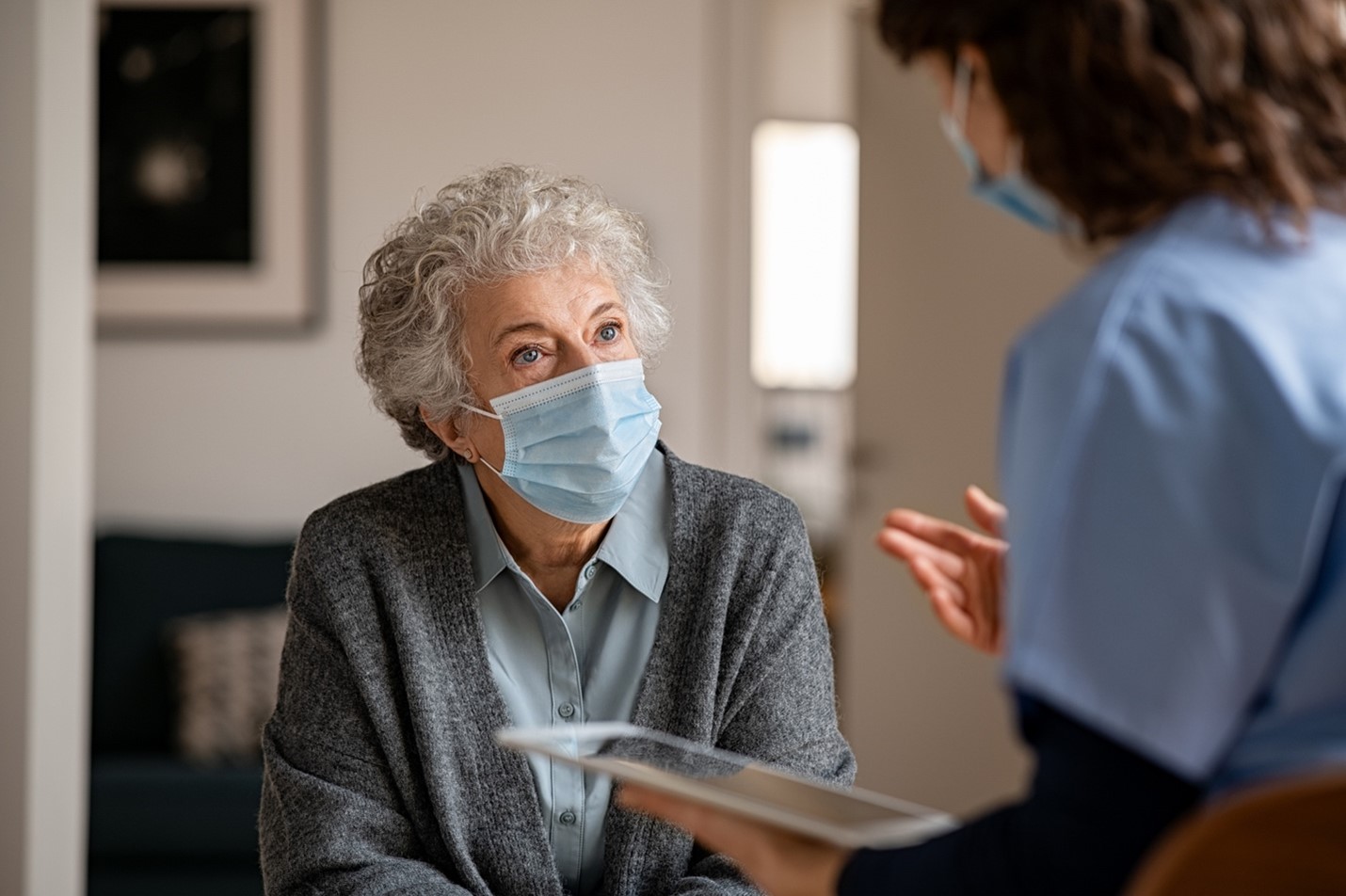 In this episode of Help Choose Home, we're joined by Ken Albert, president and CEO of Androscoggin Home Healthcare + Hospice. Androscoggin is an independent nonprofit home healthcare organization in central Maine that has been serving about nine counties and 185 communities for the last 55 years.
Topics discussed include:
· The boom in telehealth during the COVID-19 crisis
· The future of American public health in a post-pandemic world
· The importance of educating primary care providers and consumers about hospice and palliative care
Conversation Highlights:
Ken joined Androscoggin four years ago after a varied career in nursing, government and law. He brings strong clinical experience, a background in public health and legal expertise to the at-home senior care field. His strong passion for home and community-based care has inspired him to steer Androscoggin toward adaptation, especially in light of the COVID-19 crisis.
Many patients and families have expressed concern about welcoming new individuals into their homes during a pandemic, which led the care providers at Androscoggin to expand the scope of their services.
Now that vaccinations are underway and the end of the pandemic is in sight, Ken foresees some important changes for the industry.
While the public health emergency has been extended through 2021 in order to give states and the federal government time to collaborate on public health solutions, Ken believes that the pandemic will forever change our national approach to disease prevention. It could impact government certifications and evaluative standards for healthcare providers, as well as the way care providers screen potential patients for infectious disease.
When reflecting on his goals for the home care industry, Ken makes note of the staffing crisis facing home care, particularly the need for in-home aides. He identifies low, stagnant wages as one of the factors that make hiring and retaining dedicated aides difficult. He encourages investment on recruitment and professional development for the national healthcare workforce.
After listening to this episode, you'll come away with a greater understanding and appreciation for the way hospice care and at-home senior care has adapted to meet the needs of patients in a pandemic. By lobbying for meaningful change at the government level and staying adaptable in local communities, healthcare providers can provide innovative solutions.
You can listen to this episode here, on Apple Podcasts, Google, YouTube or wherever you listen to podcasts.
To learn more about how providers of at-home senior care are adapting to meet the needs of those they serve in the midst of a pandemic, listen to the interview with Sara Wilson, president and CEO of Home Assist Health, Inc. This nonprofit organization serves Arizona residents in greater Maricopa County by helping private pay and Medicaid clients pursue independent lifestyles in the comfort and familiarity of home.
If this episode has been helpful, be sure to leave a five-star review and share the podcast with your friends to help us in the national effort to educate about home healthcare options! You can connect with Merrily Orsini on Twitter: @MerrilyO.
Sponsors
The Help Choose Home podcast series is a collaborative effort by Axxess, the National Association for Home Care and Hospice (NAHC), and corecubed to educate the public about the many benefits of the in-home care industry, which includes non-medical home care, private duty nursing care, medical home health, hospice and other in-home health and wellness services.
Access the full Help Choose Home podcast library here.
Rate, Review and Subscribe