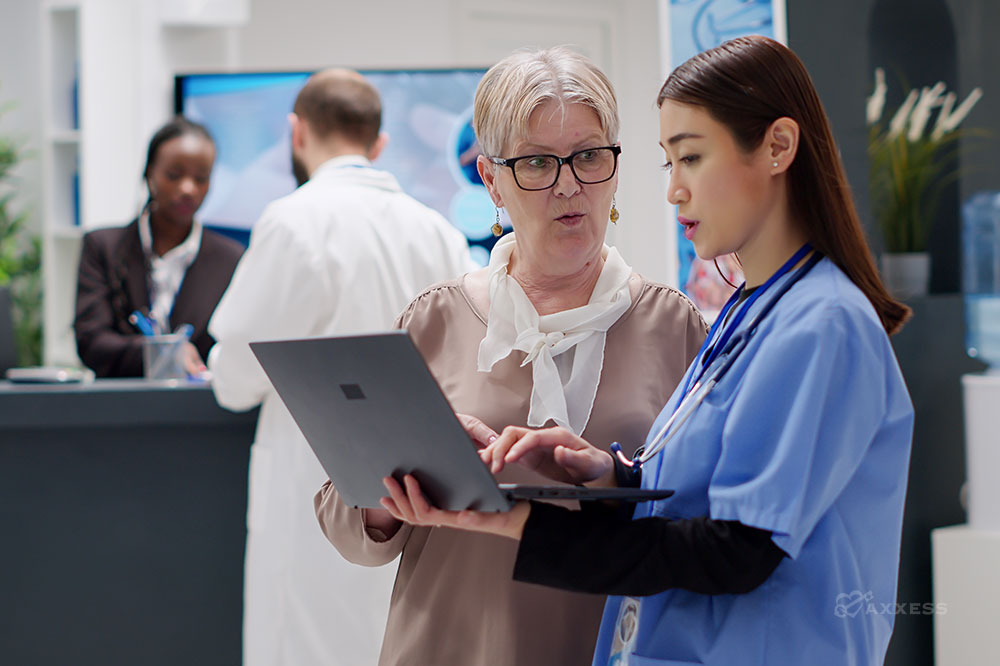 In an often-disjointed healthcare system, care coordination is an important goal for home-based care providers. Technology partners can help them achieve this by eliminating manual tasks and ensuring smoother delivery of care.
In addition to previously integrated home health and hospice service lines, Forcura's direct integration with Axxess is now available to these providers for their personal or home care businesses, as well. By facilitating workflow efficiencies and improvements to revenue cycle management in this sector, the integration contributes to home-based care organizations' overall goal of enhancing care coordination among their service lines.
Workflow Management
Greater efficiency is one key benefit home care providers will experience with the Axxess and Forcura integration. The ability to access patient information in real time, including care plans and medical records, enhances collaboration among care teams. This integration also eliminates redundant and manual tasks that slow down processes and contribute to higher costs. Ultimately, the time saved on administrative tasks enables providers to focus more on delivering high-quality patient care.
Workflow management is also important on the referral side of the business. The integration empowers home care providers to be better connected to business stakeholders, including referral sources, operate more efficiently and ultimately improve their bottom line.
Revenue Cycle Management
Another benefit of the Axxess and Forcura integration to home care providers is more effective revenue cycle management. It provides a comprehensive solution for managing all aspects of the home care revenue cycle, from claims management to payment processing. This enhances the accuracy and speed of billing, reducing the risk of denied claims and accelerating cash flow. The platform's real-time reporting capabilities also provide valuable insight into the financial performance of home care services, enabling providers to make informed decisions about their business.
With its ability to streamline workflows, reduce human errors and deliver a comprehensive revenue cycle management solution, the Axxess and Forcura integration is a game-changer for home care providers and diversified home-based care organizations looking to bolster their operations while giving them a competitive advantage in today's fast-paced healthcare environment.
Looking to grow your business and meet technology partners like Forcura that can help you streamline operations? Look no further than the Axxess Growth, Innovation and Leadership Experience, also known as AGILE. We will be bringing together the brightest thought leaders, policymakers, technology innovators and care teams to envision a shared future of healthcare at home. It's more than just a user conference. Save your spot today.