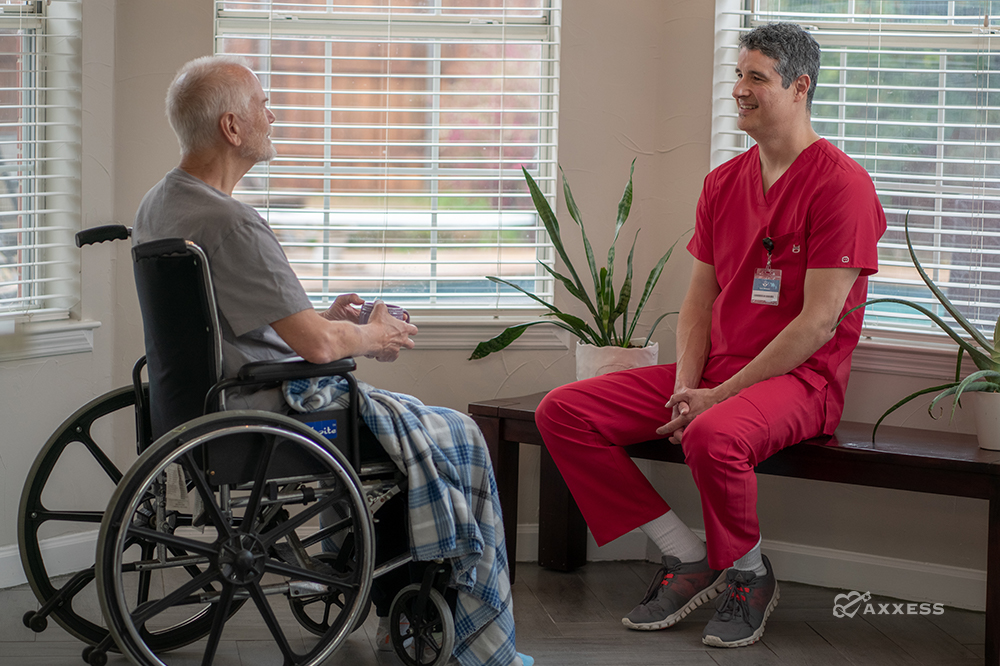 As we learn to navigate life during the coronavirus pandemic, you may be wondering how home health care options have been impacted.
Are you a family caregiver who has utilized or is considering using in-home care?
Are you considering moving your parents out of a senior living facility into your own home, but know you will still need caregiving assistance?
Does your aging parent need help at home, but with COVID-19 as a genuine threat to people over the age of 65, you worry about how safe it would be to have a caregiver in your loved one's home?
Are you a mature adult who feels strongly about aging in place and want to know how COVID-19 may have reshaped the home care landscape?
If you answered "yes" to any of these questions, this week's "Help Choose Home" podcast is perfect for you.
To kick off season three of "Help Choose Home," we welcome Lora Masci Weagle, Director of Client Relations, and Adrianne Mann, RN, BSN, MSHA, Executive Director of HCR Home Care, which has been providing in-home care services for clients in upstate New York since 1978. Specifically, we discuss:
The impact of the coronavirus pandemic on home healthcare options
Enhanced protocol steps HCR Home Care is taking to keep clients and staff safe
The importance of educating and collaborating with doctors, hospitals and others who refer people to home care
The role of telehealth in connecting with clients to ensure necessary services are continuing
Lessons from the pandemic that will positively impact home healthcare going forward
Highlights from our conversation
To navigate the pandemic, HCR, like many home care companies, implemented enhanced safety protocols by following CDC guidelines, and providing access to PPE (personal protective equipment).
Both Weagle and Mann believe that the pandemic will impact client care going forward in several positive ways. As an example, they cite the increased use of telehealth, enabling clients to continue to have regular contact with their physicians during the pandemic. Additionally, telehealth has enabled physicians the opportunity to meet client needs through collaboration and creativity.
Most importantly, Weagle and Mann emphasize that now, more than ever, care at home provides safety and peace of mind for clients and their families.
To hear more insights about home care during the pandemic, you can listen to the full podcast episode here, as well as read the detailed show notes, in addition to finding the podcast on Apple Podcasts, Google, YouTube or wherever you listen to podcasts.
After listening to this episode, you should feel confident in the many steps those in the home care industry are taking to ensure the safety of clients and their staff. You'll also hear about how creativity, collaboration and education are the silver lining of these unprecedented times.
To learn more about the factors to look for when considering home healthcare options, listen to the Help Choose Home interview with Katie Roper, CEO of Catenary Consulting. Katie explains the importance of making a well-informed decision and identifies the details that should not be overlooked when selecting professional home care services for a senior loved one.
If this episode has been helpful, be sure to leave a five-star review and share the podcast with your friends to help us in the national effort to educate about home healthcare options! You can connect with the host, Merrily Orsini, on Twitter: @MerrilyO.
Sponsors
The Help Choose Home podcast series is a collaborative effort by the National Association for Home Care and Hospice (NAHC), Axxess, and corecubed to educate the public about the many benefits of the in-home care industry, which includes non-medical home care, private duty nursing care, medical home health, hospice and other in-home health and wellness services.
Access the full Help Choose Home podcast library here.
Rate, Review and Subscribe