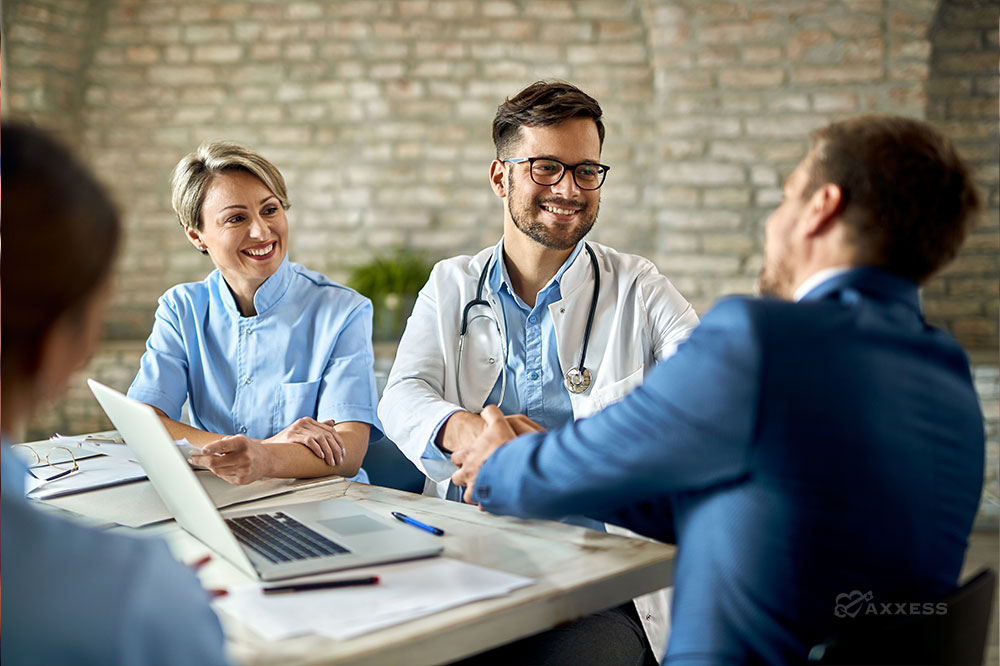 In an effort to better assess and improve the patient experience using the hospice benefit, the Centers for Medicare and Medicaid Services (CMS) launched the Hospice Value-Based Insurance Design (VBID) model. One change under the Hospice VBID model is the claims process. Under this model, hospice organizations are allowed to be paid for their services, whether contracted or not. To better explain the changes and distinctions in the claims process in Hospice VBID programs, Axxess created a one-page reference guide to address the changes and help providers navigate the new process.
Zaundra Ellis, Vice President of Hospice Professional Services at Axxess, created the reference guide and detailed what organizations need to know and should keep top of mind when managing claims in Hospice VBID and how technology can help providers address these changes, remain compliant and ensure their reimbursement dollars.
Important Information for Providers
Ellis outlines two major components for organizations to keep at the top of mind when moving through the Hospice VBID claims process, the first of which is checking referral eligibility. Ellis notes that providers need to identify whether or not their patient is a member of a Medicare Advantage Organization (MAO) and specifically note if their MAO is a VBID participating MAO.
Once the patient is verified as a member of a participating MAO, hospice providers need to submit all notices of election (NOE) and claims to their Medicare Advantage Contractor (MAC) as they have before, but they must also submit the same documents to the patient's MAO. Ellis noted that while working with MAOs is not contract dependent under the Hospice VBID model, if a hospice organization is providing care for that patient, they must work alongside the MAO to ensure payment.
"For instance, if you send [an NOE] to your Medicare Advantage Contractor like you always do, that's great, but if you forget to send it to the Medicare Advantage Organization and you don't get it submitted within the required five days, you're not going to get paid," Ellis said.
Use of Technology for the Claims Process
While the duplication of claims work in the Hospice VBID model can be a daunting additional task for providers, technology can help support the claims process, enabling providers to seamlessly create, submit and verify claims. Axxess RCM supports the claims process for organizations using its automated claims process functionality.
"Using Axxess RCM [organizations] can easily manage their Medicare Advantage claims," Ellis said.
Axxess RCM makes navigating the Hospice VBID claims process easy by providing organizations access to claims status reports and corrections to ensure no reimbursement dollars are left behind, and the ability to manage all claims from one convenient dashboard. This includes managing NOEs, a must when following the Hospice VBID process.
To download the guide on understanding and implementing the Hospice VBID claims management process, click here.
Axxess Hospice is a cloud-based hospice software that connects with Axxess RCM, a robust financial solution that submits claims automatically in real time, enabling organizations to get paid faster.