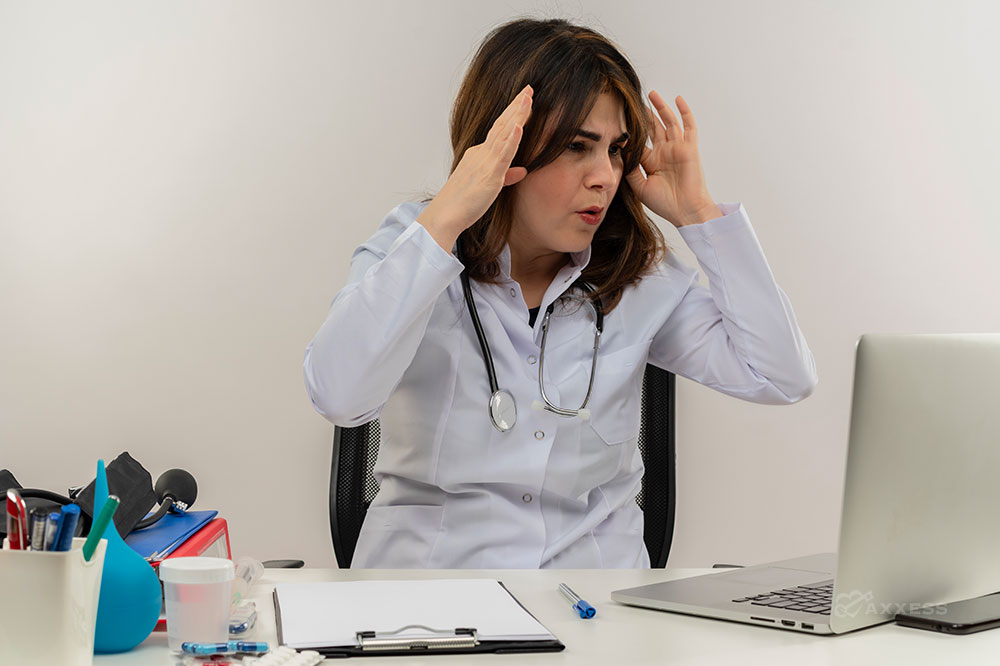 Staffing is the biggest pain point in the industry today and will continue to pose challenges in the upcoming years. As home-based care organizations grapple with fewer staff and rising demands, many are turning to technology to help ease the burden.
To better understand the drivers, trends and opportunities around the staffing crisis, Axxess partnered with SimiTree to conduct a survey of more than 1,800 home-based care professionals about their views on the state of employee engagement.
Competitive compensation and career development opportunities are top priorities for providers, the survey found, but effective and formal onboarding practices are of equal importance to employees. Further, those needs are not being met by many institutions, according to the findings of Axxess' 2022 Industry Trends Report: The State of Employee Engagement.
The first 90 days of employment often determine whether an employee will stay, so an organization's early investment in team members is critical to long-term retention. But without addressing the leading causes of employee turnover, organizations will struggle to create a proactive strategy for employee engagement.
Technology can help organizations mitigate the leading causes of employee turnover, improve retention and reduce burnout. Below are three reasons organizations should leverage technology to improve retention and reduce burnout.
1. Ease of Workflows
Employee engagement is achieved from the top down, and managers need a thorough grasp of the role they play and the expectations they set with respect to their teams.
Providers should equip their managers with technology solutions that streamline workflow and maximize the potential of each individual team member — solutions that prioritize ease of use and mobile functionality for direct care workers.
"Ease of use and efficiency for the end-user is becoming extremely important," said Tammy Ross, Senior Vice President, Professional Services at Axxess. "If your software impedes that efficiency process and prevents you from caring for more patients, then it's probably not the right software in today's environment. You need a solution that allows you to scale efficiently with minimum resources."
According to the survey, ease of use and efficiency are among the most important drivers of clinical employee engagement and retention. A technology partner that caters specifically to the home-based care industry understands what those employees need to thrive, and how that technology aligns with the organization's goals.
2. Onboarding and Training
An operator seeking to reduce employee burnout can do so across the entire employee journey, starting at pre-hiring. To accomplish this, many organizations utilize online HR solutions and learning platforms that streamline the onboarding and training process. But with today's worker shortage, some organizations are going a step further to not only train, but certify — both inside and outside the home-based care industry.
Axxess offers an online certification program aimed at professionals entering home-based care for the first time. Many organizations also utilize the certification program to help retain staff that may be looking to solidify their future in home-based care, or who are interested in advancing in their careers. Such a focus on training serves a twofold purpose as it supports both staff and patients.
"Our goal is to facilitate a distribution of staff by exposing them to our environment so we can meet the needs of the patient at home," said Ross.
Providers can also improve the onboarding and training processes by facilitating continuous feedback from their team members. This communication and feedback exchange is essential to direct care worker retention and satisfaction, and a technology partner that provides comprehensive training can alleviate pressure for managers and company leaders who are tasked with facilitating training.
3. Scheduling and Intake
Smooth scheduling and intake are key to the patient experience, but they can also be critical processes for employee retention. If leadership can manage teams using intuitive dashboards with actionable metrics and KPIs, this can help decrease burnout due to identifying inefficiencies in scheduling and care delivery. By eliminating these inefficiencies, leadership can allow direct care workers more time to spend delivering care.
Organizations should also conduct employee surveys to better understand employee perceptions around engagement and retention initiatives. In doing so, leadership can monitor a variety of factors leading to overwork and/or burnout. Conducting the surveys through a third party will promote greater comfort for employees to be completely honest with their opinions.
"Our whole goal is to encourage clinicians and nudge people into our space," said Ross. "The incentive is to help the industry."
Editorial Note: This article was originally published on Home Health Care News.