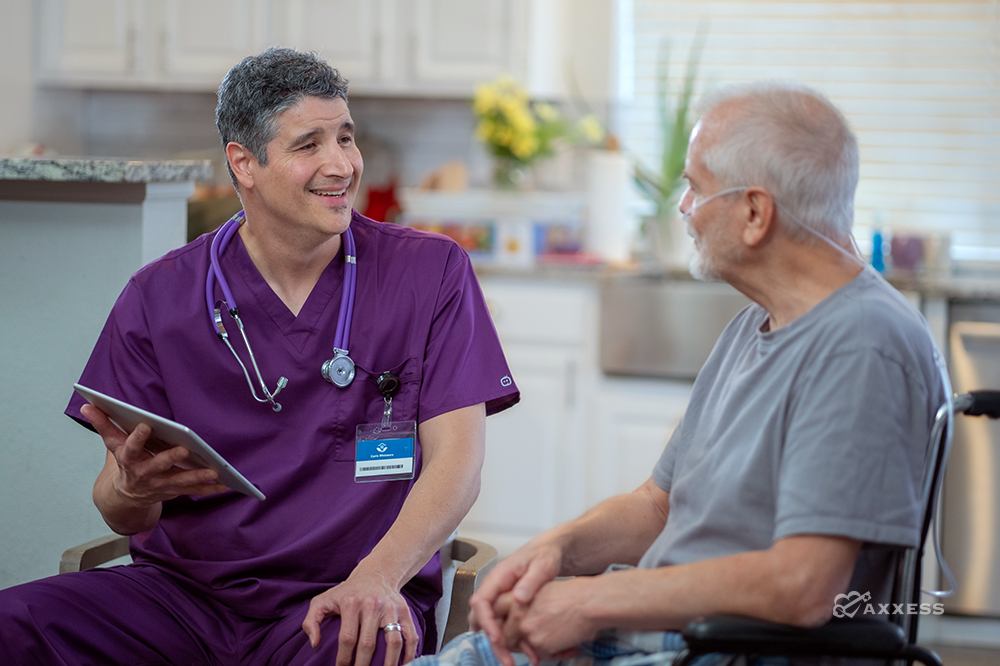 Providing healthcare in the home brings a level of difficulty that is not present in hospital or facility care. One of the challenges in home care is the environment in which care is provided. The care environment must be appropriate for medical services, be considerate of the safety and health of the client, and be a safe place for your employees to work. Home care employees can decline work for a multitude of reasons, not the least of these being the care environment. An adequate in-home assessment is invaluable in determining issues with a potential care environment and can save your agency time and money.
An In-Home Assessment Helps Everyone
Some homes are cleaner than others. Some homes are larger than others. Some are warmer or colder, and with each of these scenarios, an agency might encounter difficulty providing care that day. While checking a box that the home environment is compatible for home health services can be easy, it will serve your agency and clinicians well to view each room, identifying specific items and discussing with families ways to correct the deficiencies and minimize or prevent safety concerns for all involved.
Several categories make up the comprehensive in-home assessment.
Basic home safety: The home should be free of fire and safety hazards. Assisting the family with creating a fire safety plan as well as weather safety plans and providing education in fire prevention is important, especially when there is equipment in the home that may increase the risk of fire, like oxygen. Proper use, maintenance and storage of home medical equipment must be followed to ensure safety. Making sure that areas are free of clutter, area rugs and poor lighting will help keep the client safe and give the caregiver room for mobility in the home while providing care.
Accessibility of the home: The home should have ramps when assistive devices are required for mobility, such as a walker or wheelchair, for both adult and pediatric clients. The width of doorways and space between furniture should be adequate for movement, whether an assistive device is required or not.
Pest control: While controlling pests is not necessarily the responsibility of the home care agency, they do need to be aware if pests are an issue in the home. Education can be provided on ways to reduce the prevalence of pests, such as taking out the trash more often, cleaning dishes immediately after use, and wiping down counters frequently to keep them free from food particles. It can be tough to enlist staff when pests are not under control.
Cleaning areas for caregivers: Caregivers need space to clean and store supplies. Caregivers also need a relatively clean and working restroom to use throughout a shift, especially if the shift lengths are more than a few hours.
Working electrical outlets: You don't need an electrician to look at the electrical outlets in a home to ensure that medical equipment will be able to plug in safely. Ensuring that there are face plates on outlets and an adequate number of outlets is important. Most DME companies will perform a home safety check when equipment will be needed, and will test outlets accordingly. Agencies can coordinate with a DME company to perform an assessment of the home and provide approval of electrical safety after their assessment.
Neighborhood safety and parking: View the neighborhood and possible parking areas that will be available for caregivers to ensure their safety when entering and exiting the home.
An in-home safety evaluation is vital to address issues prior to admission. Experienced private duty caregivers often require an in-home assessment, having learned the value of this process. Axxess provides home care tips and Axxess Home Care, our intuitive home care software, to assist your agency in delivering excellent care and services.