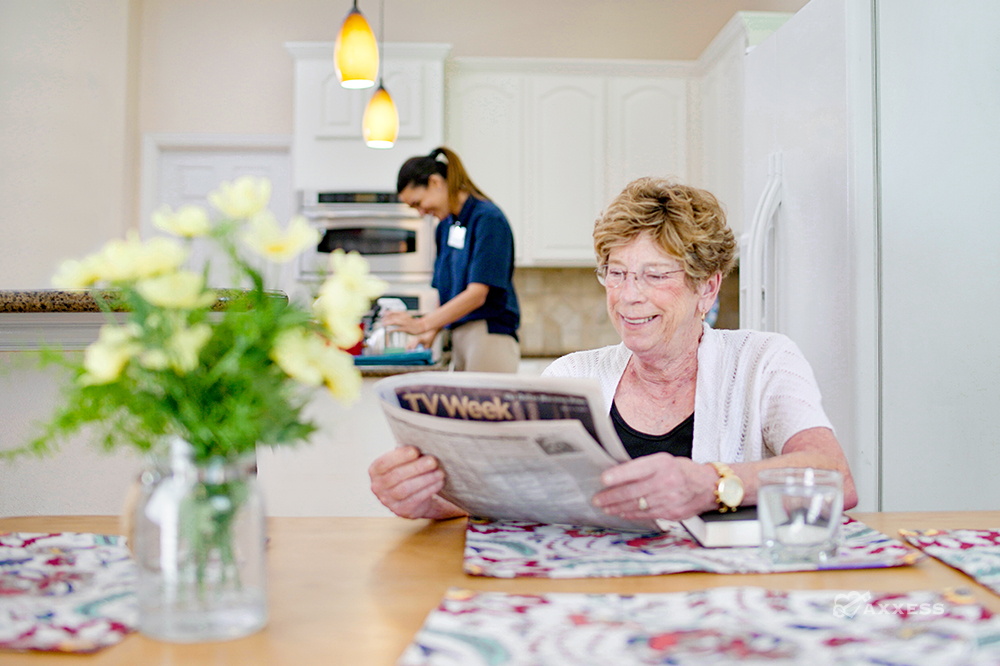 While it's true that the need for private duty home care is increasing, that doesn't mean business and referrals will simply fall into your lap. There are certain items and concepts an agency must have in order to market effectively. Now is a great time to re-evaluate your agency's marketing plan. Here are some items to be on the checklist:
Branding
If you are already established in another area of home care, this will probably be an easy priority to check off. Keep in mind that a private duty client is different from both a Medicaid client or Medicare client, and while your referral sources and audience may be different, your branding essence and messaging should still align with your agency's mission. If you're just starting your business, a branded identity is critical to establishing a presence and distinguishing yourself from the competition. Make sure to research your competitors in order to develop your brand with key differences, including name, graphics and colors.
Agency Literature and Brochures
Your location, services, staff, etc. are all important things that potential clients and referral sources will need to know. Your product sheets and brochures will need to tie in with your brand and have clean and informative copywriting that delivers your overall message. You want to match the message from your marketing material to any in-person conversations people have when talking about your private duty home care agency. Remember that every single item that has your agency name on it should include the agency brand and align with the agency messaging.
Website
Even in a world where people now find a majority of the services they need online, websites are often not a priority for private duty home care businesses. Set aside a good part of your budget for this highly valuable component of your marketing efforts. You'll be glad you did. If you already have a website for home health care, make sure to include a new page for your private duty services that is consistent with branding and message. You want your referral sources and audience to recognize your agency's brand, whether they are researching online or reading through marketing brochures. Be sure to also include your website address on all printed materials.
Press Kit
Your press kit is a compilation of documents that will introduce people to your agency. It should include a letter of introduction for your agency, a fact sheet about your company, a biography of all founders, managers or executives, and any press releases or publicity clips about you or your agency. The best way to reinforce your brand is to make sure it appears everywhere and often, while remaining consistent in your message and actions.
This is not an exhaustive list by any means, but these are some of the main marketing and public relations materials that will help get your agency moving in the right direction. These tips will help you start thinking strategically about your marketing messages. To see these examples in action, look at how we market our home care software , Axxess HomeCare.