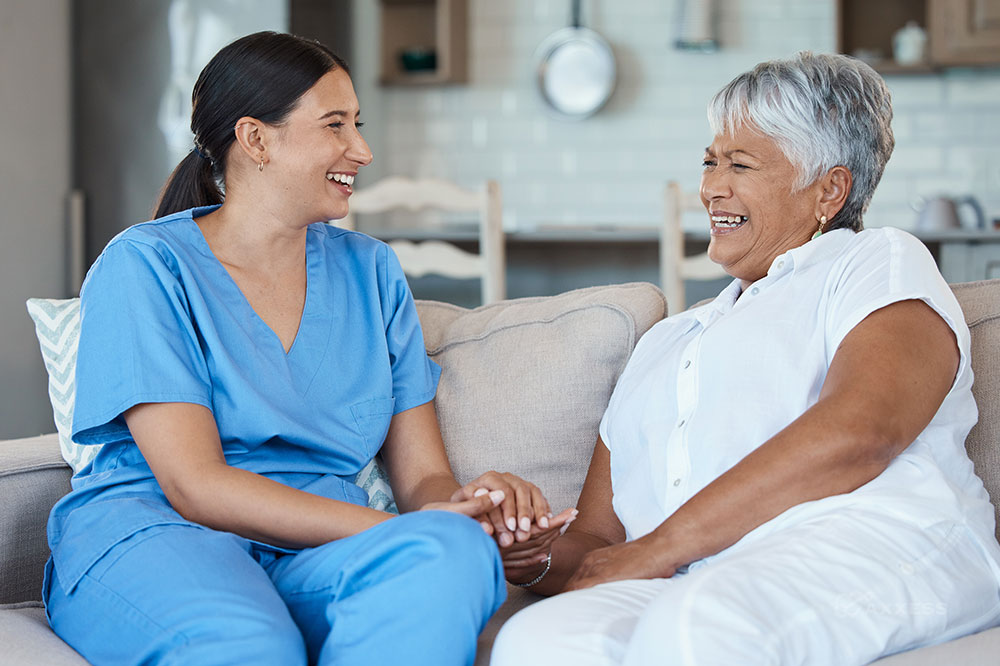 It's important for all members of a care at home team to understand their part in the organization's quality assurance and performance improvement (QAPI) program. Home health aides (HHAs) and certified nursing assistants (CNAs) have a critical role in improving the quality of life and care delivery that a patient will experience, and they are a major contributor to the success of an organization.
QAPI Programs in Care at Home
QAPI programs should take an analytical approach to maintaining and improving safety, quality and patient and family care performance. It should be an organized and ongoing method of care delivery to achieve the best results. The federal home health conditions of participation require organizations to develop, implement, evaluate and maintain an effective and data-driven QAPI program.
A holistic performance improvement plan is key to generating and maintaining a culture focused on quality that drives great patient care and positive outcomes, which is especially important for home health value-based purchasing.
How HHAs and CNAs Contribute to QAPI
The following five "Cs" demonstrate where HHAs and CNAs contribute to a quality experience for patients.
Compliance: Providing the exact care ordered by a physician.
Care: Delivering care that is compassionate, kind and leaves the patient and family with a positive experience.
Consistency: Offering a consistent approach to the care delivered, including the services provided and the time taken.
Communication: Effective and ongoing communication and documentation of the care provided.
Collaboration: Communicating any changes in the patient to the clinical manager.
The HHA's and CNA's responsibilities impact many aspects of the patient's experience, so their roles are central to the patient's outcomes.
Key Strategies for Improving Metrics
Training on effective communication and compassionate, patient-centered care enables HHAs and CNAs to improve the overall experience of care that the patient and family receive. This can be broken down into two main concepts: customer experience and customer service.
Customer experience includes all of the interactions patients have with the organization at all stages of their journey, including the impression of the organization's care delivery brand. It's derived from four key areas:
Customer-centric culture
Well-designed touchpoints
Consistent quality
Customer satisfaction
Customer service includes the support and care given to patients. That involves being a kind, courteous and professional face for the organization, listening to the patient's concerns and communicating them effectively to the interdisciplinary team. The overall goal is to ensure the organization is doing everything to enhance the experience towards excellence.
When HHAs and CNAs understand their role in the organization and how it contributes to quality improvement, care delivery will be improved. This leads to superior outcomes and increased patient satisfaction. Home health organizations must tap in to their HHA's and CNA's skills in customer experience and customer service to improve patient outcomes for value-based purchasing.
Looking to further develop your leadership skills and grow your business? The Axxess Growth, Innovation and Leadership Experience, also known as AGILE, will bring together the brightest thought leaders, policymakers, technology innovators and care teams to envision a shared future of healthcare at home. It's more than just a user conference. Save your spot today.