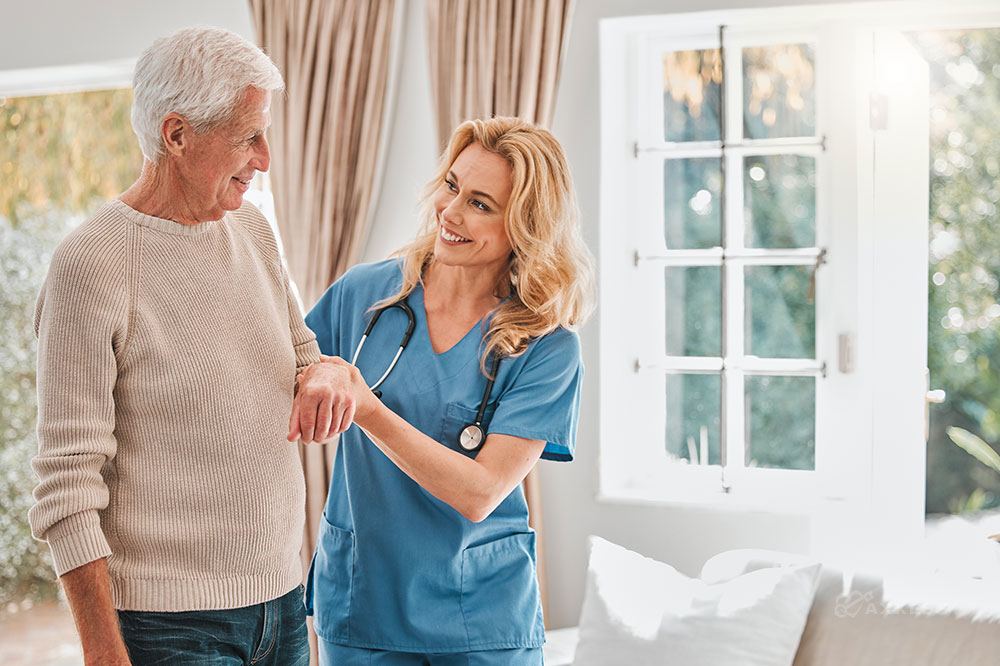 Service diversification is a growing trend in the hospice industry, and many cite value-based care as one of the drivers. It's opened the door to partnerships among health systems, payers and post-acute care providers to provide care to those with serious illnesses or terminal prognoses while managing cost and quality. Service diversification can also offer financial stability for smaller organizations.
Engaging Patients Further Upstream
One of the most common ways hospice providers are diversifying their service lines is by engaging patients further upstream in their disease trajectory through palliative care. The World Health Organization states that more than 56 million people need palliative care worldwide but only 14% receive it. Palliative and hospice organizations can strategically specialize by creating and offering care-specific programs and aligning with specialized referral and care providers.
Ongoing assessment of community needs will enable organizations to grow their market share because they will be fulfilling a demand based on needs assessments rather than the status quo or out-of-date models. The first step is to look at diagnosis-specific programs, such as those for dementia or lung disease. The second step is to look at partnership opportunities with payers in the community, such as accountable care organizations (ACOs) or direct contracting providers.
Areas of Success for Service Diversification
Hospices looking to diversify their service lines will need to develop and create buy-ins for the organization. This includes building excitement among potential referral partners, payers and stakeholders about the unique value of the palliative care brand: how it meets and solves the needs of the community.
To gain visibility and positioning, the service line's brand should be distinctly palliative; hospice branding can be a barrier to entry. It's also important to identify key messages to convey. These should be based on needs, communicate the unique value of palliative care and explain the value proposition on how the palliative brand will solve community needs. For example, this could include linking palliative care to quality and performance measures such as reducing hospital readmissions for the same condition within 30 days, emergency room visits, intensive care unit bed usage and hospital mortality rates.
Grow market share and market penetration by competing for and winning referrals and expanding referral communities. Outreach and education should be a combination of both written and person-to-person. When building a business plan, use data (such as from hospitals, physicians, nursing homes, compare solutions and claims-based solutions) to guide sales efforts.
Other Opportunities for Diversification
Along with building a palliative care service line, hospices can also diversify through continuum of care and bridge programs from home health to hospice and palliative to hospice. These programs focus on getting patients the right level of care at the right time and navigating the patient through their care journey.
Hospice organizations can also look into partnerships with dialysis providers on a per-patient, per-day rate to manage symptoms. This may not have a huge impact on revenue; however, it impacts patients more upstream.
As Medicare Advantage plans continue to grow within home-based care programs, the service delivery models providing the best quality care with a lower financial cost to patients, Medicare and payers will survive. It's important for hospice providers to start thinking about diversification now to ensure viability in the future.
Looking to further grow your business? The Axxess Growth, Innovation and Leadership Experience, known as AGILE, will bring together the brightest thought leaders, policymakers, technology innovators and care teams to envision a shared future of healthcare at home. It's more than just a user conference. Save your spot today.