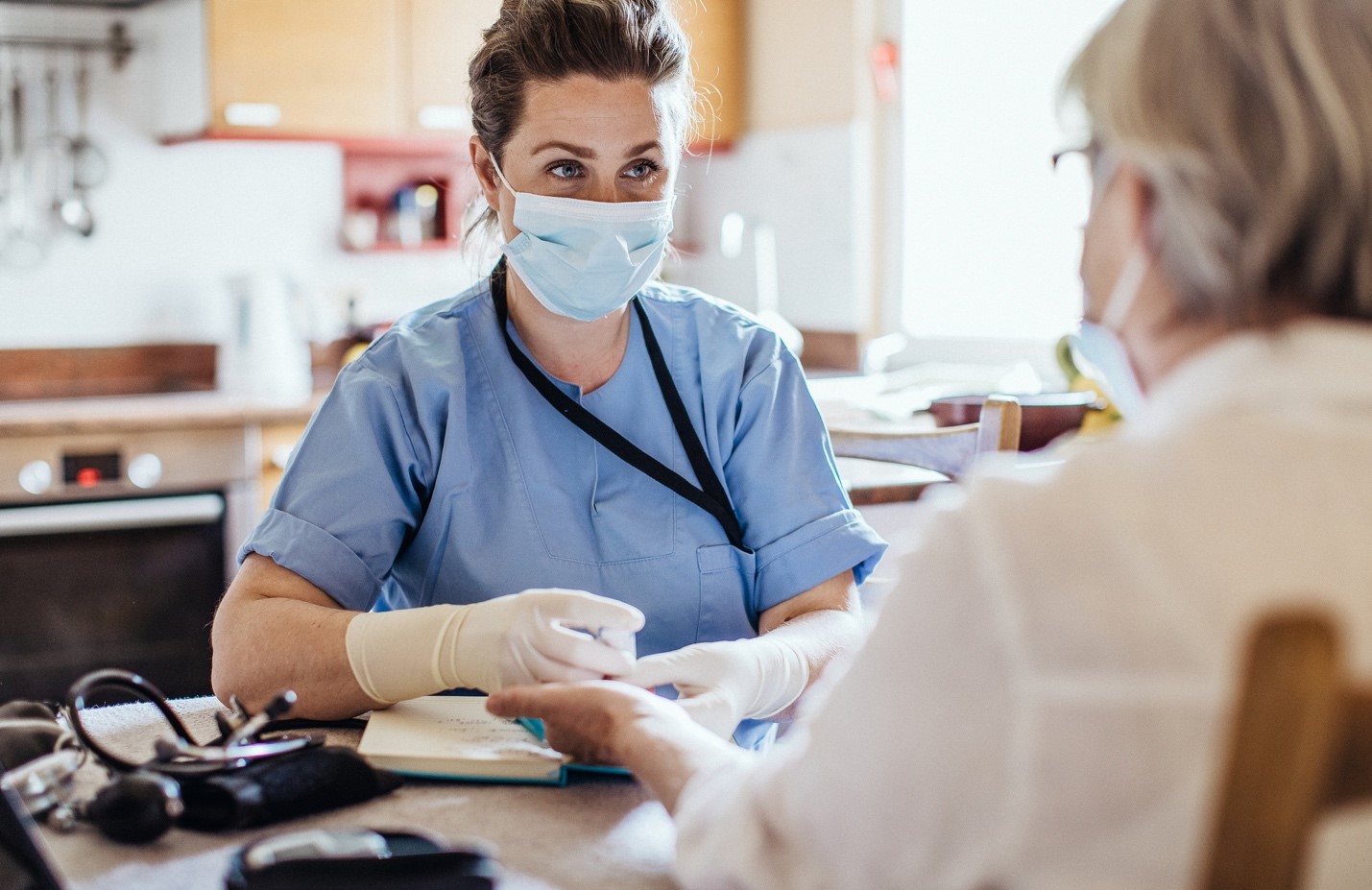 One of the advantages of home healthcare is the ability to serve clients in their homes, and to provide care for a variety of health needs. Throughout the coronavirus pandemic, professional home care services have been on the front lines and are meeting this call head-on. Donna DeBlois, RN, BSW, MSB, MBA, AHCH, CEO and president of MaineHealth Care at Home knows all about this trend through her work in home care.
During a recent episode of the Help Choose Home podcast, Donna shared:
What consumers can expect when looking for care at home
How home care is prepared to provide services for COVID-positive clients
The role of technology in delivering great care
How the home care industry provides information and education on the benefits of care at home
Highlights from our conversation:
As the CEO and president of MaineHealth Care at Home, Donna serves clients over a wide geographic area in Maine – from the mainland to many of the state's beautiful islands. Donna shares that the MaineHealth Care at Home team travels approximately two million miles annually to deliver care throughout the state.
Donna indicated that the biggest changes brought on by the pandemic have been the constantly changing information. To combat this, Donna holds daily briefings with staff to ensure everyone is on the same page and is equipped with the most up-to-date information. Additionally, safety remains a top priority, and clients and staff are required to wear PPE during each interaction.
Because there remains much uncertainty surrounding the pandemic, Donna has helped both caregivers and clients by ensuring they have access to support services such as social workers and a chaplain.
Telehealth has played an important role throughout the pandemic, and Donna anticipates that it will continue to be a critical aspect of providing exceptional care going forward. Through telehealth and other technologies, clients are able to connect with providers and receive the same clinical outcomes and level of satisfaction.
Accessing care at home often begins with a client's physician, and Donna believes it's important for those in the industry to continue to help educate consumers and referral sources on the many benefits of home care.
After listening to this episode, you should feel confident and comfortable that home care meets the ever-changing needs of clients and adapting protocols to ensure the safety of clients and caregivers. While there are many changes in the world during the pandemic, care at home continues to be one of the safest options for older adults.
You can listen to this episode here or on Apple Podcasts, Google, YouTube or wherever you listen to podcasts.
To learn more about making an informed decision about home care for older adults who want to age in place, listen to the Help Choose Home interview with Jeannee Parker-Martin, president and CEO of LeadingAge California. Jeannee discusses who on the healthcare team can help activate home care services, and the role of a care manager and payment options, including whether services are covered by Medicare or Medicaid.
If this episode has been helpful, be sure to leave a five-star review and share the podcast with your friends to help us in the national effort to educate about home healthcare options! You can connect with Merrily Orsini on Twitter: @MerrilyO.
Sponsors
The Help Choose Home podcast series is a collaborative effort by Axxess, the National Association for Home Care and Hospice (NAHC), and corecubed to educate the public about the many benefits of the in-home care industry, which includes non-medical home care, private duty nursing care, medical home health, hospice, and other in-home health and wellness services.
View the full Help Choose Home podcast library here.
Rate, Review and Subscribe