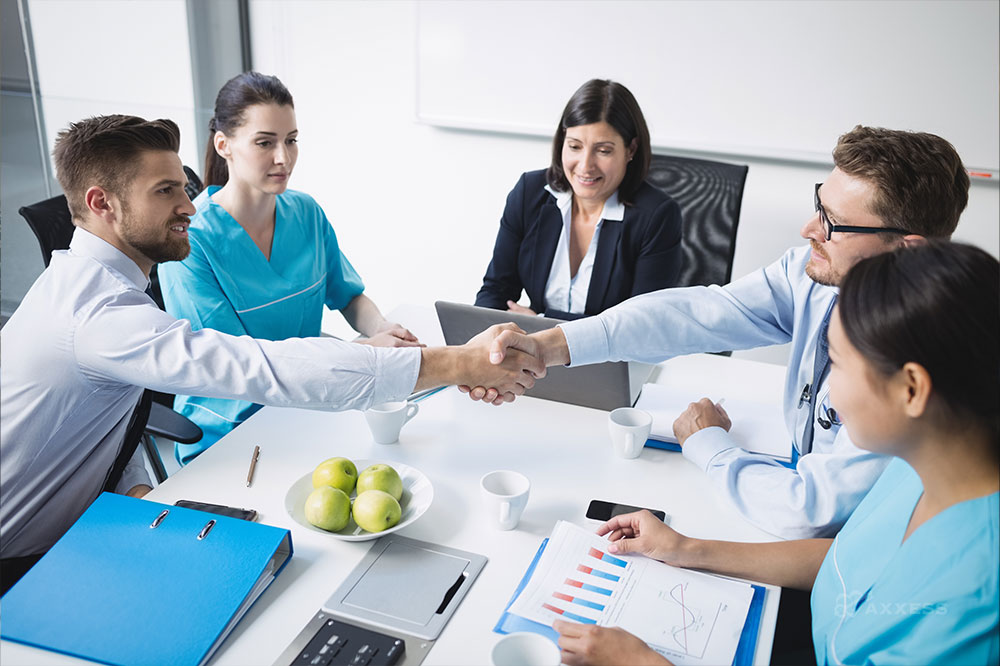 Palliative care is often unique to each provider rather than a 'one size fits all' model. However, collaboration and coordination are essential to providing quality palliative care for people facing serious illness or end-of-life care. And when working with partners, it is also important to ensure the work that's being done is delivering value for everyone involved. Measuring the return on any investment made in palliative care supports the use of this care to help improve the lives of patients no matter where they are in the healthcare continuum.
Working Together
According to Amy Rose, Product Director at Axxess, partnering with specialists can create synergy to achieve positive patient outcomes. "Having strong partnerships with cardiologists, oncologists, or neurologists, for example, can help specialists by alleviating the symptom burden or care coordination concerns those specialists may have," said Rose. "These partnerships not only drive key performance indicators (KPIs) for both organizations but also contribute to overall patient palliation and outcomes."
Rose points out that palliative care KPIs and outcome data are often specific to the community that you serve and the outcomes you are trying to achieve. For example, if there is a specific trend in re-hospitalizations for seriously ill patients in your community, you may partner with a local hospital to create a specialty transition to home program to help improve that specific outcome. Rose says that in that case, the KPI to monitor is the rehospitalization rate of those patients.
Partnerships can also help overcome the lack of understanding about what palliative care is and how it fits into the rest of the healthcare continuum. Rose says that by working together, organizations can educate and communicate. "By effectively communicating the goals and intentions of palliative care programs to community partners, we can bridge the gap in understanding and work together toward achieving positive healthcare outcomes."
How to Deliver ROI
Financial sustainability is another critical aspect of delivering palliative care services. Rose stressed the importance of striving for break-even or a small profit to ensure the program's longevity. "Diversification of programming, maximizing efficiencies, and accurate coding and billing are essential in achieving financial sustainability," said Rose. "Demonstrating the value and ROI of palliative care programs is crucial in securing continued support and resources from organizations."
Ensuring patient-centered care is a top priority in palliative care programs. Rose recommends adopting an interprofessional or interdisciplinary model of care to provide holistic support for patients. "By involving a diverse group of clinicians, palliative care teams can address the physical, emotional, and spiritual needs of patients, ultimately enhancing their overall experience."
To measure patient satisfaction and improve the quality of care, patient experience surveys can be utilized.
Partnerships are Pivotal
Rose believes that working with partners will have a positive impact on the shape and development of palliative care. "By establishing palliative care as a true partner and demonstrating the positive outcomes it can deliver, a more sustainable reimbursement environment can be created," said Rose. "Through strong partnerships, innovation can be fostered, healthcare outcomes can be improved, and the quality of life for patients in need can be enhanced."
Partnerships are a driving force in palliative care, enabling collaboration, specialized care and improved healthcare outcomes. With continued dedication and collaboration, the power of partnerships in palliative care will continue to shape the landscape of healthcare and provide compassionate support to those in need.
Axxess Palliative Care, a cloud-based palliative care software, was built for flexibility with streamlined workflows from intake to claim submission.