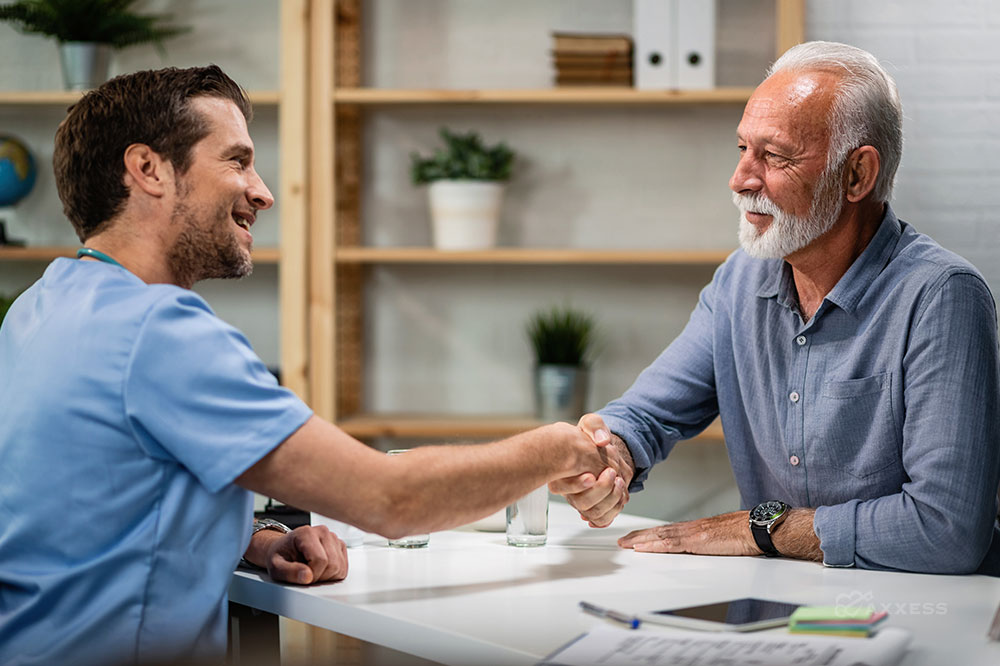 The Centers for Medicare and Medicaid Services (CMS) introduced the Hospice Value-Based Insurance Design (VBID) model to help patients experience a smooth transition to end-of-life care, ensuring that patient-centered needs are met by hospice providers. This model also ensures that Medicare Advantage (MA) plans are financially responsible for hospice services. While the Hospice VBID model evolves to better meet the needs of the patient, hospice organizations need to partner with Medicare Advantage Organizations (MAOs) to provide care for their patients. To better understand how hospice should approach a strategic partnership with MAOs in Hospice VBID programs, Axxess created a one-page reference guide to address the strategies and help providers understand how MAOs manage their business in regards to hospice.
Zaundra Ellis, Vice President of Hospice Professional Services at Axxess, created the reference guide and detailed what organizations need to know and keep in mind when working with MAOs and how technology can help providers facilitate this relationship, keep up with reporting requirements and ensure compliance.
Building Partnerships with MAOs
To be a good partner to MAOs, Ellis outlines that hospice providers should focus on understanding the VBID requirements for quality reporting by MAOs and be prepared to share that data with participating MAOs. Hospice providers need to come to the table prepared, ready to leverage and share knowledge with MAOs.
Ellis shares that while there is guidance for Medicare and regulations for MAOs to follow, there aren't any formal regulations or guidelines for hospice providers to refer to.
"There's no guidance for the hospices on how they need to collaborate and work with the Medicare Advantage Organizations," Ellis said. "So really understanding the Medicare Advantage requirements, and then as you develop a partnership with them, any additional reporting requirements will position hospice organizations to be a preferred partner with Medicare Advantage Organizations, which could drive more referrals their way." Ellis said.
Hospice providers should focus on keeping a positive mindset when interacting and building a relationship with MAOs and view the MAO as a referral source, Ellis shared.
"The Medicare Advantage Organization is going to determine, most of the time, where their members are referred for hospice," Ellis said. "So, keeping that top of mind, making sure that you develop partnerships with individuals at the organization and with the organization overall to make sure that they have a good experience when interacting with you, when referring patients to you and when collecting that required data."
Technology for Partnerships
The right technology partner can assist hospice providers looking to streamline their reporting requirements and better understand the reporting process of MAOs to ensure a smooth partnership. Axxess Hospice offers a suite of hospice quality reports built into the solution that help align MAO reporting requirements with CMS. Providing reports like the Hospice Item Set (HIS), Hospice Care Index (HCI) and reports on the average length of stay are important tools to foster partnerships with Hospice VBID MAOs.
Axxess Hospice also provides a contract component that some hospice providers may find useful when partnering with MAOs. While contracting with a MAO is not a necessity for reimbursement payment for a shared patient, hospice organizations can be better positioned when a contract is in place.
"Additionally, we have a really nice contract management piece in Axxess Hospice that will allow organizations to manage those contracts." Ellis said.
To view the guide on understanding and implementing the Hospice VBID partnership strategies, click here.
Axxess Hospice, a cloud-based hospice software, includes a robust suite of reports, helping your organization keep track of data and ensuring compliance.