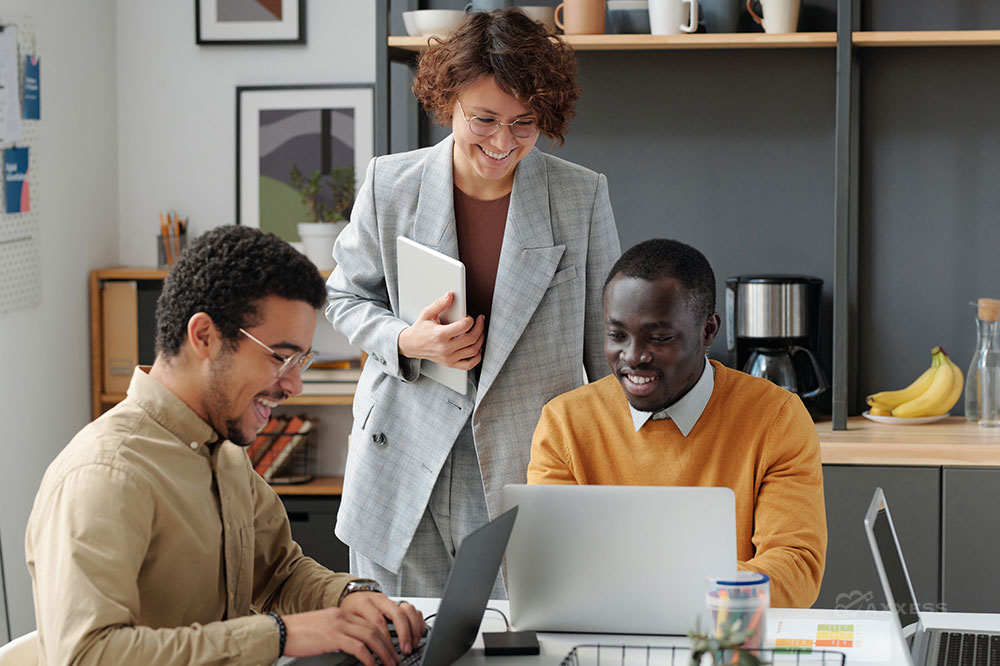 Home health organizations are facing reimbursement cuts, and hospice organizations are seeing increased reports of fraud and abuse in the industry. National and state industry associations are working directly with Congress to address these issues and promote compliant care.
However, advocacy isn't just for associations and lobbyists.
Deborah Hoyt, Axxess' Senior Vice President of Public Policy, shared her insights on a recent episode of the CHAPcast podcast on why advocacy is important for the care at home industry and how everyone can get involved.
Why Advocacy Matters
At its core, advocacy is about creating relationships with state, federal and regulatory bodies, Hoyt explained. Through those relationships, healthcare providers and organizations can share the value they provide to the community, the conditions they face when delivering care to patients and what's happening with the patients they serve.
"In most cases, legislators and regulatory bodies understand that we're providing high-value care in the place people prefer most – their home," Hoyt said. "But there are always bad actors, and those are always the ones that garner the media attention."
The National Association for Home Care and Hospice (NAHC) and the National Hospice and Palliative Care Organization (NHPCO) have been taking a proactive stance, working with legislators to explain why these problems exist and suggest options for self-regulation.
"The federal government is our largest payer, and we need to actively engage with Congress, the administration and CMS [The Centers for Medicare and Medicaid Services], the regulatory body that oversees us," Hoyt said. "We need to be an active partner as opposed to a passive recipient.
"Our job is to make sure that we're continually telling the positive story of what home-based care can do for patients," Hoyt added.
CHAP's Vice President of Quality Dr. Jennifer Kennedy agreed, adding, "Those stories are so important, to really push it down to the patient and family level – which are their constituents, as well. It's not just us, but also the patients and families that receive the care."
How to Get Involved
There are several ways to get involved with advocacy on an organizational and an individual level. Hoyt encouraged organizations to take a legislator on a home visit with a nurse. There, they get to see what it's like to open the door and walk into a patient's home, to care for the patient and complete the required documentation electronically. Hoyt noted how unique this experience is for a policymaker to experience firsthand.
"When it comes to educating policymakers and legislators, once they've had that experience, whether it's with their own family member or through one of our organizations, it's changed their way of thinking," Hoyt said. "They normally become champions for our industry as a result."
At the individual level, Hoyt noted that representatives can be contacted digitally. One option is to visit the representative's website and click the Contact button. Another way is to visit the national association websites, such as NAHC and NHPCO, and click on opportunities under the advocacy tabs. For each priority issue, there will be a pre-formed email with the talking points the industry put together. These forms can link anyone directly to their federal officials based on their work or home address.
Hoyt encouraged listeners to send emails and messages to their members of Congress, as this creates a cohesive voice for the care at home industry.
"Legislators don't want to continually hear from the lobbyists and from the associations," Hoyt said. "They want to hear from the actual front-line clinicians. They want to hear from patients and families. They want to hear from the people on the ground who receive this care. That's so meaningful."
Learn more about growth and leadership at the Axxess Growth, Innovation and Leadership Experience, also known as AGILE. AGILE will bring together the brightest thought leaders, policymakers, technology innovators and care teams to envision a shared future of healthcare at home. It's more than just a user conference. Save your spot today.