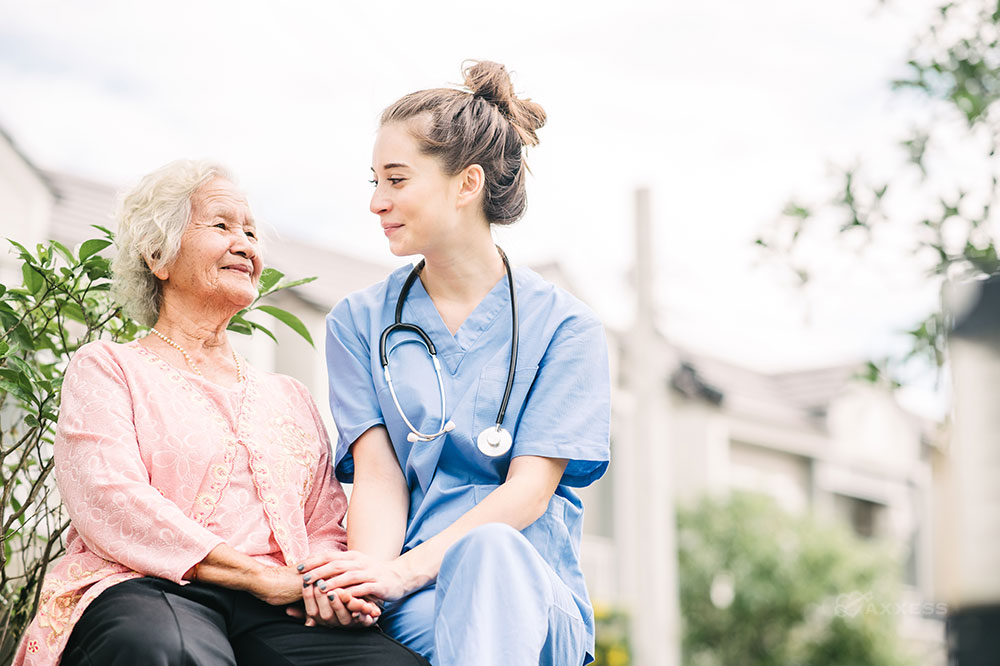 Star ratings for hospices are now available on Medicare Care Compare, which was designed to help consumers find and compare the quality of Medicare providers. The higher a hospice's score, the more likely they are to receive referrals and grow their organization.
Hospice star ratings are based on their Consumer Assessment of Healthcare Providers and Systems (CAHPS) scores. After a hospice patient has died, their family members or loved ones complete the CAHPS survey to provide feedback on the hospice organization's care. Survey questions range from checking in on the patient about their pain to how well the provider educated the family about treatment.
It's important that hospice providers' quality improvement plans help improve their star rating. The following practices can help hospices improve their CAHPS scores and earn a five-star rating.
Pain Management
One of the most important ways to improve an organization's CAHPS score is to ask during every visit if the patient has any pain. Clinicians should also teach the patient's family and support system how to identify pain and ways to remedy it in between visits.
Training the Family to Care for the Patient
Hospice providers cannot stay with their patients 24 hours a day, so their care must be supplemented with family support. However, the support is only effective if the clinician educates the family about the patient's care. This includes reviewing potential side effects of the patient's medications, what to do if the patient has trouble breathing, or how to alleviate restlessness or agitation. It can be especially helpful to provide written instructions for the family to reference.
Anticipate a Patient's Needs
When the hospice interdisciplinary team can anticipate a patient's needs, their care will be more comfortable and supportive. Providers can guide their patients and loved ones through their illness, including what to expect when the patient dies. These conversations open the door for addressing anticipatory grief, preparing personal affairs, easing stress and making sure the patient and their loved ones have meaningful time together.
CAHPS scores reflect the perception of the quality of care a patient received. Listening, learning and sharing with patients and their families will create better care experiences and move the hospice organization toward a five-star rating.
Learn more about how to become a five-star hospice organization; download the Axxess ebook.
Looking to learn more about growth? The Axxess Growth, Innovation and Leadership Experience, known as AGILE, will bring together the brightest thought leaders, policymakers, technology innovators and care teams to envision a shared future of healthcare at home. It's more than just a user conference. Save your spot today.