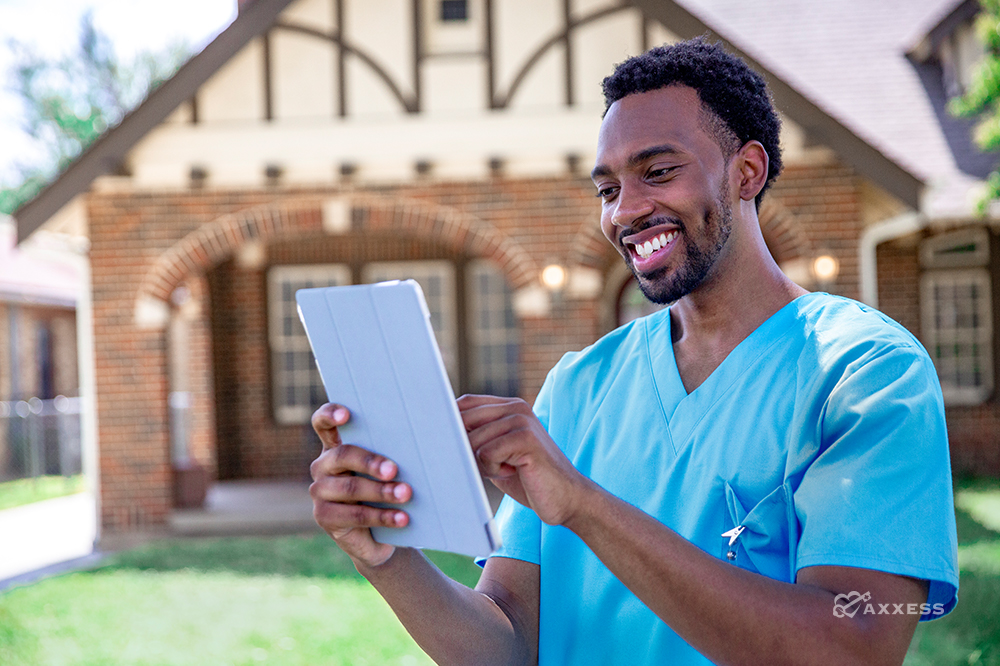 Keeping up with the ever-changing trends of the home care industry can often be a challenge. It is important to have a home care software partner that helps you grow your business and provide quality care to your clients. Whether you provide medical, non-medical, or pediatric services to your clients, Axxess HomeCare is an innovative solution that helps ensure compliance and maximize efficiency to make care easier. While a home care software partner can enhance your operations, there are many technology devices that your clients can use to enhance safety in the home and assist family caregivers.
Emergency Response Systems
Personal emergency response systems (PERS), sometimes called medical emergency response systems, give your clients an extra layer of protection. The client can call for help in an emergency with the push of a button and sometimes even without a button. Other monitoring systems include video cameras in the home that can be accessed on a computer or smartphone so family caregivers can monitor movement.
Telehealth
With the advent of telehealth services, it is becoming more common to have virtual doctor visits or other health and safety remote monitoring services. Typically, the services are provided via a computer link or over the phone, allowing your clients to stay in place.
Medication Help
Worried that pills are not being taken at the right time or the right dose when your caregivers are not scheduled? There are remote medication dispensing and monitoring systems that can be programmed to dispense the correct dosage at the right time, as well as, to notify caregivers if pills are not taken.
Fall-Prevention Lighting
If you're worried about your client falling at night, talk with your client about investing in lighting systems designed to automatically light up when someone steps on a pressure pad beside the bed. The lights will turn off when the person returns to the bed.
Floor-Mat Alarm
For clients who tend to wander, they can purchase a mat and place it by a doorway or next to the bed. It will sound an alarm if someone steps on it.
Home Motion Sensors
Several systems are designed to inform you about your client's activity levels. These updates will give others a sense of what's going on at home when your agency is not scheduled and alert them if your client is unusually inactive and may need help.
Independent Living Aids
There are countless products and appliances that make everyday activities easier – from eating and preparing food to bathing and dressing.
Kitchen items: easy-to-grip silverware, self-opening scissors, plate guards
Bedroom items: bed bars, hip pads for fall protection, night lights
Bathroom items: shower seats, toilet risers, long-handled scrub brushes
Personal care products: no-rinse shampoo and body wash, button hooks, zipper pulls, pumps for soap and toothpaste
People prefer to receive care in the comfort of their home and technology is here to provide a helping hand to ensure providers and clients are set up for success and safety. Technology will continue to play an increasingly vital role in our lives and Axxess is committed to leading the way in innovation and home care software solutions.