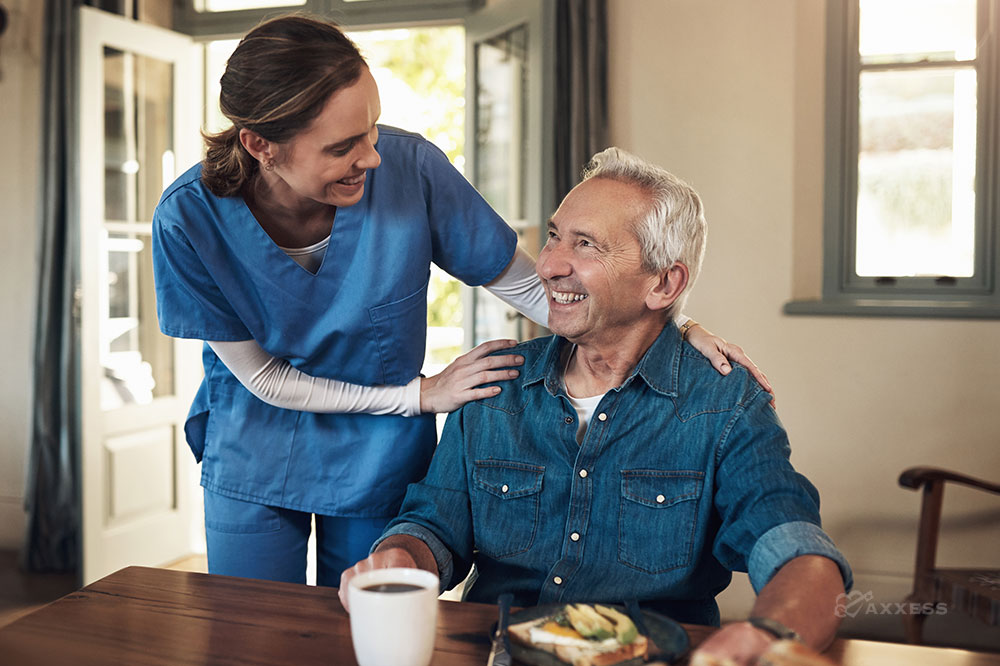 Surveys can be a point of stress for home care organizations. Having a technology partner who understands accreditation standards can ease that stress and help home care organizations avoid common survey deficiencies.
Axxess Home Care supports home care organizations that strive to be survey-ready every day. That is how Axxess Home Care earned ACHC Product Certification. This certification demonstrates Axxess' understanding of accreditation requirements and commitment to help clients meet ACHC's standards of care.
Looking at five of the top survey deficiencies cited by ACHC during home care surveys demonstrates how Axxess Home Care has built-in solutions to help businesses meet ACHC standards.
1. Client/patient rights and responsibilities documents are signed.
Axxess Home Care enables organizations to document personnel training regarding patient rights and responsibilities. Signed client/patient rights and responsibilities documents can be easily uploaded into the solution for storage.
2. Competency assessments are provided for all direct care personnel.
Axxess Home Care makes it easy to track competency assessments based on organization policies and procedures. Competency assessment documents can be uploaded under the License and Compliance tab in the employee's record.
3. The client/patient record contains documentation of all services provided.
Axxess Home Care includes a client/patient profile with a list of all completed and scheduled patient tasks. The electronic signature feature requires a unique employee password for authentication.
4. Comprehensive assessments are completed within five calendar days.
The Report Center provides care period and task by status reports to ensure the comprehensive assessment visit is completed in a timely manner. Logic is built into the solution to schedule OASIS visits per CMS regulations for clients or patients using Medicare or Medicaid.
5. Each client/patient has a written plan of care.
Axxess Home Care automatically generates a patient-specific plan of care after the completion of the comprehensive assessment visit.
Learn more about how Axxess solves for ACHC home care deficiencies.
Axxess Home Care, a cloud-based home care software, is built for home care professionals by home care professionals to make compliance easy.