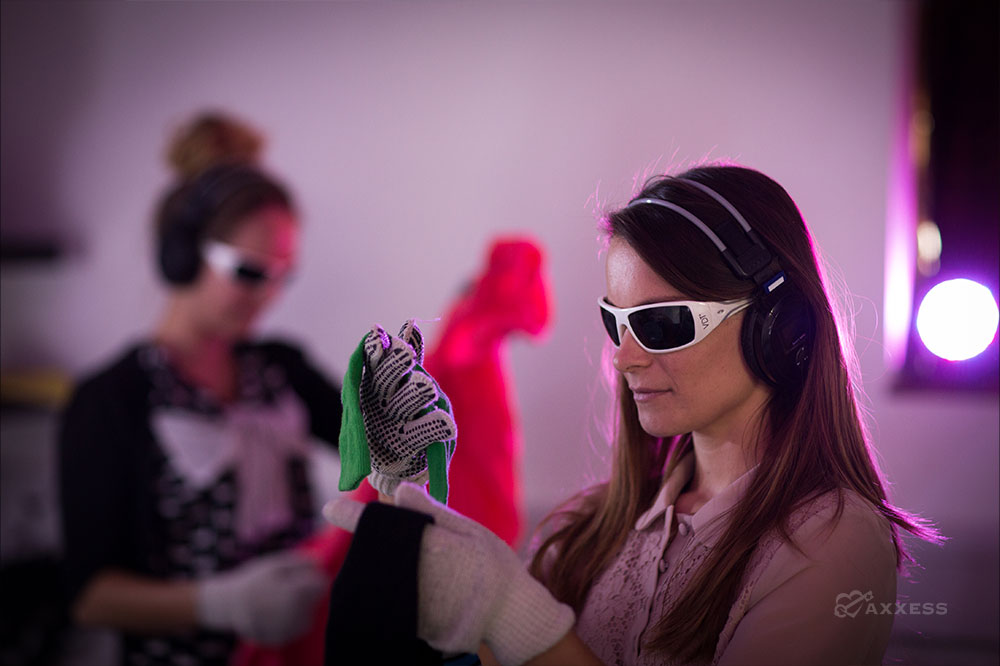 Living with dementia can be a complex and challenging experience for both patients and their caregivers. While care at home providers are on the front lines, providing much-needed care and support to those living with dementia, it can be difficult to fully understand and empathize with the experiences of dementia patients.
At the 2023 Axxess Growth, Innovation and Leadership Experience (AGILE), the Virtual Dementia Tour® (VDT®) offered a unique experience to bridge that gap in understanding.
What Is the Virtual Dementia Tour?
Authored and created by geriatric specialist P.K. Beville and provided by Second Wind Dreams®, the Virtual Dementia Tour is a scientifically proven method that builds sensitivity and awareness in individuals caring for those with dementia by temporarily altering participants' physical and sensory abilities. The VDT offers a clear window into the experiences of people living with dementia, so caregivers can develop a more compassionate, person-centered approach to care.
"More than learning about dementia, the tour immerses participants in the sights, sounds and challenges of living with dementia," said Zaundra Ellis, Vice President of Hospice Professional Services at Axxess and certified VDT trainer.
Participants begin the tour by sitting with a certified VDT trainer who provides instructions and wearable sensory tools that simulate the symptoms of dementia. Participants are then asked to complete simple tasks while impaired by the sensory tools, providing a first-hand look at the difficulty of performing everyday tasks while navigating the physical and psychological challenges associated with dementia.
When the tour is over, participants are asked to remove the sensory tools and reflect on the experience.
The Impact of the Virtual Dementia Tour
Participants of the VDT reported feeling frustrated, disoriented, scared and sad as they tried to complete simple tasks under the impairment of the sensory tools. They discussed how these feelings served as a powerful reminder of the daily struggles that dementia patients experience and the need for caregivers to remain compassionate and focused on the needs of the patient, even when their own frustrations arise.
"Several participants shared their personal story of being touched by dementia after completing the tour," Ellis said. "It allowed many of them to gain a new perspective and appreciation for the care that dementia patients need."
Participants also described the VDT experience as "eye-opening" and "amazing."
Yaniri Ross of Global Heritage Home Healthcare said, "As a clinician, you see this every day. You know how to deal with it. But to see it from their perspective…it was amazing."
Providing compassionate, person-centered care should be a primary focus for all healthcare organizations. When caregivers are given a first-hand, immersive experience of the symptoms associated with dementia, they develop a greater sense of empathy for these patients that informs their approach to care delivery and improves the patient experience.
With more than 250 attendees, more than 40 sponsors and countless connections made, AGILE 2023 was a massive success for everyone. Check out the recap video and mark your calendar for AGILE 2024, April 21-24 in Dallas.
The Virtual Dementia Tour, created by P.K. Beville, is a scientifically proven method of building a greater understanding of dementia through the use of patented sensory tools and instruction. Proceeds from the sale of the Virtual Dementia Tour support the work of Second Wind Dreams, an internationally known nonprofit dedicated to changing the perception of aging through the fulfillment of elders' dreams.