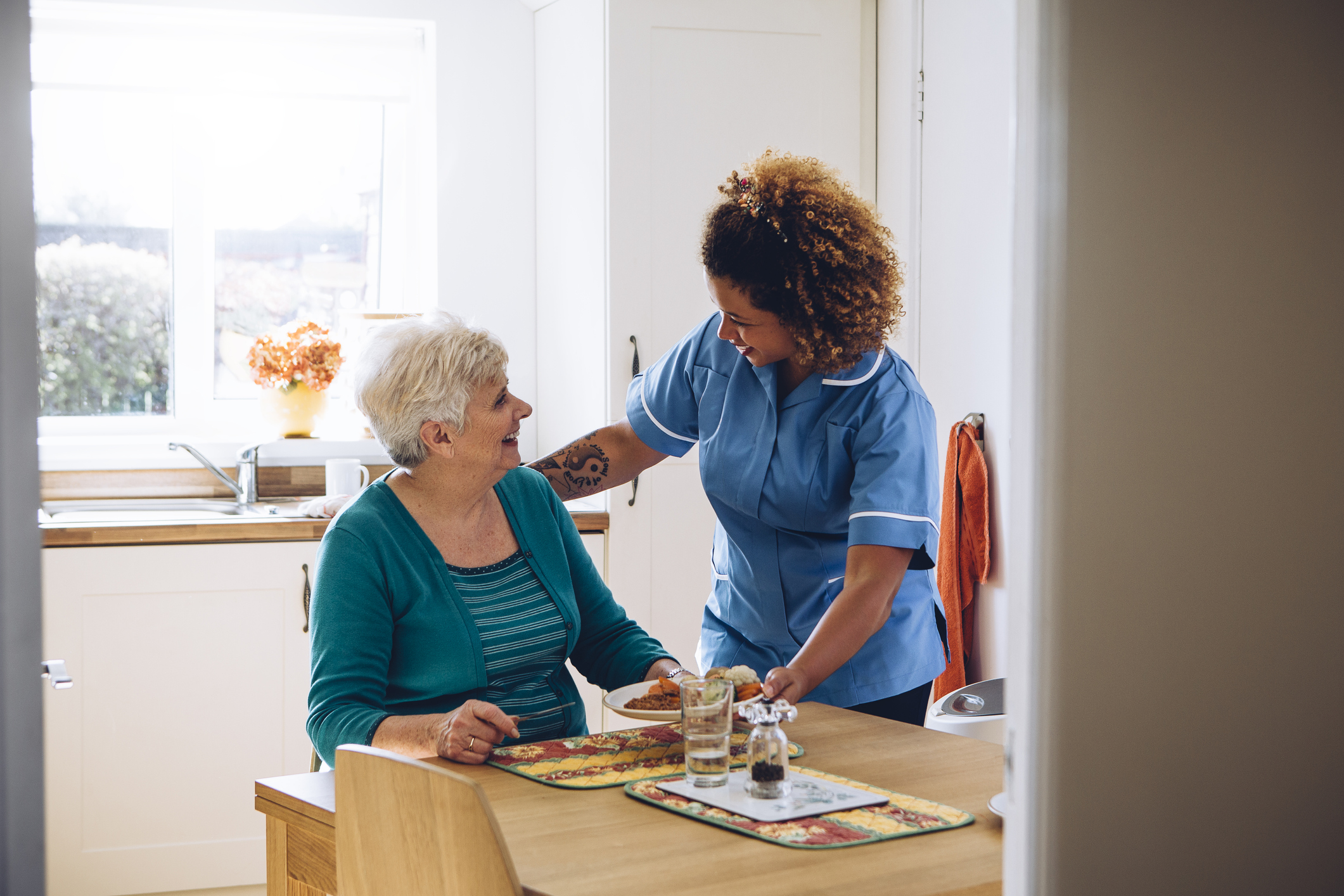 Now, more than ever, care at home is being looked at as not only a viable solution to help an older loved one remain in a familiar setting, but also as a way to preserve the health and safety of a population at heightened risk for complications from COVID-19.
Understanding the important role of home care during the pandemic, in this week's Help Choose Home podcast we welcome Paul Mastrapa, CEO of Help at Home, which has been helping seniors and people with disabilities live independently in their communities for over 45 years. Paul has been in the home care industry for more than 25 years, and as you will discover when listening to him speak, he is passionate about how home care can help older adults remain safe and independent in their homes.
We discuss:
The broad range of services available through home care
How the health industry is working to assist people both with medical and social issues
The importance of consumers doing research when selecting care for a loved one
The role of home care now, during the pandemic, and in the future, as our population continues to age
Highlights from our conversation:
Paul explains that home care is a broad range of health-related services, including medical, non-medical, acute, critical, etc., and that more and more, home care services are looking to support both the medical and non-medical issues affecting patients.
For people interested in home care for themselves or their loved ones, Paul emphasizes the importance of consumers educating themselves about the various options for care and why it's critical to research providers to make informed decisions about care.
Paul discusses that throughout the healthcare industry there is an awareness of the role of social determinants of health — that health status is impacted by factors that aren't only health-related. Because of this, insurance, Medicaid, Medicare Advantage, and others are beginning to cover non-medical services and social supports. More than ever before, consumers are realizing the benefits of receiving one-on-one care at home versus in an institutional setting. Additionally, during the pandemic caregivers are helping to provide an essential service, minimizing the demand for services in acute care settings and thereby ensuring that hospitals don't become overwhelmed.
When looking at the future of home care, Paul sees that it will play an important role in breaking the cycle of hospitalizations through a holistic approach to care: offering everything from technology through personal support to help keep people in place while improving quality of life.
After listening to this episode, you'll find that home care continues to serve a vital role in helping older adults remain in their homes and increasingly can provide a variety of solutions for everything from complex medical needs to social supports.
You can listen to this episode here or on Apple Podcasts, Google, YouTube or wherever you listen to podcasts.
To learn more about the care that can be delivered at home, listen to my interview with Wanda Coley, president and COO of Well Care Health. Wanda discusses the large variety of services available at home and explains how nothing is more beneficial for clients than having the opportunity to age in place or recover from a hospitalization or illness in the comfort of home.
If this episode has been helpful, be sure to leave a five-star review and share the podcast with your friends to help us in the national effort to educate about home healthcare options! You can connect with Merrily Orsini on Twitter: @MerrilyO.
Sponsors
The Help Choose Home podcast series is a collaborative effort by Axxess, the National Association for Home Care and Hospice (NAHC), and corecubed to educate the public about the many benefits of the in-home care industry, which includes non-medical home care, private duty nursing care, medical home health, hospice, and other in-home health and wellness services.
View the full Help Choose Home podcast library here.
Rate, Review and Subscribe