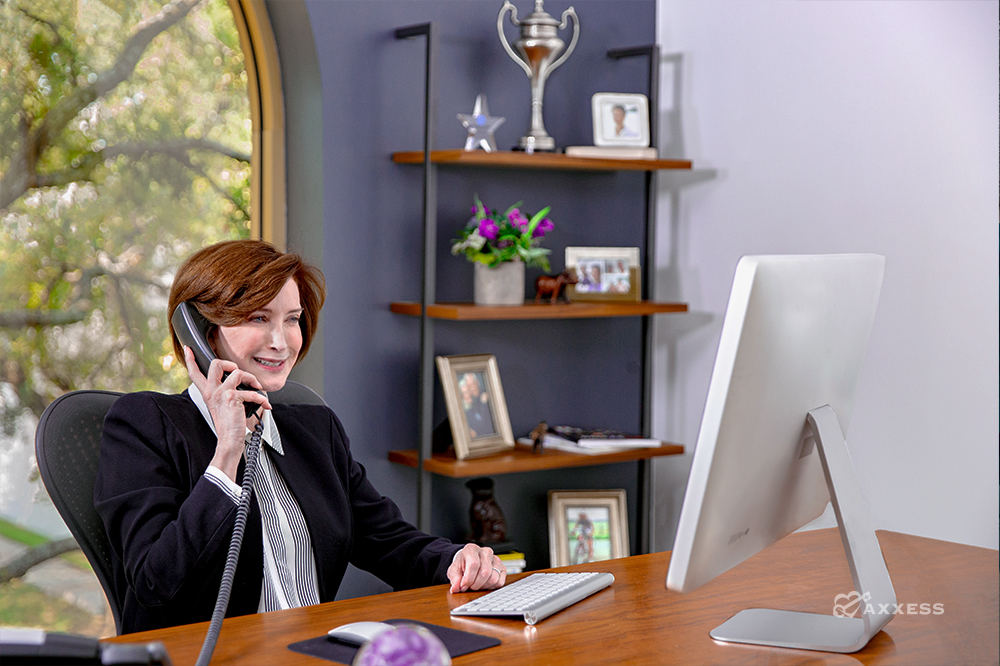 Several unannounced compliance surveys focused on infection prevention and control have been conducted in multiple states during the coronavirus (COVID-19) crisis. The Centers for Medicare and Medicaid Services (CMS) suspended non-emergency inspections across the country on March 4, and beginning March 20 prioritized complaints and facility-reported incidents triaged at the Immediate Jeopardy (IJ) level for all allegations, and Focused Infection Control surveys for three weeks.
Subsequently, state and CMS surveyors will be conducting Focused Infection Control surveys for all providers. Some of these reviews will be done remotely, some on site, and others may be a combination of both, based on their level of personal protective equipment (PPE) preparation. While this restriction has been placed on state and CMS surveyors only, CMS encourages accrediting bodies to follow suit.
According to CMS, "If surveyors see concerns related to compliance with other requirements, they will investigate in accordance with the existing guidance in the State Operations Manual and related survey instructions. Surveyors may also need to consider investigating concerns related to Emergency Preparedness in accordance with the guidance in Appendix Z of the State Operations Manual (e.g., for emergency staffing)."
CMS issued additional guidance on April 23 for COVID-19 infection control by offering support for agencies addressing "potential and confirmed COVID cases and mitigate transmission, including screening, treatment, and transfer to a higher level of care, if needed."
Always Ready
Home health and hospice agencies must always be prepared for surveys. The CMS memo may have given many a false sense of security. One organization we spoke with indicated they had a routine survey just three months ago. The organization staff was taken aback when the surveyor came knocking on their door at the end of April. Fortunately, this organization was ready, although some organizations have not been. While these Focused Infection Control surveys are limited in scope, if areas of deficiencies are found, there is always a risk for IJ findings.
Need to Know
Surveyors will be reviewing the organization's emergency planning and infection control policies and procedures, as well as infection control logs. Surveyors expect that all clinical record documentation is kept up-to-date. This is difficult for some agencies that are working remotely as a result of the "stay at home" orders in some states. This is where organizations that use a home health software or hospice software are better able to keep documentation in order, especially with a mobile solution.
Where Do We Begin?
Getting ready for any survey is unnerving. With so many clinicians and administrative staff working remotely during the pandemic, it is essential to be prepared for this focused survey. This COVID-19 Emergency Planning Checklist can serve as a guide for ensuring the emergency response and infection control aspects of your pandemic preparations are complete.
Areas to target for this focused survey include, but are not limited to:
Make sure to have a notice posted on your organization's entrance providing the name and phone number of a person to reach when the office is closed during regular hours of operation. If the office is 'closed' due to the pandemic, indicate that in the posted notice.
Infection Control and Emergency Planning Policies and Procedures

Make sure that plans are updated with COVID-19 precautions.
Update local emergency response operations.
Be certain to include patient classification levels to assist with triage, if necessary.

Infection Control Logs

Be sure these are updated, and any diagnosed COVID-19 patient or employee is listed. Such logs must be accessible for review by the surveyor. They will ask for any COVID-19 diagnosed patient or staff.
Carefully review bag and proper hand washing techniques.
Assure appropriate personal protective equipment (PPE) is available.

Inservice Records

Be sure you have staff training for COVID-19 with indications of all precautions being taken during this pandemic.

Personnel Files

Keep all personnel files up-to-date.
Telehealth Survey Guidance
In addition to infection prevention and control, some agencies are reporting that certain surveyors are asking about the organization's use of telehealth, telehealth documentation, and whether telehealth visits are being billed in place of face-to-face visits with patients. Please note home health telehealth visits are currently not billable for Medicare patients. Additional details regarding COVID-19 and telehealth can be found in our Telehealth FAQ.
CMS instructs agencies to monitor the Centers for Disease Control and Prevention (CDC) website carefully and to stay in close contact with their local health departments. CMS directs organizations to "monitor the health status of everyone in the organization for signs and symptoms of COVID-19 and isolate potential infectious persons to prevent unnecessary exposure."
To learn more about our COVID-19 guidance and reliable information, visit Axxess' COVID-19 resource page.