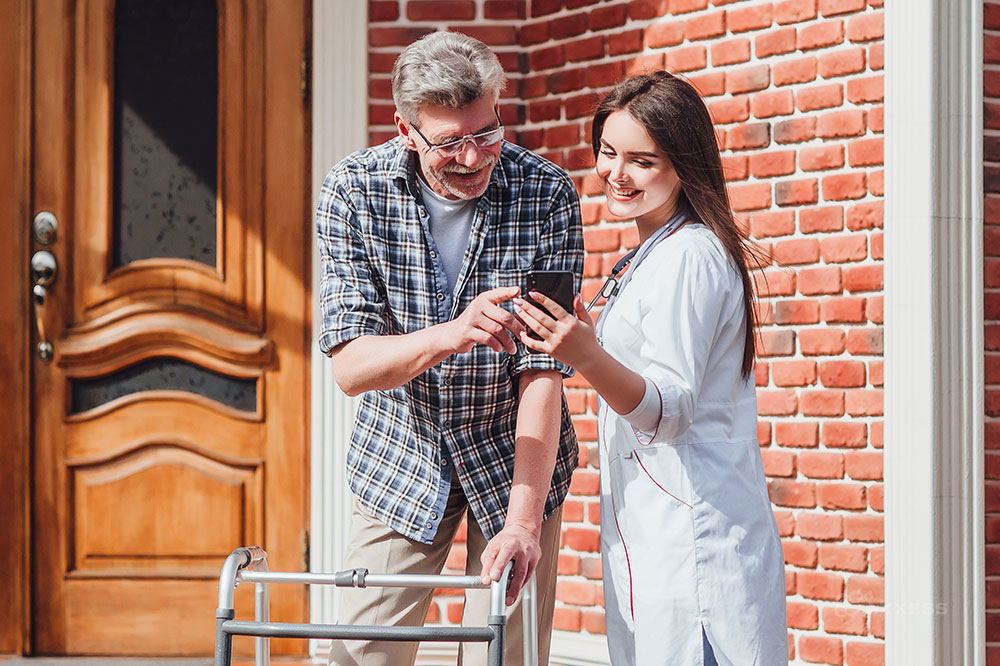 Serenity Home Health operates in Skokie, Illinois, near Chicago. With 300 visits completed each week and an active census of more than 150 patients, its lean crew of back-office staff was looking for a way to grow their business and scale their operations. Serenity's Lorenzo Torre, the director of nursing, chose Axxess CARE to keep up with the growing demand of 15 to 20 referrals per week for its home healthcare services.
In just six months, from March 1, 2020, through the end of August 2020, the organization successfully served 277 patients through Axxess CARE, working with 35 independent, qualified clinicians to complete 2,805 visits. Axxess CARE helped expand Serenity's reach into 20 new ZIP codes.
How Axxess CARE Helps
As the volume of new patient referrals grew, the team struggled to meet the 48-hour admission deadline to complete a timely start of care. The intake team had to decline referrals when they did not have clinicians available to fill visits, either due to visits being too far geographically for their staff or because their nurses were working at full capacity in the areas they already served. Torre said their process was not working.
The organization was looking for innovative ways to streamline their operations and better support the clinicians who serve their patients. They also wanted to increase their revenue. Axxess CARE could help them respond quickly to referrals, match clinicians to patients and schedule the necessary visits. Most importantly, Serenity wanted a solution that would keep its staff clinicians satisfied while helping the organization deliver on its promise to help patients achieve their maximum level of function and independence in the home.
Axxess CARE, Axxess' scheduling and staffing solution integrated with its core software, efficiently addresses staffing needs as they arise by connecting home health organizations with qualified clinicians to fill visits that need coverage. Serenity Home Health's team loved the fact that the solution was integrated with their Axxess software solution, increasing ease of use and reducing the need to train their scheduling and administrative staff.
Evidence of Success
After implementing Axxess CARE into their processes, Serenity saw several areas of improvement in their practice.
Business growth: Serenity has strengthened relationships with its referral sources because it does not have to turn down patients. Serenity has just one agency location but has expanded its coverage area as it has added new patients without adding overhead. The added visits led to stronger revenue growth during the COVID-19 pandemic.
Increased clinician pool: Serenity has been able to build a pool of nurses in the counties they serve. It has also picked up more complex nursing cases due to the diversity of talent and specializations available from the network of Axxess CARE clinicians.
Improved staff retention: The Serenity team has increased employee retention and can deliver better quality care because the full-time clinicians feel less pressure to meet the new demand.
Axxess CARE, an online staffing and scheduling platform and mobile app, connects home health organizations with qualified clinicians to deliver timely care.