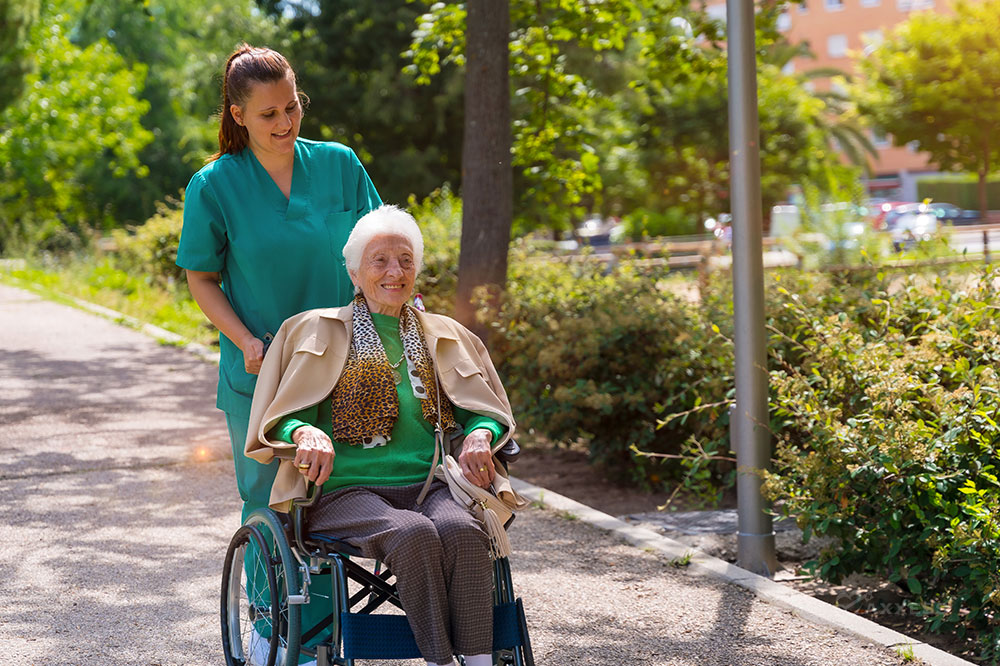 The Centers for Medicare and Medicaid Services (CMS) has released the final version of its Fiscal Year (FY) 2024 Hospice Wage Index and Payment Rate Update. The rule set a 3.1% increase to per diem payments and raised the aggregate payment cap to $33,494.01. The final rule also includes updates around quality and compliance, health equity, higher levels of hospice care and spending on non-hospice services.
While the final rule does increase hospice payments, many stakeholders are concerned that it's not enough to cover inflation and increased caregiver wages. That could be especially difficult for organizations caring for rural and underserved areas.
Zaundra Ellis, Vice President of Hospice Professional Services for Axxess, provides insights about the final rule and how it may affect the hospice industry.
EG: CMS is giving hospices a 3.1% increase to their per diem payments for 2024. What does that mean for hospice providers?
ZE: Providers will likely struggle. While the 3.1% increase is appreciated, it is outpaced by the inflation rate that is reported to have increased by 4.1% in the last 12 months. When inflation is factored in, providers will experience a revenue loss of 1% if inflation remains steady. All of this is in addition to the rising cost of labor and workforce scarcity. The cost of retaining, recruiting and onboarding team members is a tremendous expense and may be negatively impacted by a rate increase that is just a net zero gain for hospice organizations.
EG: How might this rate adjustment impact hospice operations?
ZE: Providers will need to continue to implement strategies to decrease costs and increase revenue. Over the last few years, providers have tightened their belts and continue to struggle to maintain financial viability. We are at a point where patient care is being impacted by a lack of provider funding. There are a few things that providers can do to find savings. Contract reviews are one great example; reviewing contracts to ensure that they are current and reflective of the current reimbursement rates for hospice is a simple way to protect revenue. A review of a general inpatient (GIP) contract might reveal that the contracted daily rate is disproportionally high. Providers should consider renegotiating the contract as well as developing new relationships, enabling them to execute new GIP contracts that are strategically aligned with the provider's revenue.
EG: How could the final rule affect patient access to hospice care, especially regarding health equity?
ZE: A 2022 Home Health and Hospice Health Equity Report published by Abt Associates describes the importance of organizational structure, training and culture when providing equitable hospice care that is in alignment with the Advancing Racial Equity and Support for Underserved Communities Through the Federal Government program. While necessary and important, developing and implementing these initiatives will incur added expenses to an already tight budget.
I would say, more importantly, expanding access to care to those who are traditionally underserved is going to suffer. Expanding service areas, adding staff to provide care and training them to ensure that culturally sensitive hospice care is provided adds additional expenses that some providers may simply not be able to afford.
EG: CMS raised the annual payment reduction for hospices that don't meet quality reporting requirements from 2% to 4%. What do hospices need to be doing to avoid that payment reduction?
ZE: Hospice organizations must leverage technology to track the Hospice Item Set (HIS) data files for each patient they serve. Ninety percent of a hospice's patients need to have HIS records submitted to and accepted by CMS within the 30-day submission deadline. The margin of error is 10%, which may seem like a comfortable margin, but it can be quickly diminished when the HIS file is not completed, transmitted and accepted in a timely manner. Tracking the progress of the HIS file by hand is no longer effective. Not only does it put the 10% margin at risk quickly, but it also adds manual labor expenses which should be eliminated to curtail expenses.
EG: How does this final rule address telehealth flexibilities for hospice?
ZE: The COVID telehealth flexibilities for hospice organizations have been extended through 2024. Providers should leverage this flexibility to extend services to patients who might not otherwise receive them while not adding additional expense or sacrificing quality of care. These visits should be evaluated on a case-by-case basis to ensure that telehealth visits do not replace face-to-face visits entirely.
EG: Is there anything else hospice providers should know about this final rule?
ZE: Providers should be aware that the requirement for hospice certifying physicians to be Provider Enrollment, Chain and Ownership System (PECOS) certified has been extended until spring of 2024. This will enable hospice physicians to complete the PECOS certification process if they have not already done so. Lastly, I would remind providers that there are some hospice-specific regulatory updates in the calendar year 2024 home health proposed rule. We are watching those and will keep providers informed when that rule is finalized.
Axxess Hospice, a cloud-based hospice software, includes simple tools such as intuitive medication management and real-time plan of care updates to help keep organizations compliant.