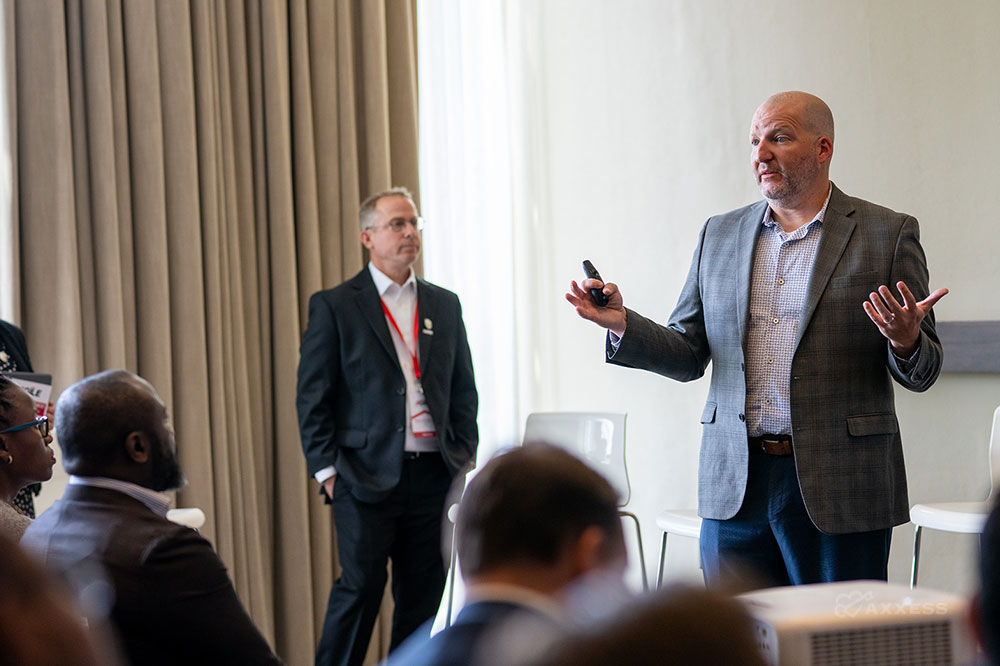 Some 61% of the Medicare population will be enrolled in a Medicare Advantage (MA) plan by 2032, according to the Congressional Budget Office. Private insurers contract with Medicare through MA plans, and these plans may have different reporting requirements for reimbursement.
With the changing payer landscape for Medicare beneficiaries, care at home organizations must closely monitor their cash flow and organizational processes to ensure financial stability. In an education session at the 2023 Axxess Growth, Innovation and Leadership Experience (AGILE), Nick Seabrook, Managing Principal and Senior Vice President of Consulting at SimiTree, and Jaime Carlson, Vice President of Business Intelligence at Axxess, discussed how to use key performance indicators (KPIs) to accelerate revenue management and growth.
Operational Efficiencies
All steps of a patient's journey impact reimbursement, from intake to discharge. Seabrook encourages leaders to begin by setting expectations for productivity across their organizations.
"When we talk about productivity in this industry, we always point to clinician productivity first," Seabrook said. "There need to be expectations as well for what the productivity requirements are for each of your other levels. … What should the productivity be for your intake department, for your authorization department, even your billing and collections staff? They all need to have expectations for what those goals are."
Specific goals for financial teams should include goals for claim submission, claim rejection or denial follow-up, cash posting and cash collecting.
Metrics That Matter
Many care at home organizations are already collecting and storing operational data. However, the amount of data collected can be overwhelming and inhibit any positive change. Organizations need to determine what information matters to them and focus their analysis on those key pieces.
"We're living in an age of big data," Carlson said. "There's tons and tons of data we're collecting. We need to do something with it, otherwise it's worthless. We have to be able to garner some improvements or intelligence out of it."
Metrics that can be helpful to monitor include:
Days to submit Notice of Admission or Notice of Election
Days from a period end to final claim
Unbilled accounts receivable
Outstanding orders
Bad debt
Cash posting
Business Intelligence and Automation
Data is the key to improving these processes and increasing productivity. Seabrook recommends focusing on data and technology that can help organizations eliminate mundane tasks, manage to expectations and focus on trends.
"It's important that you're maximizing what kinds of tools you're able to use," Seabrook said. "Even if you're adding cost, it's going to end up saving costs in the long run by not having as much staffing need for some of those processes."
Business intelligence incorporates data from electronic medical records and other partner data sources. Tools like Axxess Business Intelligence eliminate the manual tasks of data aggregation and help leaders create appropriate benchmarks and continually measure performance toward goals.
Successful data analysis should have positive financial and quality impacts by enabling organizations to make more concise, targeted and actionable plans.
"Business intelligence really is the thing that's going to help you move the needle when it comes to operational efficiencies, your financial performance and improving your patient outcomes," Carlson said.
With more than 250 attendees, more than 40 sponsors and countless connections made, AGILE 2023 was a massive success for everyone. Check out the recap video and mark your calendar for AGILE 2024, April 21-24 in Dallas.