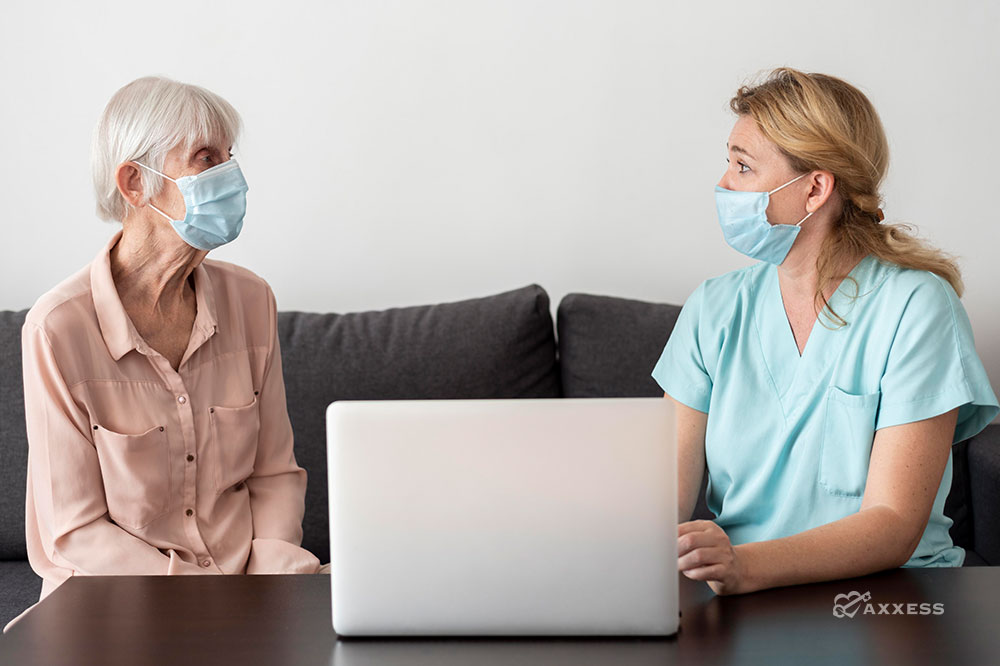 Home health documentation has become more complex, evolving over the years to ensure a high standard of care. In the campaign for patient-centered, quality care, governing bodies are now auditing visit documentation to measure quality.
The Centers for Medicare and Medicaid Services (CMS) is the largest payer for healthcare in the United States. CMS requires seven essential documentation elements to find a visit compliant and evident of quality care.
Thorough Documentation Equals Patient-Centered Care
For clinicians, documentation is essential to manage a patient's care and track improvement or decline. It is the source that provides clinicians with a clear picture of a patient's status, guiding decisions related to their needs.
This attention to detail is the epitome of patient-centered care, positioning compliant documentation as synonymous with quality care.
With clear guidelines, compliance is easy. This is the way to sufficiently manage a patient and remain compliant.
The Seven Essential Elements of a Billable Note:
1. Rationale for skilled care/medical necessity: Ask why the patient requires a skilled professional to provide care rather than a family member.
2. Homebound status: Learn why the patient can't go to the doctor's office or clinic to receive care.
3. Physical assessment/identified problems: Evaluate what the changes or problems were on the visit assessment.
4. Interventions performed: Describe the task or teaching provided to the patient with specific and measurable details.
5. Response to interventions: Assess the patient's tolerance to care, demonstration of competence and knowledge retention.
6. Discharge plans/plans for next visit: Document ongoing need for skilled care – why does the patient need to continue home healthcare?
7. Coordination of care: List coordination of care, including reporting to a physician, team members or caregivers.
An intuitive home health software should provide the avenues to easily document these essential elements.
Helpful Software Features for Timely and Accurate Documentation
Axxess Home Health has a built-in Medical Necessity and Homebound Statement component in the Plan of Care Profile. This statement can be edited to be patient-specific and automatically flows to visit notes.
The physical assessment offers validations for accuracy and will not allow you to miss essential documentation. Interventions and goals are easily addressed in each visit note and automatically populate episode summaries at specific time points during the episode, but are also available at any time.
Coordination of care opportunities are offered on both the computer and mobile applications. Team contacts are associated with each patient and available on every visit within the patient charts, along with communication notes and physician orders. Automation and clinical intelligence reduce the burden of documentation and increase the ability to successfully manage a patient's care according to their needs.
In any healthcare setting, documentation ensures that the patient's needs are met with measurable components, provides protection for the clinician and the institution and facilitates reimbursement for the care provided. Good documentation leaves no questions on the table.
Axxess Home Health is a cloud-based home health software that allows for accurate, efficient documentation at the point of care. This intuitive home health solution includes a robust Billing Center with a direct connection to DDE for faster claims acceptance and payouts.