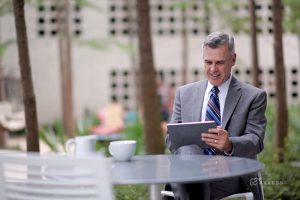 Ask anyone responsible for billing or revenue cycle management at a home healthcare organization and they will tell you it is without a doubt the most frustrating part of their business. The struggle to meet the requirements of Medicare, Medicaid, and countless commercial payors has led some organizations to give up and only offer care to patients with one type of payor, thereby severely limiting their growth potential. Axxess provides thousands of home health organizations with billing and revenue cycle solutions. They all turned to us for our easy-to-use software solutions and services that simplify their operations and help grow their revenue.
Our billing and revenue cycle solutions empower clients with direct access to bill any payors. In addition, we also have forged partnerships with several major financial clearinghouses, including Availity and ZirMed, to connect our clients with an electronic way to manage claims to all payors. Before we offered this service, we saw that clients were giving up on billing for some services because of the difficulty. When they started using AxxessBilling, they were able to get paid up to 12 percent more.
Axxess has a team of in-house engineers that can tailor each client's billing and revenue cycle services to collect from whatever payor is in their area. This type of personalized service helped a client in Puerto Rico collect money from a payor whom their competitors would not approach because of the difficulty.
Using AxxessBilling has opened up new revenue streams for home healthcare organizations because now they can bill for all of their services. This major difference will be even more important for agencies with the growth that is coming to Medicare Advantage plans.
Our services help agencies get paid faster. We have seen many times where an agency will get an admission on a Friday and must wait for the RAP to be ready on the following Monday. Billers at the agency will then manually submit the claim. That claim can sit in a clearinghouse for another day, and before you know it, an entire week has gone by before the agency receives the episodic payment. Agencies that use AxxessBilling services get their money 33 percent faster. Axxess clients are able to submit their RAP the same day as an admission and often times they receive Medicare payments by the Wednesday or Thursday of the following week.
Cash flow is tight in the home healthcare business and Axxess understands the pressure agencies feel every day. Our billing services help streamline the entire process so that agencies receive the money from Medicare faster, and they don't need to have as many billers on staff. We have seen billing services clients shave an average of five percent off their operating expenses.
The right billing solution can make all the difference for an organization trying to maximize the reimbursements it gets from all payors. Agencies that trust Axxess for their billing see an exceptional return on that investment compared to other providers. Using innovative technology, Axxess' solutions are like a text message and other companies are more like fax machines. They are both ways to send information – but texting is quicker and more direct. Like with all of our products, we create the latest technology to help our clients grow.