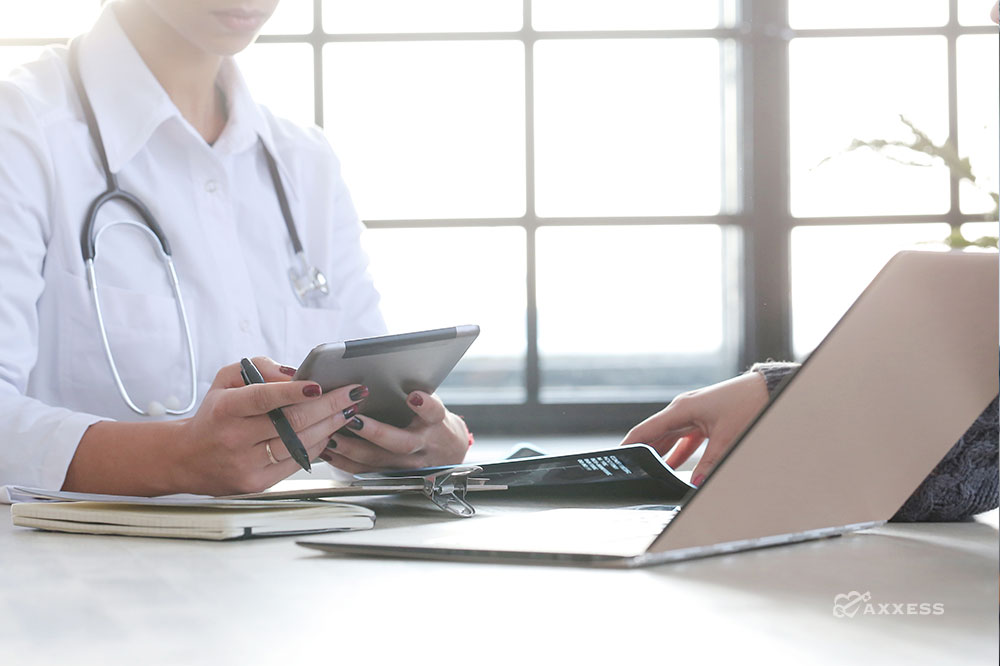 The electronic data interchange (EDI) is one of the most innovative and supportive sets of procedures in our electronic and digitized era. EDI is considered the standard for exchanging documents electronically from one company to another and is used in nearly all major industries, including insurance, automotive, retail, and finance sectors.
Some health insurance payers, like Medicare and Blue Cross Blue Shield DE, require EDI enrollment before claims can be submitted. Axxess RCM, our intuitive billing software, initiates the enrollment process for clients by submitting supporting and required documents to payers.
The enrollment process
Healthcare providers enroll to become in-network providers by submitting an application to the payer (insurance company). Once the application is approved, the health insurance network will send reimbursements to the in-network provider for patient services.
This process starts with completion of the provider's application. Enrolling to become an in-network provider is an extensive process that involves requesting participation from all parties involved, including providers, vendors, and trading partners. Once submitted, the application undergoes a thorough credentialing review to ensure the provider meets all requirements for the health plan.
Difficulties with enrollment
Due to the nature of the process, meeting enrollment deadlines can be challenging for some agencies.
Because credentialing initiates the gathering of provider data that will be used for enrollments, such as hospital privileges, billing, and provider directories, this typically takes more than 30 days to review and can cause busy healthcare providers to miss their enrollment deadline. Once an enrollment deadline has passed, providers must re-submit the application and delay billing for reimbursements another month, at minimum, affecting cash flow.
Some payers require EDI enrollment
Some health insurance payers require EDI enrollment in order to submit claims electronically to avoid claim rejections. If a provider's credentials or identification numbers are not found in the submitted payer's database, claims will be rejected. With EDI enrollment, claims cannot reach the payer without providers' credentials being certified.
Different enrollment methods
Some payers have automated enrollment that does not require attention from providers. Your dedicated Axxess RCM team will provide all client information to our trading partner to be sent directly to the payers to approve the enrollment setup.
Then, for example, payers like Highmark and Blue Cross Blue Shield allow you to log in to their websites to access the online registration for EDI/ERA enrollment. This process normally takes about three to five business days.
The initial application is dependent on the payer; some use a third-party administrator (TPA) in conjunction with an application or a state standardized application, while others have their own unique forms.
Axxess makes the electronic enrollment process easy
At Axxess, we strive to keep an open line of communication with our clients. Our Axxess RCM team makes phone calls, emails clients, and schedules necessary meetings to ensure our clients have a full understanding of our enrollment process and involvement. Along with submitting provider information to start the enrollment process, we keep track of the enrollment status and deadline on behalf of our clients, allowing them the freedom to provide exceptional care and receive reimbursements without delays.
Axxess is the home health software, home care software, and hospice software destination with billing services where providers connect with payers to get reimbursements, improve financial performance and simplify organizational processes.