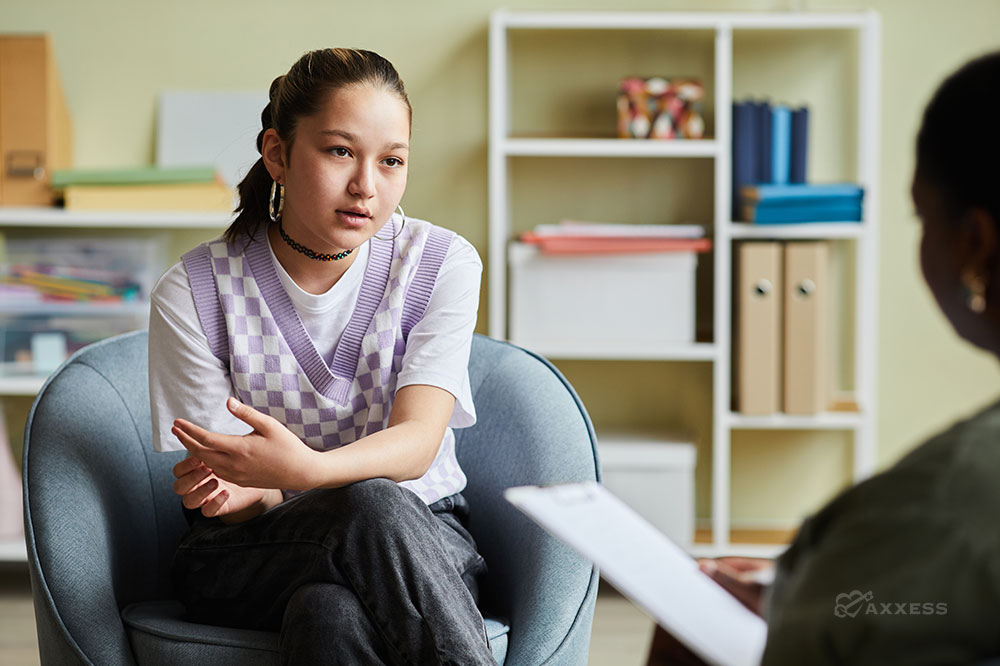 There has been a lot of news over the past few years about the effect of the COVID-19 pandemic on mental health. Some impacts include kids being away from friends, the stress of having school online, job loss for many people and less social interaction. While some of these changes have gone back to pre-pandemic norms, others have not
A new study from the American Medical Association's pediatric journal warned of a nearly 30% increase in anxiety and depression diagnoses in the nation's youth, citing the "exceptional burden" of the pandemic as the primary cause.
This statistic was drastic enough for President Biden to label it a "mental health crisis" and announce a strategy to address its alarming influx. It's important for home care providers across the country to understand who may be at risk for mental health concerns, the warning signs of mental health issues, as well as options to provide support to clients and their families.
Risk Factors for Mental Health Concerns
Anyone can be affected by mental health issues. In home care, caregivers may notice some clients struggle more with these concerns, especially pediatric clients and their parents and guardians. Knowing the risks for mental health concerns can help caregivers get people the help they need and deserve as quickly as possible.
Risk factors for pediatric patients and clients include:
Age and development
Health issues and necessary health equipment
Pandemic-related isolation and stress
Risk factors for clients' parents and guardians:
Ongoing challenges of managing the child's medications, equipment, physician appointments and caregivers in the home
Pandemic-related isolation and stress, such as loss of work, working from home, less interaction with others and little or no respite
Warning Signs
It's also important for people providing home care to know the warning signs of mental health issues. Noticing these signs can be an opportunity for conversations surrounding mental health concerns and receiving additional mental health support. According to the National Alliance for Mental Illness, warning signs of mental health issues include:
Increased irritability or anger
Feeling anxious, depressed or constantly sad
Reliving distressing events
Isolating and lack of trust in others
Experiencing compassion fatigue or burnout
Struggling to sleep or overeating
New or increased use of alcohol or drugs
Digestive and/or appetite changes
Increased aches and pains
Memory problems
Mental Health Options for Clients and Families
Mental health issues may feel overwhelming for those who are experiencing them. Home care teams can remind their clients and families that resources are available, and they can serve a role in connecting people with those support options.
Pediatric clients can benefit from a consultation with a social worker. There may be additional options for the client based on their level of development, such as talk or play therapy.
Parents and guardians of pediatric clients can also receive a consultation with a social worker. They may benefit from building relationships with internal staff and leaning on others for support through social media groups, support groups and therapy.
For those who may need it, the suicide and crisis lifeline can be accessed at any time in the United States by dialing 9-8-8. The Crisis Text Line is also available by texting 741741.
Axxess Home Care, a cloud-based home care solution, offers mobile documentation capabilities to accurately track and monitor patients in real time.