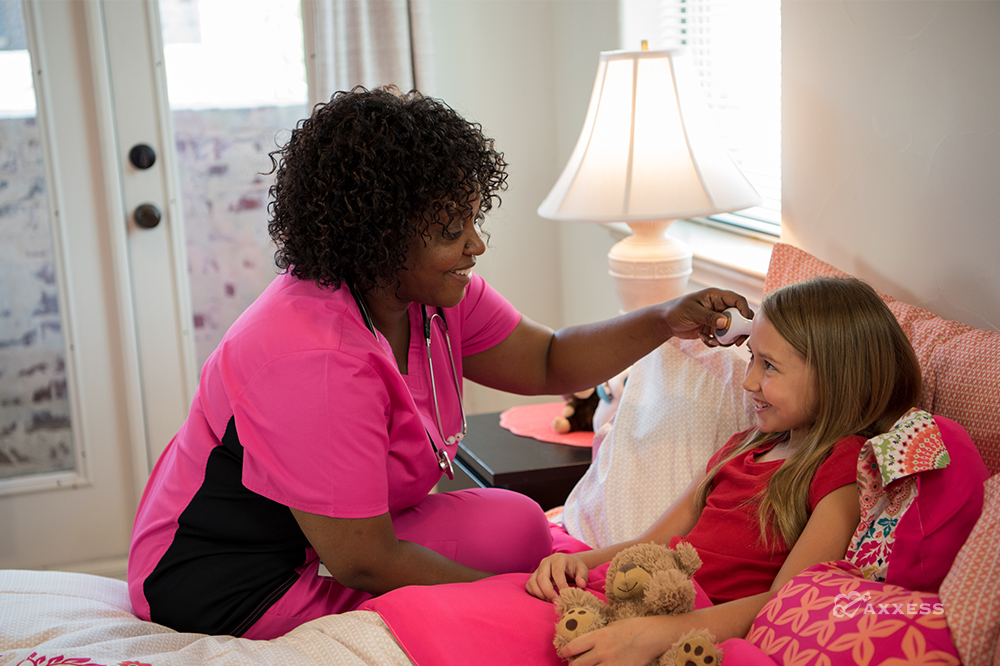 As flu season continues there are important steps to take to protect yourself and those you care for from getting the virus. The Centers for Disease Control (CDC) recommends everyone six months or older get the flu vaccine. The vaccine is updated every year in order to combat the most recent strain of the virus. The CDC says that adults and children should receive the vaccine by the end of October in order to have protection during the peak flu season. However, even if you missed this recommended timing, you should get the vaccine any time during flu season.
Protecting Everyone
The flu vaccine protects against three to four strains of the virus that research suggests will be most common that year. The vaccine is available in the traditional injection and a nasal spray. The nasal spray vaccine is not recommended for:
Pregnant women
Children younger than two years
Adults 50 years or over
People with weakened immune systems or other underlying medical conditions that can put them at higher risk of serious complications
Children 2-4 years old with asthma or who have had a history of wheezing in the past 12 months
Always check with your doctor if you are unsure whether you should receive the nasal spray vaccine.
In order to protect yourself and others from contracting the virus, cover your mouth and nose when coughing or sneezing and wash your hands to reduce the spread of germs. Caregivers who have the flu should stay home from work or school. If you are sick and the person you care for is in your home, try to avoid contact as much as possible. There are also prescription medications that can be used to treat flu illness that you can discuss with your doctor. These drugs work best when given within 48 hours of flu symptoms starting.
If you live with or care for an infant younger than six months old who cannot get the vaccine, everyone who lives in the home should get a flu vaccine to help protect the infant.
The Importance of the Flu Vaccine
Vaccination is especially important for clinicians, caregivers and family members of young children, the elderly or anyone with a compromised immune system. While getting the flu can be a nuisance for some, it can become deadly when contracted by someone with a slightly compromised immune system, certain diagnoses, declining health, or even healthy children or the elderly.
The Truth About the Vaccine
One myth about receiving the flu vaccine is that it gives you the flu. While the flu vaccine cannot give you flu, there are some possible side effects that you may experience. They include soreness, redness or swelling at the site of injection, low-grade fever and aches. There is also a period of about two weeks after receiving the vaccine that you are still susceptible to the flu virus. Therefore, it is important to receive the vaccine before the peak of flu season in your community.
Symptoms of the Flu
Initially the flu may seem like a common cold, but colds develop slowly, whereas the flu tends to come on suddenly and symptoms are more severe. Common signs and symptoms of flu include:
Fever over 100.4 °F
Aching muscles
Chills and sweats
Headache
Fatigue and weakness
Dry, persistent cough
Sore throat
While getting a shot isn't anyone's idea of fun, the single most effective way to reduce your risk of getting the flu is to receive a flu shot. It is essential for everyone in healthcare at home to ensure they are protected so they don't put patients, clients, or loved ones at risk.