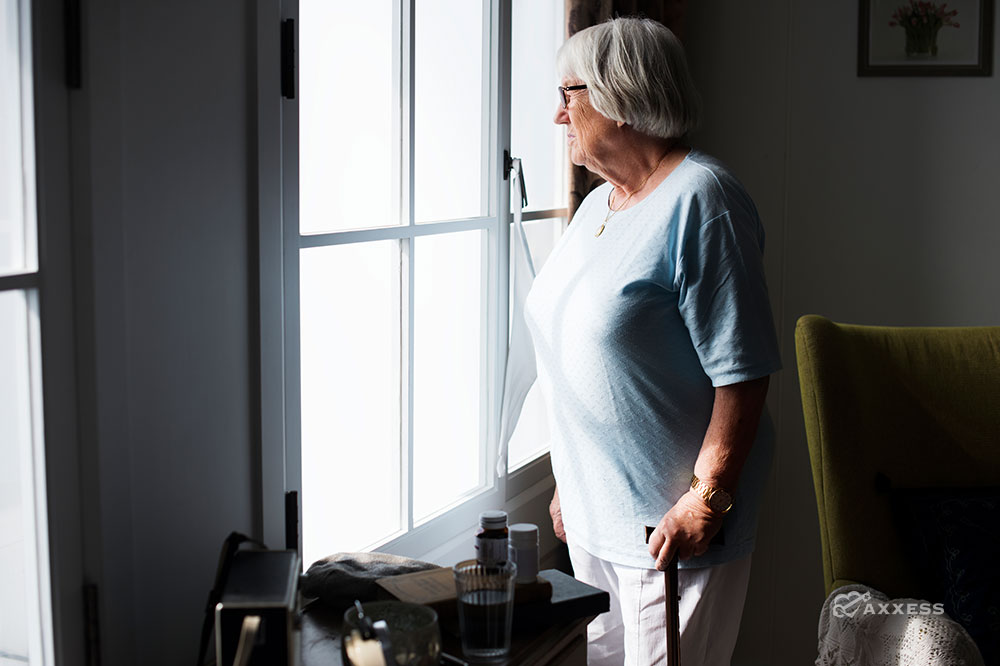 Hospice criteria for patients with renal disease as their terminal diagnosis includes assessing the non-disease-specific criteria alongside the disease-specific criteria. The renal disease Local Coverage Determinations (LCDs) are highly dependent on the decision not to seek dialysis or a kidney transplant and laboratory values, making renal eligibility one of the more stringent disease processes to document in a hospice software and prove eligibility for hospice services.
Eligibility for hospice care is set by the Medicare Administrative Contractors (MACs), Cigna Government Services (CGS) and National Government Services (NGS).
Disease-Specific Criteria for Renal Disease
NGS warns that although nothing prevents a patient undergoing dialysis from electing hospice services, that decision will alter the prognosis and ultimately their hospice eligibility. NGS also states that unless a patient receiving dialysis is on hospice services for a condition where the need for dialysis is not a secondary condition related to the terminal diagnosis, the hospice is likely responsible for the costs of the dialysis treatment. This is typically true unless the hospice can prove renal failure and the need for dialysis is due to a condition unrelated to the terminal diagnosis.
Palmetto has not set disease-specific criteria for renal disease, but as with all diagnoses without disease-specific criteria, organizations are expected to document in a hospice software the non-disease-specific criteria to demonstrate eligibility for hospice.
As with all diagnoses for hospice patients, ultimately the eligibility is determined by the physician's narrative statement in the Certification of Terminal Illness (CTI) of the specific reasons (including these LCD criteria) the patient has a prognosis of six months or less if the disease runs its expected course.
Acute Renal Failure and Chronic Renal Failure Eligibility Criteria
Criteria for hospice eligibility if acute renal failure and chronic renal failure are comorbid and secondary conditions are different for CGS and NGS. These MACs consider both the acute and serious illness processes that can cause acute renal failure, as well as the chronic renal disease eligibility focus on any secondary conditions and symptoms of renal failure.
Documentation in a Hospice Software
Documenting hospice eligibility for patients with renal disease is challenging due to the multiple possible secondary conditions and comorbidities that are impacting the prognosis and symptom burden. Also, if a patient has never started dialysis, the prognosis is much more challenging to predict compared to a patient who is discontinuing dialysis treatment. Careful attention to all symptoms and the interplay of comorbidities will help organizations document a challenging disease process.
Documentation of Comorbidities and Secondary Conditions
CGS and NGS do not require documentation of comorbidities and secondary conditions, but the presence of this documentation adds to the strength of the eligibility.
For acute renal failure, the comorbidities to consider include:
The presence of mechanical ventilation
Cancer in a different organ system
Chronic lung disease
Advanced cardiac or liver disease
Sepsis
Immunosuppression/AIDS
Albumin of less than 3.5 gm/dl
Cachexia
Platelet count of less than 25,000
Disseminated intravascular coagulation
Gastrointestinal bleeding
Chronic renal disease secondary conditions and symptoms of renal failure include:
Uremia
Oliguria
Intractable hyperkalemia of greater than 7.0 not responsive to treatment
Uremic pericarditis
Hepatorenal syndrome
Intractable fluid overload not responsive to treatment
Palmetto also lists significant comorbidities to consider as vascular diseases, which can manifest as coronary heart disease (CHD), peripheral vascular disease (PVD) and vascular dementia. The secondary conditions Palmetto lists include secondary hyperparathyroidism, calciphylaxis, nephrogenic systemic fibrosis, electrolyte abnormalities and anorexia.
Laboratory Values for Renal Disease Eligibility
The laboratory values that should be present for eligibility under acute renal failure are either a creatinine clearance of less than 10 cc/min (less than 15 cc/min for patients with diabetes), or less than 15 cc/min (less than 20 cc/min for patients with diabetes) with a comorbidity of congestive heart failure; or a serum creatinine of less than 8.0 mg/dl (less than 6.0 mg/dl for patients with diabetes).
An estimated glomerular filtration rate (GFR) of under 10 mL/min is also an option for chronic renal failure.
Demonstrating hospice eligibility is made easier with an intuitive enterprise hospice software. Axxess Hospice simplifies the documentation process for your clinicians, keeping them compliant and ensuring survey success with built-in features addressing common survey findings.