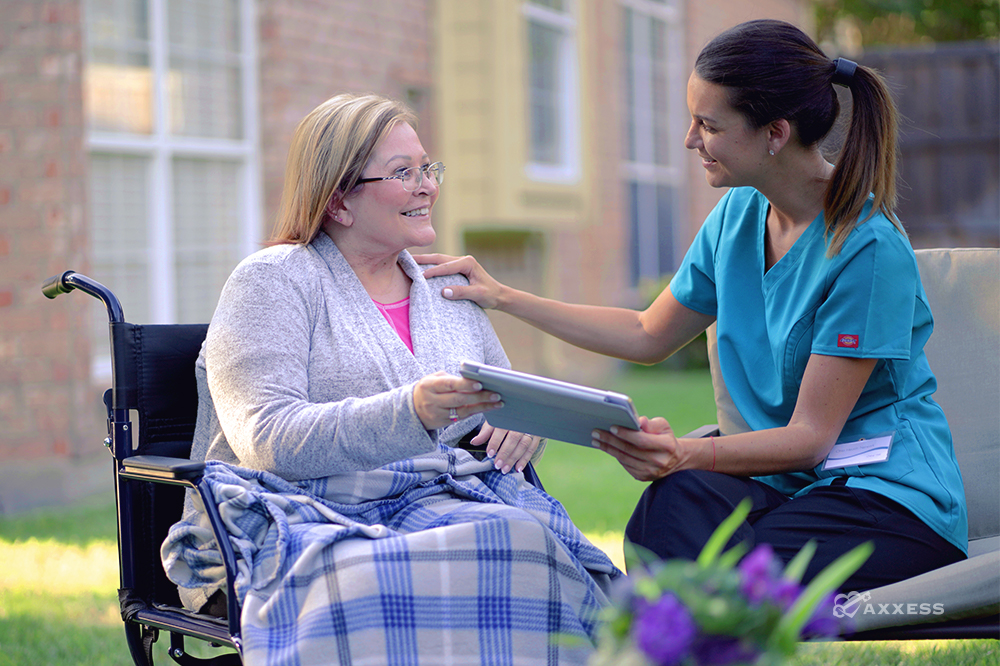 For many people, the holidays are a time of togetherness and celebrations with friends, family, coworkers and community. However, many people struggle with depression at the holidays. Many patients have the additional burden of social isolation, impaired health status, and inadequate social support systems in place for helping manage their depression during the holidays. As healthcare providers, we may be the main personal contact our patients have each day. To be most effective in helping others with their depression, we must also be attuned to our own potential for depression and exercise self-care.
Signs of Depression
Some of the factors that may cause or exacerbate symptoms of depression at the holidays are as follows:
Fatigue
Unrealistic expectations
Financial concerns
Losses
Loneliness
Time with family or being unable to be with family
Changes in weather and decreased daylight
Missing holidays past
Managing Feelings of Depression
If you, a patient, or a close friend or family member is showing signs of holiday depression, there are things you can do to help:
Don't let expectations about how you should feel dictate how you do feel. If you don't feel like celebrating, do not feel shame or guilt about experiencing your emotions. Allow yourself to be where you are now without pressure. "Happy Holidays" is not a command, but simply a wish that others may have for you.
Limit the amount of commitments you have during this season. Overbooking yourself with activities that appear to be fun will increase fatigue and stress, which will decrease your enjoyment of any activity. It is okay to say no.
Create new traditions. Families change and grow, and the things that were done in the past might be impractical to do now. If you have pain associated with your past holiday traditions due to poor family dynamics, try a new activity. You could go to a restaurant for the holiday meal, have a small gathering with a few close friends, or travel to a nearby town to see the sights.
Give yourself permission to not participate in holiday activities if you do not feel up to it. Feel free to leave a gathering if you are not comfortable. While some people find themselves with their mood lifted by interacting with others, this may not be true for everyone and for some, it may be exhausting attempting to participate if their heart is not in it.
Have a plan to manage challenging family issues even if that means avoiding the family. Pick another time to discuss any disagreements since it will likely not be improved by trying to discuss it at the holidays.
Be realistic about expectations. Do not expect the goal of the holidays to be that everyone will be happy. Try having a goal of spending time with people simply because you enjoy their company.
Stick to a budget. While this can be challenging, making a budget early and then agreeing to stick with the budget can reduce longer term anxiety and depression from becoming deeper in debt.
Continue with healthy activities like exercise, eating healthy, and taking time for relaxing and restoring sleep.
Try to expose yourself to either outdoor light or fluorescent light to assist with Seasonal Affective Disorder (SAD). If you have been diagnosed with SAD, consult with your physician about the appropriate treatment.
Moderate alcohol intake. Although alcohol seems like it can help ease stress or depression, it can actually make you feel worse.
If you or someone you know needs professional help, contact the Substance Abuse and Mental Health Services Administration (SAMSA) National Helpline at 800-662-HELP (4357) to find a referral to a local provider, or visit their website. If you or anyone you know is considering suicide, contact the Suicide Prevention Lifeline at 800-273-8255.
Madeline Kincade LCSW, Client Success Representative, also contributed to this blog.