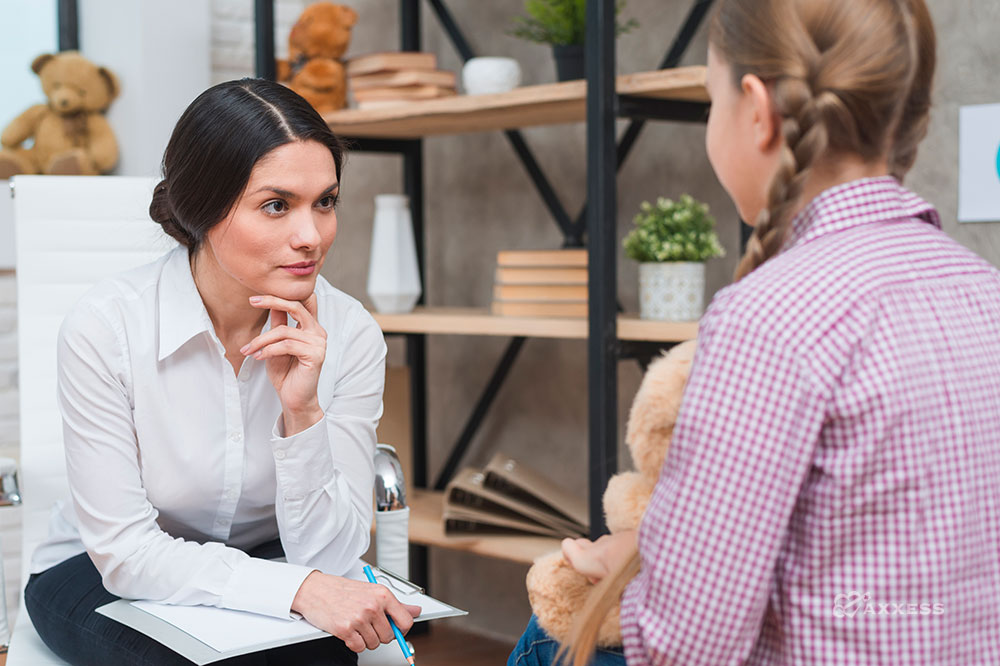 Given the complex medical needs and necessary equipment, transporting developmentally delayed or medically challenged pediatric patients to and from outpatient therapy clinics is a difficult, if not impossible, task for many families. Easy transportation, coupled with care efficiencies and associated cost savings, are among the inherent benefits of care in the home.
Pediatric Home Therapy Isn't Just for the Patient
Fortunately, providing the majority of pediatric therapy care does not require specialized equipment or acres of space. High-quality, specialized pediatric therapy (physical, occupational and speech) can be provided very effectively in the home environment.
Care in the home also provides the additional benefits of being able to involve the entire family in therapy sessions. This enables therapists to customize treatment to the needs of the patient, and gives teaching opportunities for the family on how that can be practically implemented in their home environment.
The Ideal Pediatric Patients for Home Therapy
Some examples of pediatric patients who may benefit the most from home therapy include those with:
developmental delays
genetic disorders
orthopedic issues
neurologic disorders (e.g., cerebral palsy, muscular dystrophy, or autism)
Physical, Occupational and Speech Therapy Will Help
Pediatric patients often benefit from the involvement of all three therapy disciplines. Physical therapy tends to focus on the tone and control of larger muscle groups as well as addressing mobility. Physical therapists use their training to either stimulate muscles that are weak or have poor tone, or inhibit muscles that are spastic, or have too much tone. Physical therapists also typically address mobility issues, with the use of wheelchairs or other means of assisted mobility, or ambulation with or without assistive devices.
With adults, occupational therapists often work on activities of daily living, such as preparing meals, dressing, and bathing. With pediatrics, the focus shifts to fine motor tasks, upper extremity coordination, handwriting, keyboarding, sensory-motor integration and feeding, just to name a few. Occupational therapists are often a wonderful resource for addressing adaptive equipment needs, splinting, and coordinating with physical therapists on wheelchair fitting and positioning.
Speech therapists (technically, speech-language pathologists) are a vital care team member for pediatric patients. Many of our pediatric patients seen at home are dependent on ventilators and/or tracheostomies that need specialized care and family or caregiver education. Along with the nursing team, speech therapists are well-skilled with these tasks. It is also not uncommon to have patients who are reliant on tube feedings for nutritional support; speech therapists' efforts to improve oral coordination, chewing, and swallowing can lessen their need for this external support while reducing their chance of infection and improving their quality of life. As the name implies, speech therapists also focus on developing verbal and non-verbal communication skills.
Pediatric Therapy at Home Is Easier with Axxess
Pediatric patients are not just miniature adults. It takes special (and specialized) therapists and nurses to provide their care. Caring for these patients and families in their homes can be a challenging but overall very rewarding experience for everyone involved.
Axxess makes in-home pediatric therapy easier for home care organizations, with visit notes for each discipline on Axxess Home Care, our innovative home care software solution.