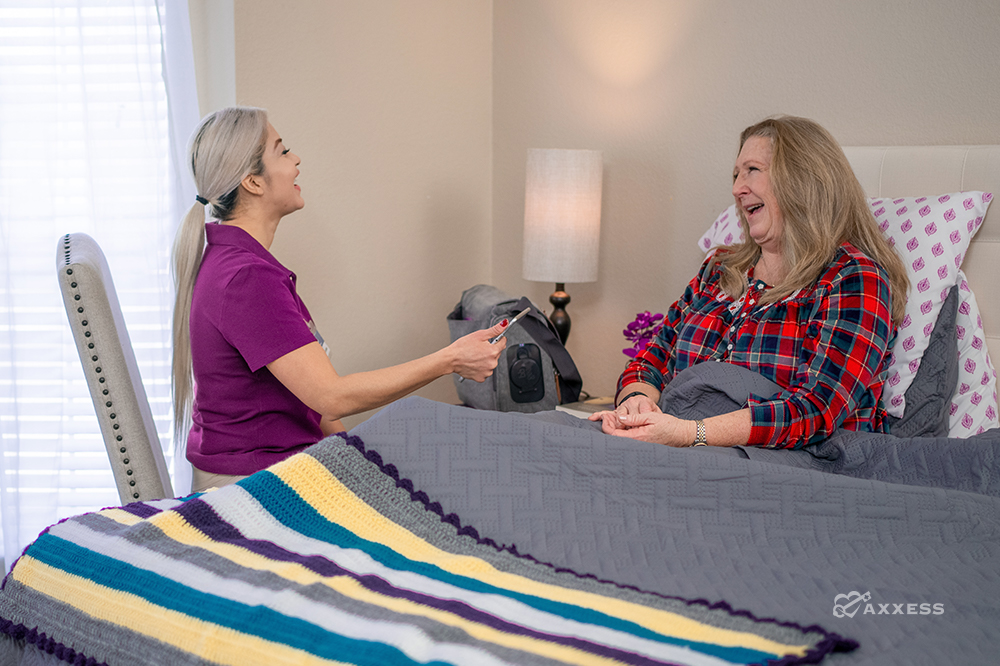 The relationship between long-term care facilities and hospice organizations can be very fragile. Both entities are responsible for caring for the same patients but under different regulatory guidelines. Effects from the coronavirus (COVID-19) pandemic have stressed these relationships further, specifically stemming from conflicting regulatory requirements, the necessity of making difficult, life-changing decisions, and the health and safety of patients, staff members and the community.
Out of an abundance of caution and in an attempt to reduce the risk of COVID-19 in their facilities, most long-term care facilities refused to allow hospice caregivers to enter the building even after after the Centers for Medicare and Medicaid Services (CMS) provided guidance on the necessity of allowing hospice caregivers to provide care to facility-bound hospice patients.
CMS Issues Interim Final Rule to Long-Term Facilities
In response to the challenges that long-term care facilities are encountering during the pandemic, CMS issued an interim final rule for long-term care providers that outlines their COVID-19 testing requirements. While the interim final rule is part of long-term care facilities' regulatory requirements, it will affect hospice organizations providing care in long-term care facilities while, hopefully, paving the way to patient access that has been previously denied to hospice caregivers.
The new regulation (CMS-3401-IFC) requires long-term care facilities to test residents and facility staff, including individuals providing services under arrangement and volunteers, for COVID-19. Hospice organizations that provide care with the facility are required to comply with the new long-term care regulation.
Explaining the New Regulation
It is important to understand the new requirement in order to support the compliance of the long-term care facility. This means conducting the required testing of the hospice team and providing required documentation to the long-term care facility.
Testing frequencies are determined by the rate of confirmed or suspected COVID-19 cases among the facility staff, residents, volunteers and contracted providers. These are separated into three categories: symptomatic, outbreak and routine testing.
Upon identification of a symptomatic person: Anyone in the facility that is symptomatic must be tested. If a new case arises in the facility, staff, residents, volunteers and contracted providers who have previously tested negative will be tested every three to seven days until there are no new lab-confirmed cases of COVID-19 for 14 days since the last new confirmed case of COVID-19.
In the event of an outbreak: Defined as a new COVID-19 infection in a patient, staff member, volunteer or contracted provider, every person in the facility must be tested every three to seven days until there are no new laboratory-confirmed cases for 14 days in this group.
Routine testing of all people: In the absence of a virus in the facility, routine testing will be conducted according to the facility's county positivity rates. Depending on the county's COVID-19 activity level, testing frequencies may be twice weekly, weekly or once a month. County positivity rates are reported on the CMS COVID-19 Nursing Home Data website and can be accessed here. It is recommended that asymptomatic patients not be routinely tested.
Patients, staff members, volunteers and contracted providers who refuse testing will be required to follow the Centers for Disease Control and Prevention Transmission-Based Precautions.
By understanding the CMS requirements for COVID-19 testing in long-term care facilities, hospice organizations can be proactive in educating their teams and partnering with their contracted long-term care facilities, paving the way to access hospice patients who call long-term care facilities home.
Axxess provides helpful tips for hospice organizations, as well as an innovative hospice software, Axxess Hospice. Our cloud-based solution helps organizations easily comply with the interim final rule by allowing real-time communication and the ability to securely share files between team members from a computer, tablet or phone.