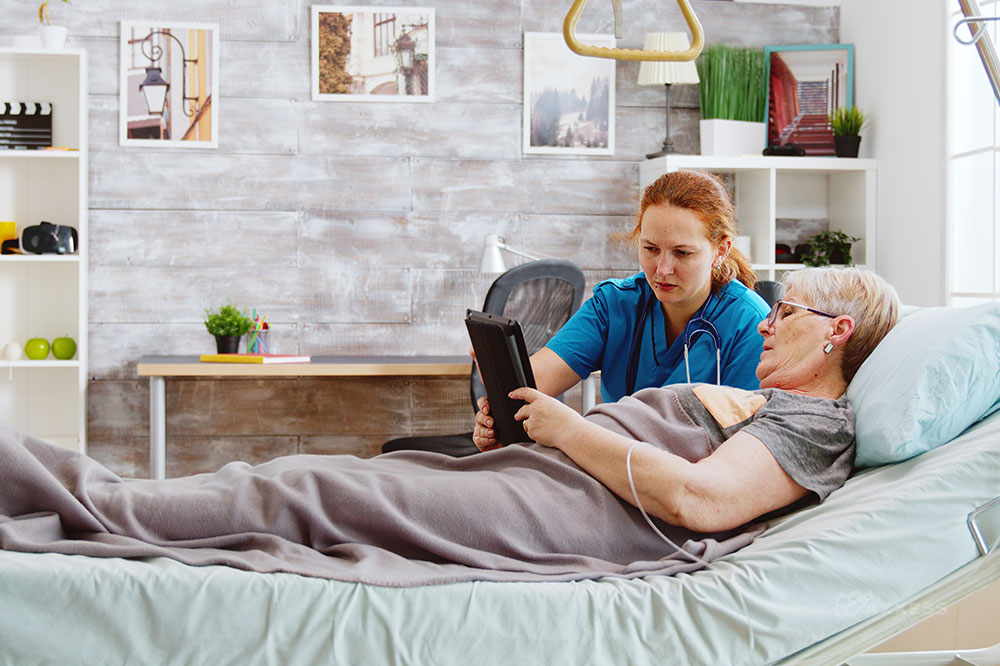 While some clinicians find it difficult to define, "necessary and reasonable" services are required by Medicare. Reasonable and necessary services are those provided in the home that require the skill and training of a licensed professional. The skill ordered by the physician cannot be safely and effectively be administered by the typical lay person.
For instance, it would take the skill of a trained and educated nurse to give an intramuscular injection to a patient. Most family members would not understand how to identify the correct medication, draw up the medication into a syringe and identify the correct muscle for the injection. Another example of a reasonable and necessary skill a licensed clinician might provide is catheter insertion. It would be reasonable and necessary for the unique skill of a nurse to prepare a sterile field, insert the catheter using sterile technique and ensure safe and effective placement. A typical caregiver would not have the ability to perform this task safely.
Reasonable and Necessary Care is Vital to Prevent a Patient from Deteriorating
Reasonable and necessary care explains the changes in a patient's situation that they are not expected to know or be able to manage and will need a professional to perform or teach them to perform. Without professional intervention, the patient would deteriorate. Some examples of reasonable and necessary care include:
Observation and assessment of an unstable condition
Teaching new or changed medications
Assessing complex wounds and wound care
IV care and treatment
Document, Document, Document
In order for reasonable and necessary care to be covered by insurers, clinicians must use proper documentation.
This will ensure all doctors, nurses and other medical professionals working with the patient are aware of what is going on and understand how to best treat them. Documentation should include:
Description of the complex issue

Example: The patient has a newly implanted mediport

What is required to manage this new situation

Example: Skilled care to monitor site for complications, perform site care and access any devices

The reason why the patient or caregivers cannot perform an action

Example: High risk of complication and the complexity of care
Ultimately, it is vital to document everything identified about what the patient or caregiver are able, willing and available to do in regard to completing ordered care safely and effectively. It is extremely important that each clinician understands reasonable and necessary services and coverage when documenting such care.
Axxess Home Health is a cloud-based software solution that includes HIPAA-compliant resources built in to improve patient care and ease of use for clinicians.