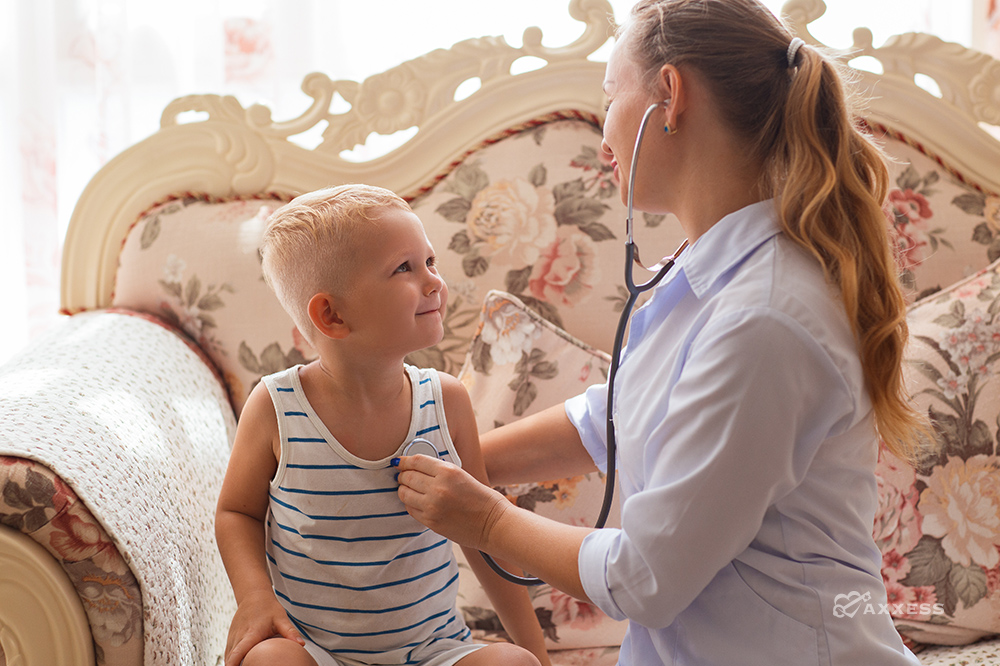 Approximately 13.3 million children (or 18% of all children in the United States) have special healthcare needs. As of 2017, about half of those children received support services that were provided by Medicaid. Children with special healthcare needs are medically complex clients and require a unique skill set for clinicians performing their care. For agencies, this service line is promising in terms of numbers and margins; however, a firm foundation must be built in order to have a successful private duty nursing (PDN) program.
The building blocks of a PDN program include: a successful survey, recruitment and retention of clinical staff, proper training, and an efficient and compliant billing process.
The Building Blocks of a Private Duty Pediatric Nursing Program
Adding a PDN program to your agency requires consideration and processes beyond your normal operations. Differences in home health and pediatric PDN will become clear very quickly. From payers and billing processes to scheduling and training programs, there are several considerations to implement for success.
You Have to Know the Rules
Every state Medicaid program (and waiver program) is different. Each program involves specific regulatory guidelines for services covered, skills deemed medically necessary, authorization request processes and reimbursement rates. Understanding the regulatory requirements and billing guidelines will help you navigate through what can be a frustrating undertaking. One notoriously challenging task is the process for requesting authorizations. Since these authorizations are not required when billing Medicare, it can be a shock to find out some of the unique hurdles involved in obtaining Medicaid authorization for home care services.
Documentation Helps Your Case
Thorough documentation will not only create a complete medical record but will be invaluable in presenting medical necessity and the skilled needs of a client when requesting authorizations. Clear and concise clinical documentation is essential during authorization requests and during the billing process. Axxess Home Care is an innovative home care software that allows for detailed and thorough clinical documentation to assist with demonstrating medical necessity for both authorization requests and billing claims.
Effective Scheduling Is a Priority
Since pediatric PDN clients require extended hourly care most of the time, even up to 168 hours per week, scheduling is crucial. Caregiver availability can change frequently, and many missed shifts will not be able to be rescheduled (depending on the authorization or the number of hours a client has available). The caregiver's skill level and competencies must be considered when matching them with the needs of the client. Caregiver and client preferences also play a role in scheduling. Some caregivers may decline working in a certain environment (e.g., schools, homes with pets, etc.) and some clients' families may have preferences, such as gender, that they prefer to work with their child. All these factors, combined with individual personalities, can make scheduling more complicated than a regular home health visit. Axxess Home Care has a completely customizable Match Criteria component, for both caregivers and clients, that matches the perfect caregiver to each client.
Proper Training Shouldn't Be Overlooked
A robust training program must be implemented to provide the highest quality care to these medically fragile children with special needs and special equipment. Many times equipment is used in home care that nurses have not used when working in a facility setting. An example of this would be a ventilator. While ventilator use is prevalent in hospital settings, respiratory teams typically handle ventilator management, trach changes and sometimes even suctioning, not to mention that a home ventilator is a completely different machine than those used in hospital and facility settings. There may also be caregivers who have never worked with pediatric clients who will need training prior to working with these children. Several resources may be available to your agency to assist with training, such as borrowing equipment from a DME company as well as utilizing a sim-lab or even classes from a local children's hospital.
These are some of the elements that need to be considered prior to a pediatric PDN endeavor. With research and planning, it can be a profitable addition to help diversify your business, while allowing families to be together and decreasing Medicaid costs of care for medically fragile children. It is well known that home care, even for high-acuity pediatric clients receiving round-the-clock nursing, is much less costly than care in the hospital. Not to mention that these children improve and thrive the most when receiving care in their own homes with their families.
For more information and in-depth guidance on starting a pediatric PDN program, Axxess invites you to watch this webinar.
Axxess Home Care is a home care software with the tools needed to help your agency succeed in diversifying your business through pediatric private duty nursing. Axxess offers other helpful blogs for your home care organization to thrive.