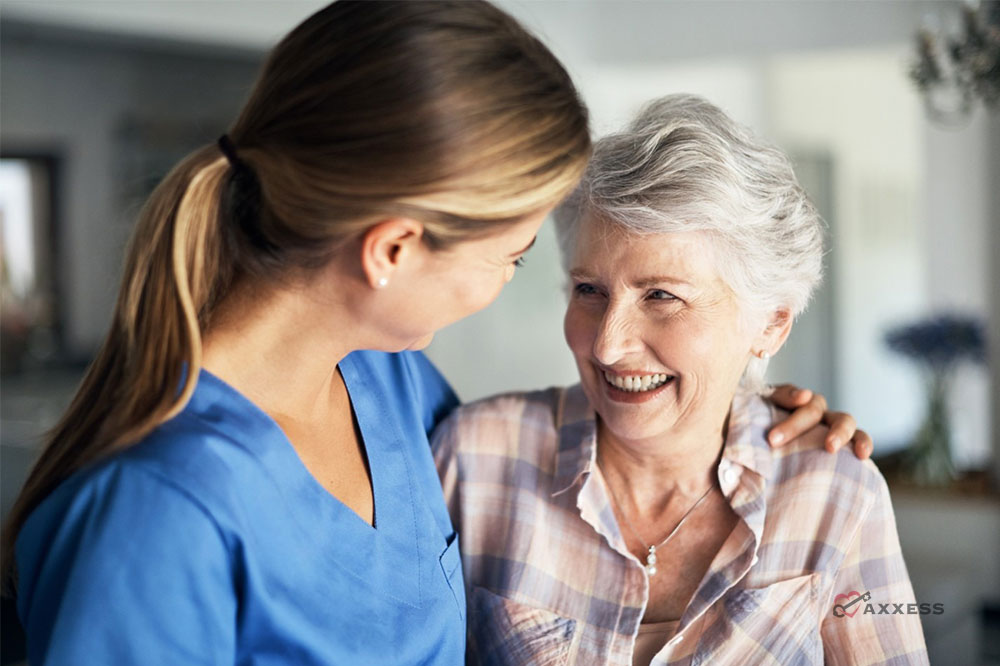 With more than 20 years of experience in the home care industry, Wanda Coley, has combined her deep knowledge of finance, business development, payer contracting and post-acute strategies to become a highly-regarded expert. As president and chief operating officer of Well Care Heath, Coley oversees daily operations, growth, profitability, and the execution of the Well Care's vision.
The Benefits of Home Care
Based upon her experience on the operations and accounting aspects of the home care industry, Coley understands that a lot goes into maintaining efficiencies while still prioritizing quality care for clients. Coley believes that nothing is more beneficial for clients than having the opportunity to age in place or recover from a hospitalization or illness in the comfort of home.
One of the main value-adds that Coley sees in today's home care industry is the "hospital at home" model. According to Coley, there is very little care that cannot be delivered in the home. While companion and basic care needs are still a staple of the industry, the level and quality of care has evolved to include more and more complex medical care. Everything from chemotherapy treatments to x-rays can be delivered effectively and efficiently in the home.
The Value of Home Care
Coley sees an educational opportunity for referral sources with more medically complex care to show them that care be provided at home. While most referral sources are familiar with home health care and the patients who are eligible for care, many are unaware of the high level of care that can now be delivered in the home. Helping referral sources understand that even individuals with complex medical needs can recover and receive treatment at home is an opportunity to help the home care industry continue to grow.
Emphasizing the value of health care in the home, including creating partnerships around value-based care, how to better manage care through social determinants of health, and managing costs are all keys, Coley believes in building relationships with payer sources. Within the home care industry, there is a significant body of evidence, both large and small scale, of the high rates of positive health outcomes for clients who receive health care at home, as well as for the lower costs to deliver that care as compared to a clinical setting.
Coley believes that both referral sources and payer sources can benefit from continued educational outreach, which may include using community liaisons, who are often nurses, to speak with individuals in the medical community. Other options include social media, lunch and learn sessions, and even traditional outreach via commercial advertising on television and radio. Coley sees opportunities in all these avenues by reaching people where they are, and sharing the many benefits of the home healthcare industry. This is also a way to show how home care continues to evolve and change from traditional companion care to being able to take on medically complex cases.
A Higher Level of Quality Care
Last summer Coley found herself in a unique situation as Hurricane Florence barreled toward United States in August 2018. Coley and her staff did a lot of prep work prior to the hurricane reaching near Wilmington, North Carolina, making notes of where clients were, who was evacuating, and printing off client information in case caregivers were unable to access records electronically. Thankfully, outages did not heavily impact Coley and her staff at Well Care Health, and she credits her IT director for keeping the server up, even during the height of the storm. After the storm, with caregivers and clients facing much uncertainty, Coley and others banded together to not only meet the caregiving needs of clients, but also the social needs – collecting and delivering food as needed. Time and again, Coley saw that caregivers were not only concerned with the safety of their own families, but with the safety of their clients as well. Coley believes that level of care and concern is something unique to the home care industry.
Listen to the full interview with Wanda Coley by visiting the Help Choose Home podcast series to learn more about when to refer to a life care or care management professional. This episode and others in the series can be found on iTunes or Google.
The Help Choose Home podcast series provides information and resources for families about care at home. Podcasts are hosted by Merrily Orsini, executive vice president of Axxess and president and CEO of corecubed, an award-winning home care marketing agency.
Help Choose Home is a collaborative effort by the National Association for Home Care and Hospice (NAHC), Axxess, and corecubed to educate the public about the many benefits of the in-home care industry, which includes non-medical home care, private duty nursing care, medical home health, hospice, and other in-home health and wellness services.