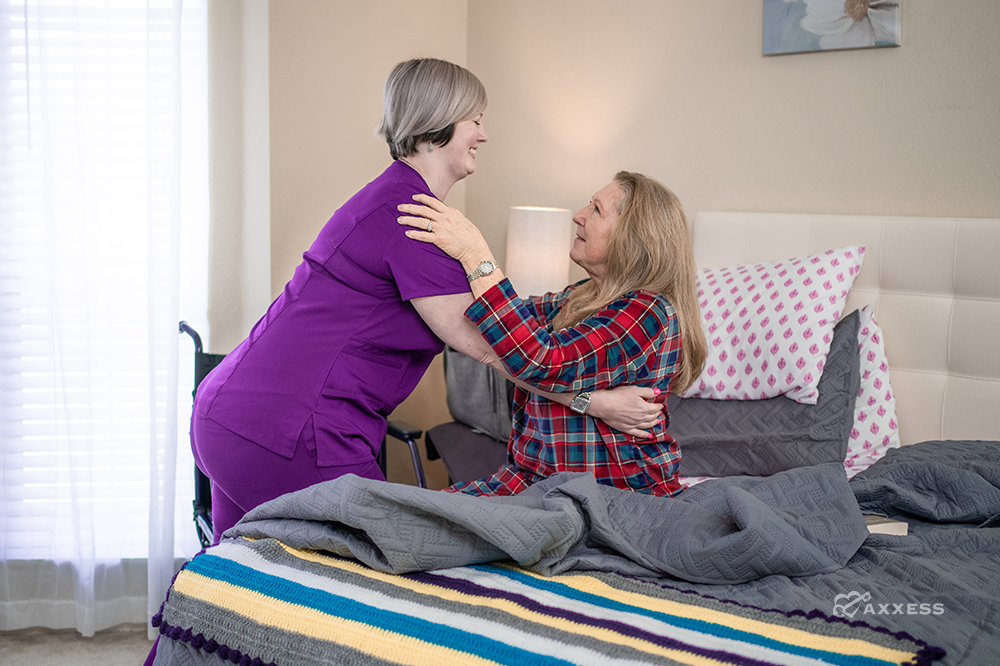 The scrutiny by the Office of the Inspector General (OIG) on general inpatient (GIP) level of care over the last few years has many agencies concerned about providing any level of care other than routine home care (RHC) for the vast majority, if not all, of their patients. Indeed, the OIG also noted that from 2006 to 2016, hundreds of hospice agencies provided only RHC to all patients throughout each year. In 2016, a total of 665 hospices provided only RHC, an increase of nearly 55% from 2011. This is also a concern for the OIG as it is required to have all four levels of care provided.
Findings from the OIG show that inappropriate GIP level of care is provided one-third of the time, which is likely the reason agencies shy away from providing this type of care. To prepare for additional development requests (ADRs) from your Medicare Administrative Contractor (MAC) related to the increased scrutiny, care must be clearly documented in your hospice software in the appropriate time frames, indicating why a patient must be cared for under the level of care ordered.
GIP Care
On initiation of GIP, it is imperative that the agency documents in the hospice software the symptoms that require GIP care. Providers must also note what interventions have been attempted that were not successful in managing the symptoms and explaining why the symptoms cannot be managed in the patient's current location. There should also be a plan for returning to RHC once the symptoms are managed. On a daily basis, it should be evident that the patient continues to qualify for GIP and each note must stand alone to demonstrate that the patient continues to meet all criteria. Documentation must include:
Symptom management
Changes to Plan of Care to manage the symptom
Education of patient/family
Discharge planning to return to RHC
If your agency is contracting for GIP with a skilled nursing facility or hospital, ensure that the documentation for the contracted provider is consistent with your agency documentation regarding symptoms being managed and interventions used to manage the symptoms. While physician visits are not required for GIP payment, it is beneficial to have documentation of physician visits for patients requiring longer than three days on GIP and input to manage the symptom crisis.
Continuous Home Care
Continuous home care (CHC) requires documentation of the acute symptoms that need at least eight hours of primarily nursing care daily. It is imperative to have the RN visit to assess daily and document the following items in the hospice software:
Specific interventions that were attempted and unsuccessfully managed the symptoms
New or changed orders received in attempt to manage the crisis
A detailed plan to return the patient to RHC as soon as the symptom crisis has passed
It is widely believed that bedside documentation is required hourly for CHC billing. While there is no regulation stating how often bedside documentation must be done, CGS recommends at minimum hourly documentation, and all MACs state that documentation must be as often as patient needs dictate. The bedside documentation should include each PRN and scheduled medication administered with the patient's response, all Plan of Care interventions used for symptom management, and all education given to the patient's caregivers with the goal of returning the patient to RHC as soon as feasible.
Providing all four levels of care is a requirement in the Conditions of Participation (CoPs) to be a Medicare-certified hospice provider. While scrutiny over the misuse of GIP and CHC is frightening, not providing the other levels of care is also a red flag to auditors. Clear documentation in the hospice software on symptoms, interventions, and discharge planning will help your agency demonstrate the appropriate use of GIP and CHC levels of care and decrease your concerns about regulatory scrutiny.