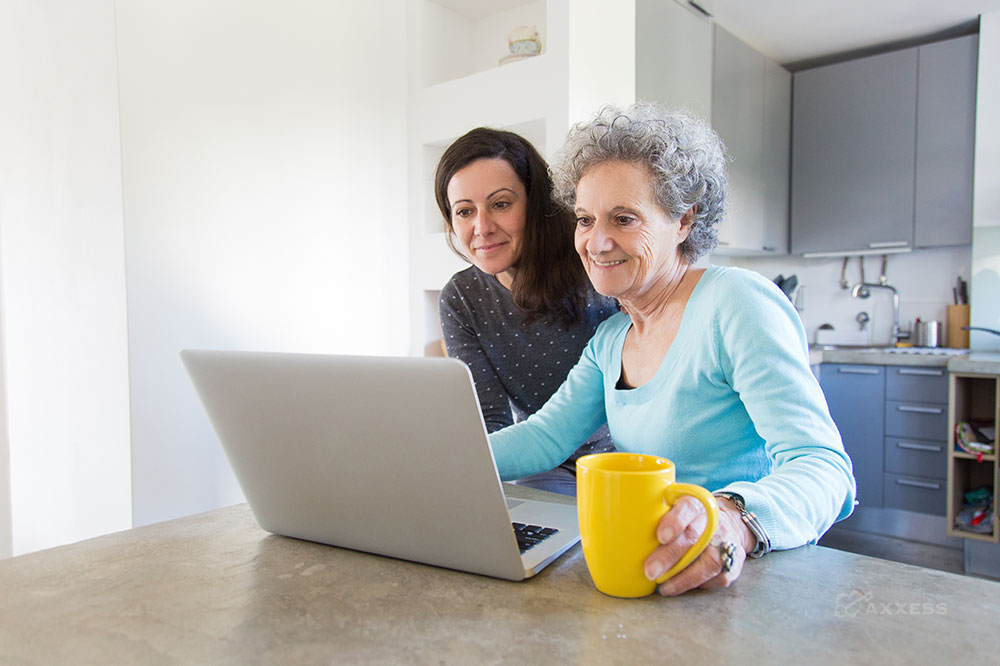 Patients who are engaged in their healthcare journey have improved quality outcomes and lower healthcare costs compared to those who are less involved in their care. Because of this, prioritizing patient engagement should be a key consideration as additional healthcare reimbursement is now tied to quality outcomes.
In-home care organizations are in the enviable position of being able to substantially improve patient engagement by delivering care in the personal setting of the patient's home.
However, there is still an opportunity to deepen the patient's ability to effectively manage their disease and serve as a partner in their own care by providing access to a patient portal.
What Is a Patient Portal?
A patient portal is a secure online website or mobile application that enables patients and family members to access their personal health information at any time.
It is mostly offered by healthcare service providers as an extension of their service delivery, giving patients access to their records, appointments, educational information, messaging, payments and other health-related details.
The early versions of patient portals were a one-directional form of communication used by providers to inform patients. More recently, they have evolved to be bidirectional. Many portals include beneficial patient features, such as secure messaging and scheduling with providers, prescription refills and the ability for patients to upload health data from connected devices, like fitness trackers, glucometers and other remote patient monitoring devices.
Are Patient Portals Required for Care at Home Organizations?
The use of patient portals as a means of improving patient self-management and becoming a partner in their care was driven by the Meaningful Measures for Hospitals and Eligible Professionals, which is tied to penalties for failing to meet required adoption thresholds. However, patient portals are not required by the Centers for Medicare and Medicaid Services.
The measures were selected based on their ability to drive positive patient outcomes, improve efficiency and decrease costs. The 21st Century Cures Act does require healthcare providers and organizations to provide patient portals and there are penalties associated with information blocking. Although organizations will not receive financial incentives for implementing electronic health records and are not required to provide patient portals, the benefits are not lessened.
What Are the Benefits of a Patient Portal?
A patient portal helps patients engage in their care in the following ways:
Patient Insight Into Information – Delivers immediate insights for the patient and their family into the diagnosis, interventions and their plan of care at a complimentary literary level, positioning them to become a partner in their care.
Patient Decision Support – Assists patients with reminders and includes key indicators when they should contact their provider or healthcare organization, helping to improve patient outcomes.
Interpersonal Continuity of Care – When patients can effectively communicate with their healthcare providers and other required staff, their relationship with the organization is enhanced and their willingness to follow required recommendations is improved.
Service Convenience – Eliminates confusion from multiple service lines all tending to one patient, enabling communication with the right healthcare provider based on their plan of care and improving their satisfaction and healthcare outcomes.
Patient portals provided by care at home organizations will serve as the best combination of engaging patients with providers, while also providing self-management tools and resources.
Axxess Home Health, a cloud-based home healthcare software, includes an interactive family portal for patients to have complete transparency into their progress and peace of mind with their plan of care.