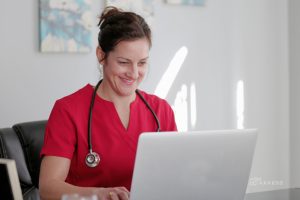 The home health industry anxiously awaits the annual proposal to update our prospective payment rates each July, as this is generally the first glimpse into CMS's plans for the coming year. Slated to publish on the Federal Register website on July 12, the 2019 proposal is a lengthier version than we have seen in recent years. Titled CMS-1689-P, the 2019 proposed rule contains updates to the Home Health Prospective Payment System (HHPPS) rates, updates the rural add-on adjustment rate, speaks to an updated payment system that eliminates the therapy threshold, adds new benefits for remote patient monitoring and home infusion therapy, and refines Home Health Value Based Purchasing (HHVBP) and the Home Health Quality Reporting Program (HHQRP). Below we will highlight these proposals.
HHPPS 2019
The proposed recalibrated updates to the home health prospective payment system are based on the most current and complete data available to CMS at the time of rulemaking. This data was analyzed and led to a proposal of a payment update of a 2.1 percent payment increase for agencies, with a decrease in labor-related share from 78.5 percent to 76.1 percent of the total cost. The proposal also reduces the fixed-dollar loss ratio from 0.55 to 0.51 for CY 2019 to increase outlier payments so that that the total outlier payment percentage is closer to, but not greater than, 2.5 percent of total earnings. We also see new methodology proposed for application of the rural add-on payment rates for CY 2019 through 2022.
Updated Payment System
An overhaul of the home health payment system has been talked about for many years, and the introduction of the Home Health Groupings Model (HHGM) made its appearance into the proposed rule last July with initial talks that HHGM would take effect in 2020. However, the HHGM was not finalized in 2018 so that CMS could consider the large amount of public comments and make necessary refinements to this new payment system.
We see a new proposal this year that is budget-neutral, but continues to include changes from a 60-day payment period to 30-day periods of care, as well as the elimination of therapy-driven payment thresholds. Renamed the Patient Driven Groupings Model (PDGM), because this payment system relies more heavily on patient and clinical characteristics, this new payment system strives to put patients into "meaningful payment categories". The LUPA, PEP, and Outlier methodology will remain unchanged except for occurring on a 30-day rather than 60-day basis.
Certification/Recertification
There is a proposal to eliminate the requirement that the certifying physician must estimate how much longer skilled services will be needed as part of the recertification statement beginning in 2019. Also included is a proposal to align regulations so that medical record documentation from the home health agency CAN be used to support the basis for certification and/or recertification of home health eligibility "if certain requirements are met". This makes more sense to us, given that the updated CoPs for home health mandate that the clinician assess for eligibility on both the initial assessment and the comprehensive assessment.
New Benefits
The proposed rule defines "remote patient monitoring" as the collection of physiologic data (such as ECG, BP, and glucose) digitally stored and/or transmitted by patient or caregiver to the home health agency. There is also a plan to include costs of remote patient monitoring as allowable administrative costs for the HHA.
Another possible win for the industry is the proposal for the Medicare Home Health Benefit to cover home infusion therapy. Currently, agencies can administer IV therapy in the home if the patient has other insurance that covers the medication and its delivery. Under this new proposal, a temporary transitional payment for Home Infusion Therapy (HIT) would be initiated for the years 2019 and 2020.
There is also a payment schedule proposed for 2021 and subsequent years that includes creation of CMS-approved regulations for patient safety and processes. Agencies who wish to supply home HIT would have to be accredited by an approved organization to receive Medicare payment beginning January 1, 2021. These safety regulations and accrediting organizations would be set up during the transitional payment period.
Refinements
The Home Health Value Based Purchasing (HHVBP) Model also sees changes in the coming year. The proposal looks to remove Influenza Immunization Received for Current Flu Season and Pneumonia Vaccine Ever Received from the set of applicable measures, likely because these measures have topped out and are no longer meaningful measures. There is also a proposal to replace "Improvement in Ambulation-Locomotion", "Improvement in Bed Transfer" and "Improvement in Bathing" with two proposed measures on total normalized composite changes in self-care and mobility. There is likewise a proposal to change how Total Performance Scores (TPS) are calculated, as well as changing the maximum improvement points an agency can earn to 9 rather than 10.
On the Home Health Quality Reporting Program (HHQRP) front, there is a proposal to adopt eight removal factors already mentioned in prior rulemaking, remove an additional seven measures beginning in 2021, and increase the number of years considered when calculating Medicare Spending per Beneficiary (MSP) from one year to two years.
Agencies will have the opportunity to comment on these and all proposals until 5 pm on August 31, 2018. I encourage agencies to individually voice their opinions and submit comments on this proposed rule in addition to the statements and comments given by their respective state associations, as CMS does take into consideration the number of cumulative comments received on proposals. For more information on the 2019 HHPPS Proposed Rule, please refer to the Axxess training and blog pages often as more information will be posted soon.