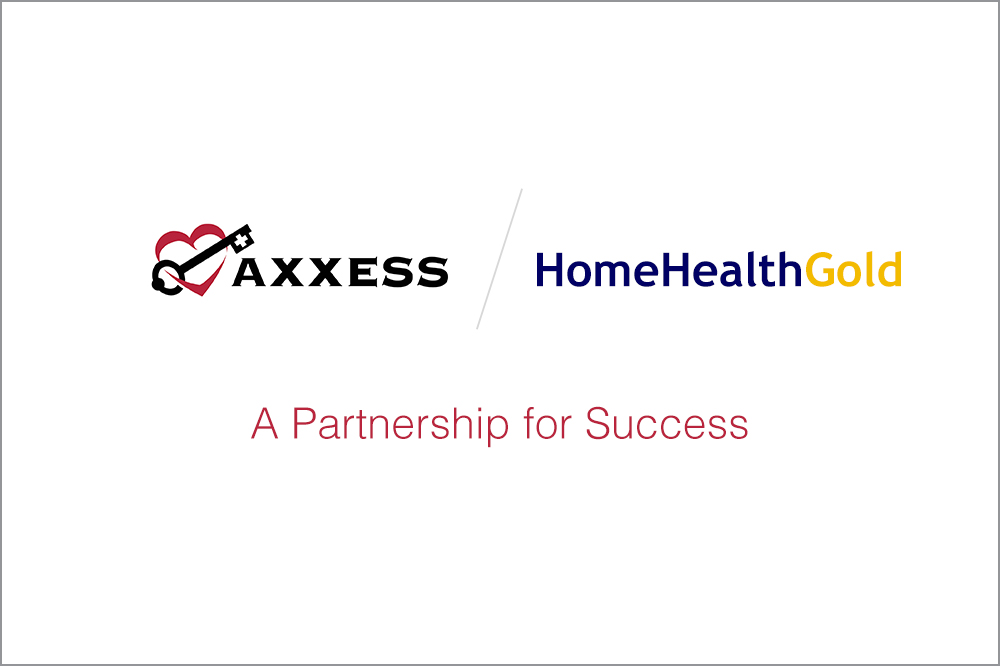 Axxess made a major move to get bigger and better this week by acquiring Home Health Gold, the highly regarded leader in healthcare data analytics and software. This is an important step for Axxess as we continue our commitment to provide the best tools for agencies to succeed. Importantly, David Merk, who has grown Home Health Gold since founding the company in 1997, will remain as the company's President and CEO.
Axxess has had a relationship with David and Home Health Gold since partnering to incorporate its scrubber software into Axxess AgencyCore several years ago. We have long admired the technology, and see it as a natural fit for Axxess as we continue to innovate to provide the best possible tools for agencies and EMR vendors to succeed.
David created Home Health Gold to help home health organizations streamline data into easy-to-access reports that improve day-to-day decision-making. Home Health Gold combines financial, clinical, and operational data to provide a complete range of information needed to successfully guide home health organizations. Based in Waterville, Maine, Home Health Gold serves organizations nationwide, including many of the large Visiting Nurse Associations.
Home Health Gold clients can expect to have the same relationship that they have always had. Having David's continuing leadership was a major factor in the acquisition. David has done an outstanding job of growing Home Health Gold for more than 20 years, and Axxess looks forward to providing even more resources to help the company and its clients.
Because we believe in all that Home Health Gold offers, Axxess will be working closely with David to increase Home Health Gold's visibility with more agencies. At the same time, as the leader in home health innovation, we are excited about the possibilities of making Home Health Gold even more robust with its easy-to-access reports that improve decision-making for agencies.
Welcoming Home Health Gold to Axxess is a tangible demonstration of our company's commitment to providing agencies and EMR vendors the best technology. We are determined to help our industry grow, and look forward to working with an expanded roster of clients to make that happen.