ICD-10 is here! Several research studies nationwide show that healthcare organizations are yet to adequately train their staff on how to successfully use the new ICD-10 conventions! This is alarming. Can you confidently say that you know all you need to know about ICD-10 and how it will impact you and your organization? If not, we are here to help. Axxess is offering this one-time intermediate ICD-10 coding workshop to help you prepare and transition successfully. There is the risk of adverse patient outcomes and substantial revenue loss for organizations and professionals that are not ready.
Are your coders accurately coding the case mix points that less skilled coders may miss? Now is the time to ensure your coders are coding correctly! Join thousands of home health professionals in this interactive and educational intermediate coding seminar. This Intermediate Coding Seminar is for those who have coding experience in either ICD-9 or ICD-10 code sets and desire a refresher course on guidelines and conventions. Attendees will review the coding "rules" and learn how to apply them to commonly coded disease processes such as diabetes, cardiopulmonary diseases, wounds, neoplasms, GI/GU disorders, musculoskeletal disorders, strokes, fractures, as well as aftercare and status codes. Attendees will be required to bring an ICD-10-CM coding manual to class, as interactive coding scenarios will be an integral part of the learning experience. Code books will not be provided or sold at the event, and should be purchased ahead of time from Decision Health, Optum, or another reputable source.
Learning Objectives
The attendee will learn to apply current ICD-10-CM coding conventions and guidelines to common home health scenarios.
Attendee will show proficiency in using the ICD-10-CM code set to select and sequence codes as instructed by official guidelines.
Attendee will understand the coder's role in the agency as it applies to collecting and reporting diagnoses in cooperation with the clinician and physician provider.
Cost
Registration $299.00
CE Credit
Participants will earn 7 contact hours of continuing education credits for attending this event.
Axxess Consult Inc. is accredited as a provider of continuing nursing education by the American Nurses Credentialing Center's (ANCC) Commission on Accreditation.
Axxess is an approved provider of continuing education in the administration of home health agencies by the Texas Department of Aging and Disability Services.
Speakers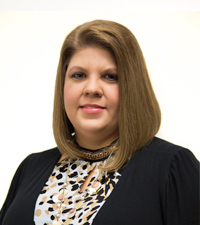 Jennifer Gibson
RN, HCS-D, COS-C
Jennifer Gibson is a Registered Nurse with over 20 years of home health industry experience. She is a certified OASIS and Coding Specialist. She regularly trains on ICD-9 and ICD-10 coding. She has held several leadership roles in the administration of home health agencies and as a Director of Nursing. Jennifer consults widely for home health agencies nationwide and is a sought after contributor to industry blogs and publications. Jennifer is committed to the success of the home care industry and currently serves on several committees for the National Alliance for Home Health Quality and Innovation (AHHQI) as well as the Texas Association for Home Care and Hospice. Jennifer has the heart of a teacher, and her passion is to support others in the home care industry.