ICD-10 is here! Several research studies nationwide show that healthcare organizations are yet to adequately train their staff on how to successfully use the new ICD-10 conventions! This is alarming. Can you confidently say that you know all you need to know about ICD-10 and how it will impact you and your organization? If not, we are here to help. Axxess is offering this one-time advanced ICD-10 coding workshop to help you prepare and transition successfully. There is the risk of adverse patient outcomes and substantial revenue loss for organizations and professionals that are not ready.
Do you want to deepen your coding knowledge? This Advanced ICD-10 Coding Seminar is for you! Thousands of home health professionals trust our hands on Advanced Coding Seminar to gain a deeper understanding of the ICD-10 coding system and its application. This seminar is a fast-paced, interactive, all-day class in which experienced coders will code complex scenarios with co-morbid conditions common to home care. This class is designed to build off the intermediate coding class, and will prepare the coder for independent practice within the agency. We will also include information on steps to take to become a certified home care coding specialist, although the certification exam will NOT be offered at this seminar. Code books will not be provided or sold at the event, and should be purchased ahead of time from Decision Health, Optum, or another reputable source.
Learning Objectives
Attendee will understand the coder's responsibilities as they relate to case mix, OASIS C1, and Risk Adjustment.
Attendee will show proficiency in applying correct ICD-10-CM codes to complex Home Health scenarios following official guidance.
Cost
Registration $299.00
CE Credit
Participants will earn 7 contact hours of continuing education credits for attending this event.
Axxess Consult Inc. is accredited as a provider of continuing nursing education by the American Nurses Credentialing Center's (ANCC) Commission on Accreditation.
Axxess is an approved provider of continuing education in the administration of home health agencies by the Texas Department of Aging and Disability Services.
Speakers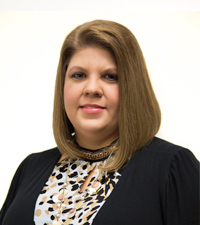 Jennifer Gibson
RN, HCS-D, COS-C
Jennifer Gibson is a Registered Nurse with over 20 years of home health industry experience. She is a certified OASIS and Coding Specialist. She regularly trains on ICD-9 and ICD-10 coding. She has held several leadership roles in the administration of home health agencies and as a Director of Nursing. Jennifer consults widely for home health agencies nationwide and is a sought after contributor to industry blogs and publications. Jennifer is committed to the success of the home care industry and currently serves on several committees for the National Alliance for Home Health Quality and Innovation (AHHQI) as well as the Texas Association for Home Care and Hospice. Jennifer has the heart of a teacher, and her passion is to support others in the home care industry.