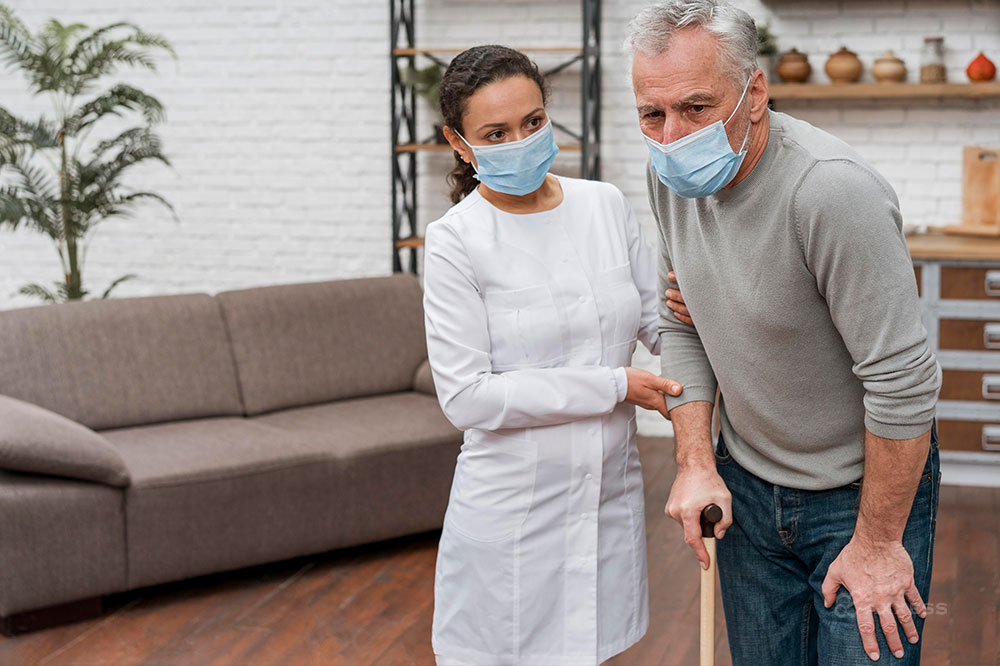 With the ever-increasing number of older people, changes in home health reimbursement and the growing desire to age at home, the case for home care is expanding. The 85-and-over population is projected to more than double from 6.4 million in 2016 to 14.6 million in 2040, a 129% increase.
2015 was the first time nationally that more money was spent on home care than nursing home care. That shows a clear cultural and financial shift toward home and community-based care. As the case for home care expands, so should your home care services to accommodate these trends.
Are There Caregivers Available?
Healthcare occupation projections show that home health aides and personal care aides are the healthcare occupations with the highest growth projection:
The percentage of Home health aides' employment will increase by 36.6% from 2018 to 2028
The percentage of personal care aides' employment will increase by 36.4% from 2018 to 2028
Because retention is a top growth opportunity, organizations should focus on company culture, training and benefits to retain these vital caregivers.
The growth in home care services is bright. So, how can you expand your reach with home care services? The answer lies with developing one or more specialty programs.
Where to Start In Creating a Home Care Specialty Program
A few ideas for a specialty program are:
Senior safety
Dementia
Parkinson's
Care Transitions (transitioning from a facility, hospital, rehab, etc. to home)
A Senior Safety Program is an excellent place to begin and can attract more referrals.
The Need for a Senior Safety Program
As mentioned above, the population is living longer and wanting to age in place. Keeping seniors safe at home will increase their ability to stay home longer, as well as decrease the cost of acute care.
The risk of falling increases with age and is one of the top causes of hospitalization for seniors. The cost of older adults falling is staggering. Each year, about $50 billion is spent on non-fatal fall injuries with another $754 million spent on fatal falls. Senior safety should be a priority. Studies show falling once can double your chances of falling again, so preventative and corrective measures are necessary.
Senior Safety Program Tips
Fear of falling often causes a person to decrease their everyday activities, but when activity levels decrease, people become weaker, further increasing the chance of falling.
Teaching seniors and their families some fall prevention tips is a great start to a Senior Safety Program.
Tips include:
When you first wake up, sit on the edge of the bed and make sure you are not dizzy before you stand.
Eat breakfast every morning. Skipping a meal could make you dizzy.
Use a cane or walker if you are unsteady. Promptly replace worn rubber tips of these devices.
Be careful around pets, they can get in front of your feet or jump and disrupt your balance.
Wear clothes that fit you properly.
Do not leave clothes or newspapers on the floor, and make sure to remove throw rugs, extension cords and other floor clutter.
Close cabinet drawers and doors so you will not stumble.
Wear low-heeled shoes with non-skid soles.
Tying shoes with a snug fit is preferred and keeps the laces tied.
Avoid shoes with thick, heavy soles.
Performing fall-risk screenings for clients can be another helpful part of a successful senior safety program. Preventing a fall is important, but also providing education to seniors and families on how to safely get up from a fall should be included.
Keeping clients at home where they want to be while decreasing the financial burden of hospitalization is the goal of home care. You can help meet this goal by expanding your services and increasing awareness on the value of care in the home.
Axxess Home Care, a cloud-based home care software, offers mobile documentation capabilities at the point of care for medical, non-medical and pediatric care.