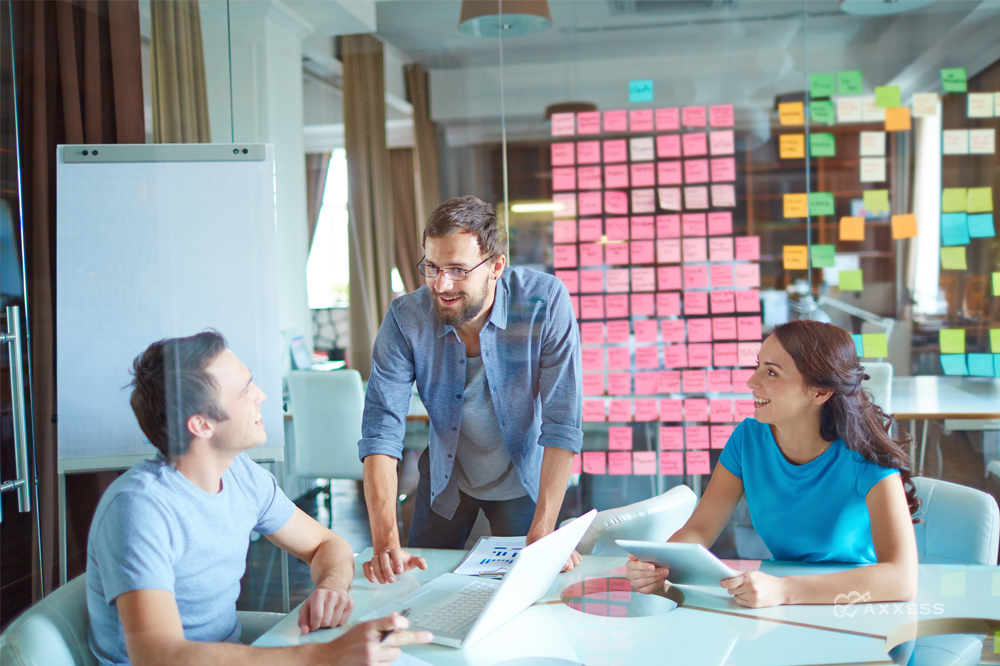 At Axxess, collaboration is fundamental to our culture and a key element of our success. Delivering innovative, robust technology solutions to meet the healthcare industry's evolving needs requires constant collaboration, especially between engineering and clinical departments.
In honor of National Engineers Week, Axxess recognizes the countless, invaluable contributions that engineers have brought to the healthcare industry to improve lives.
Engineers play a tremendous role at Axxess by building solid, scalable software solutions and regularly refining them to maintain an unsurpassed level of innovation.
Engineering Operational Strategy
The productivity and skillful execution of our engineering team is achieved through a deliberate strategy rooted in collaboration. As highlighted in a previous blog article, Axxess' engineering team operates entirely in-house, where interdepartmental collaboration is seamless and effective. Engineers work alongside teams of expert clinicians who deliver firsthand insight into caregiver needs throughout the industry. Integrating clinicians and key industry leaders throughout all engineering operations allows Axxess to produce software solutions and capabilities that target clinicians' pain points and directly align with industry objectives, including compliance and best practices. With expert clinical insights keeping user experience and industry needs top of mind, engineers bring clinicians' visions to life in Axxess solutions.
Targeting Clinical Needs
Axxess addressed the industry's recent attention to advance directive requirements in a public statement, reiterating that Axxess users are compliant with advance directive requirements for payment under the Home Health Conditions of Participation. To help clients comply with these standards effortlessly, Axxess AgencyCore requires completion of patient information related to advance directives when documenting care. This capability is one of many software features designed and implemented to ease the user experience and address industry needs.
Targeting Industry Needs
Additionally, Axxess remains deliberate in creating new software solutions as industry needs arise. Most recently, Axxess developed AxxessCARE to address the increasingly prominent challenges that home health organizations encounter when seeking clinicians to deliver care, and the obstacles nurses and physical therapists experience finding visit opportunities to provide care.
Currently piloted in Illinois, Texas and Massachusetts, AxxessCARE has grabbed the industry's attention for its groundbreaking approach to resolving staffing and scheduling issues. AxxessCARE's success rate thus far reveals a promising roadmap for expanding its availability seamlessly, and Axxess will provide notices as it is available in more states. Home health agencies and providers in pilot states can start using the AxxessCARE solution anytime using these steps.
Axxess is committed to leading the industry by delivering solutions that help clients streamline operations, grow revenue, decrease costs, ensure compliance and improve patient outcomes. We are grateful for the contributions of all our engineers who help make it possible.