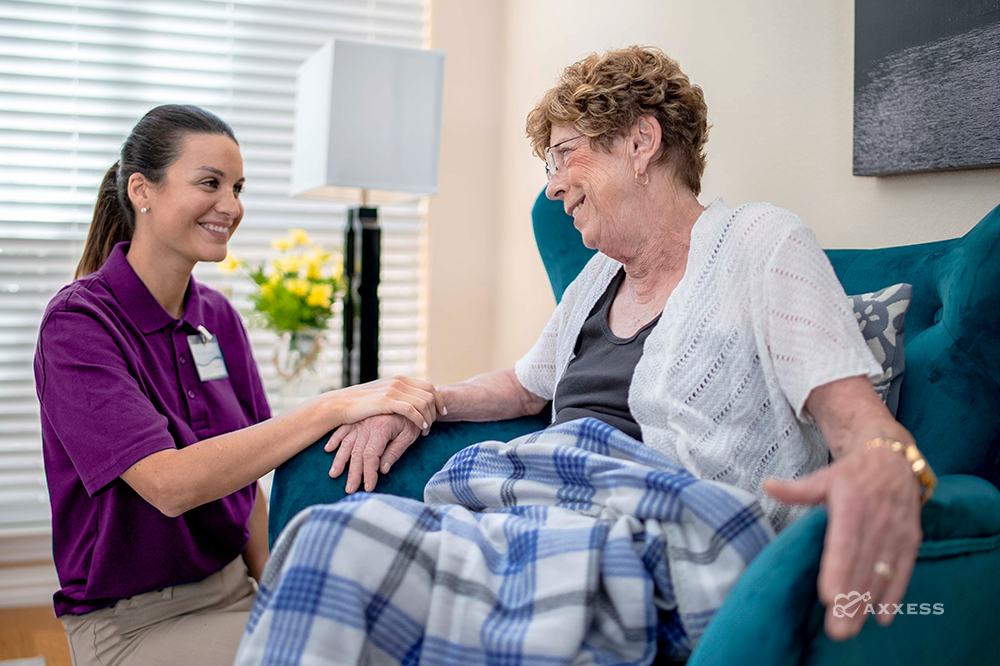 In a recently published Final Rule, CMS outlined five regulatory changes that are designed to relieve compliance burdens that have taken up time and resources that can now be used to improve the quality of care for hospice patients and their loved ones. The Regulatory Provisions to Promote Program Efficiency, Transparency and Burden Reduction include changes to the requirements for hospice aide training, employment of clinicians with specialized training in hospice medications, drug disposal, coordination with nursing facilities for hospice orientation and emergency preparedness.
Hospice Aide Training
CMS has removed the requirement for specific hospice aide and homemaker training (§418.76). The training requirement is now deferred to state training requirements. In the absence of state training requirements, hospice providers are required to ensure that their hospice aides meet CMS requirements. It is important to note that if a hospice aide or homemaker is identified during supervision to need additional training, the hospice agency is required to complete a competency evaluation and provide the necessary training.
If there is no state-mandated training, consider having your hospice aide and homemakers complete their own competency evaluation anonymously. Develop a training plan to meet the needs of your team, carry out the plan and take credit for the work you are doing by including this assessment and training in your Quality Assurance/Performance Improvement Plan.
Medication Expertise
CMS has long held hospice agencies to the standard of having a specially trained person with expertise in hospice medications. Historically, hospice agencies have met this standard by contracting with pharmacists to provide this expertise. To ease the financial and administrative compliance burden, CMS has changed the condition of participation (§418.106) to eliminate the requirement for hospice agencies to employ or contract with an individual with education and training in drug management to ensure that drugs and biologicals meet each patient's needs.
It is important to note that the hospice IDG retains responsibility for completing the comprehensive assessment of the patient, establishing the plan of care and updating the plan of care for each patient. The comprehensive assessment must include the establishment and continuous updates of a medication profile for each patient. Per the Hospice Conditions of Participation (§418.106), drug profiles must include a review of all the patient's prescription and over-the-counter drugs, herbal remedies and other alternative treatments that could affect drug therapy. This includes, but is not limited to:
Effectiveness of drug therapy
Drug side effects
Actual or potential drug interactions
Duplicate drug therapy
Drug therapy currently associated with laboratory monitoring
Additionally, CMS has provided guidance to hospice agencies regarding how hospice patients, family members and other caregivers are trained and educated on the storage, use and disposal of controlled drugs in the home. As a part of the SUPPORT Act, agencies are required to provide educational materials regarding the storage, use and disposal of controlled drugs in the home. Agencies should consider the languages spoken and understood, education levels and other factors that may affect the learning abilities of their patients and family members ability to learn and understand the storage, use and disposal of controlled drugs policies and procedures.
Orientation for Facility Staff
The Hospice Conditions of Participation have been changed to ease the burden and expense surrounding the orientation for contracted facility staff members (§ 418.112(f)). The revision requires the hospice to consult with and to share the responsibility of training and orientation of facility staff members with the facility.
To remain compliant, hospice agencies should continue to keep record of each facility staff training. Contracts with facilities should be reviewed and revised to ensure that the new language is included (§418.112(c)). Adding the contract review to the QAPI program, if not already included, is a great way to ensure that contracts are reviewed and considered on a routine basis. As always, maintain a solid working relationship with the staff at each facility with which your agency is contracted. Review the new contract requirements with them and support them through this change to ensure success.
The new changes to the Hospice Conditions of Participation are designed to ease the regulatory burden on hospices. These new rules will help empower the hospice to spend more time focusing on quality care for patients and their loved ones. Additional updates to the Conditions of Participation include changes to emergency preparedness rules that will be covered in a subsequent blog.